July 2006 Archives
Links were checked and verified as active only in the month the Eucalyptus entry was published. Links outside the silverscreentest domain may be inactive from this archive.
July 31 Permalink
Went to Busch Gardens Africa in Tampa. It was one of the hottest days of the year. We had a snack at the Zagora Cafe and saw four grown yearling ducks still following their mother around the grounds.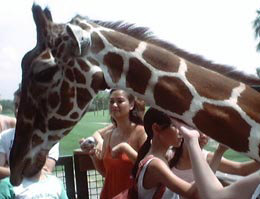 Rode the Serengeti Plain truck ride and fed an eland and two giraffes. Afterwards we spent a couple of hours in the Crown Colony Cafe which reproduces the British Colonial life that never really existed.
Permalink
I drove around St. Petersburg just to go across the Sunshine Skyway Bridge. We parked a couple of blocks away from Tropicana Field and walked by where there was a carnival and picnic for the St. Petersburg and Pinellas County workers. The walk to the centerfield entrance has a mosaic with various sea creatures including, of course, Rays.
We went into the ray tank in centerfield and Whitlock fed the rays. There were many diversions in the concourse apart from the game. I'm sorry I didn't get to the baseball trivia section.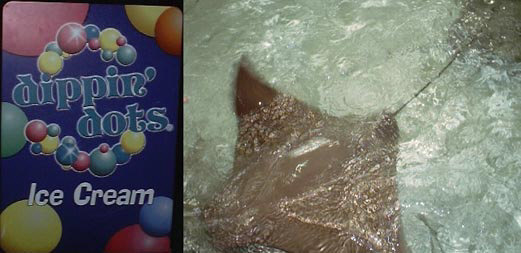 Dippin' Dots are also at Tropicana Field (L).
A cownose stingray at the ray tank (R).

The ray tank in centerfield (L). A ray in the tank (R).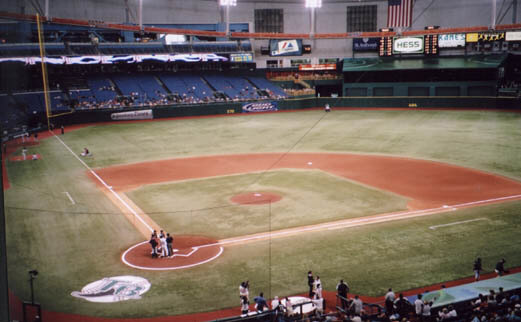 Tropicana Field. Click for larger picture.

The Ray Team waves flags on top of the Devil Rays dugout.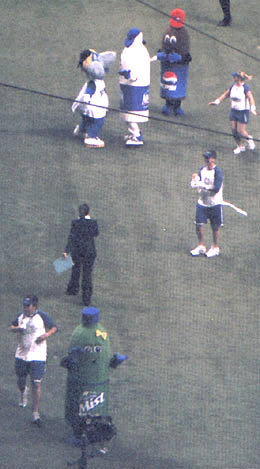 Inside the seating bowl, it was not as dingy as previously advertised. There are catwalks plastered with bright orange Tropicana banners. Instead of the Nat Pack, they have the Ray Team who all wear visors and wave flags on the dugout before the game starts. Every mascot afficionado knows about the racing sausages in Milwaukee, the perogies in Pittsburgh and the Presidents in Washington. You've probably never heard about the race in St. Petersburg because it's a commercial product that doesn't get on television without payment. At the Trop, it's bottles of Pepsi, Sierra Mist and Aquafina.
Overall, I would rate Tropicana Field about with Chase Field in Phoenix. I'd paint the catwalks and pylons holding up the roof some bold colors to brighten up the place. I'm ashamed to say that the overall experience is much better than at RFK.
In the actual game, the Rays defeated the Tigers. Casey Fossum hit Carlos Guillen in the head with a pickoff attempt at second. I could hear it all the way from my seats just below the luxury boxes. From the loudness of that sound, I thought Guillen was hurt more seriously. Damon Hollins homered and there was a woman in the luxury box above that could have been a relative or girlfriend. When the Rays pitchers throw ten strikeouts, your ticket stub is worth a free pizza. As Fossum reached two strikes on his 10th K, the crowd heated up. There was a guy in the next section over with whom I chanted,"Pizza! Pizza! Pizza!"
Permalink
On the drive back to Lake Buena Vista, I heard the Nats play the Giants. It was so cool to hear Charlie and Dave 2.0 from so far away. There might also have been some record set with three Ryans in the game at the same time.
July 30 Permalink
Martin takes point for Dodgers in second straight win. Another bad outing for O'Connor. The Nats seemed to hit Lowe and Beimel pretty hard. LA catcher Russell Martin had 4 RBIs and has a great defensive reputation but the Nats still stole four bases.
Permalink
Went to the Kennedy Space Center. The first stop on the tour was a gantry from where you could see both Pad 39A and 39B where the Apollo and Shuttles launched. Atlantis was rolling out onto the launch pad that night. The most illuminating fact was that operating the crawler is the most boring job in the world, moving at one mile per hour to get the shuttle to the launch pad. For safety purposes, the drivers work in shifts. I think I was especially thrilled to see the media grandstand where Walter Cronkite sat for all those launches.
We ate lunch at the Apollo exhibit. The Apollo launch control room is recreated there. Back at the main building I saw the Astronaut Memorial. The names are lit up from behind. The original Liberty Bell 7, recovered from the Atlantic, is on display before it goes to its permanent home in Kansas.
The gift shop has an entire second floor devoted to memorabilia and books. The patches and crew insignias seem like such a big business that I wonder what NASA will do if flights become too routine to produce patches.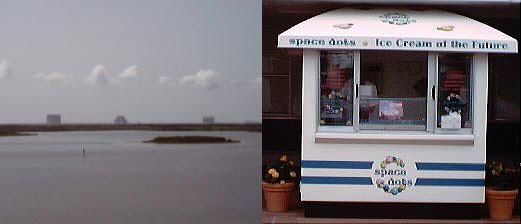 Unmanned gantries on Cape Canaveral (L).
Not just Deepin' Dots, these are space dots (R).
Permalink
Drove around Blackpoint Wildlife Drive just north of the Cape and saw an alligator about 12-18 inches long. It immediately ran back into the tall grass when I stopped the car. Drove down to the Nats spring training facility in Viera. I was surprised to find a shuttle there in the park where you can also find a statue of Casey. The stadium was closed so I couldn't get in.

A shuttle at Spacecoast Stadium because...because it's Spacecoast Stadium (L).
The tower at the center of a quad of diamonds so Jim Bowden can watch four workouts simultaneously (C). The Mighty Casey. (R)
Permalink
Dodgers 4, Nationals 3. Not a good road trip. Pitchers couldn't hold the lead and the hitters could score only three runs despite 16 baserunners.
July 29 Permalink
Soriano stays put while Drew, Dodgers clobber Nationals. Frank removed Alfonso in the fifth and everyone thought he was being traded. It was only because Armas and Corocoran suck and the game was a blowout early. Otherwise, Rivera pitched three innings allowing an unearned run and Ward got two hits relieving Nick.
Mike Stanton got traded again. This time to the Giants for Shairon Martis. Bowden has managed to trade Stanton twice for Rhys Taylor, Yader Peralta and Shairon Martis. I'm starting to believe Bowden never got real players in return, but found them from a fictional online OOTP League.
Permalink
Got settled in and went to Publix for groceries. Miranda was so excited that the woman behind the deli counter gave her a free slice of cheese. She told everybody when we got back to the suite.
July 28 Permalink

Today is the birthday of Duke Esper. He went 17-38 for the 1893-1894 Senators. Esper went 5-8 for the 1902 Toronto Maple Leafs of the Eastern League, one of the 100 Greatest Minor League teams.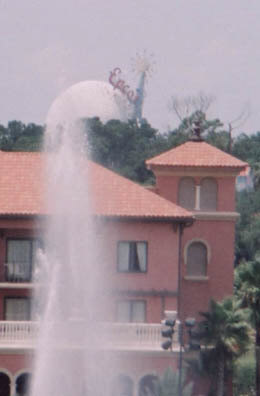 Permalink
Arrived in Sanford, Florida. Visited Jim and Henrietta Goldfrank in Ocala along with their two dogs, Pamina and Dorabella, named for Mozart opera characters. It was almost impossible to find Fairfield Orlando at Bonnet Creek Resort because Disney does not want to make it easy to find non-Disney resorts on the property. At least we can see Spaceship Earth from the balcony. (See at left.) Whitlock and I went shopping at a 24-hour Wal-Mart.
July 27 Permalink

Today is the birthday of Davy Force. He began his career as the shortstop for the 1871 National Association Olympics and ended his career as shortstop for 1886 Nats. Force signed with both the Chicago White Stockings and the Philadelphia Athletics for the 1875 season. The National Association assigned him to Philadelphia, but this so incensed the owners of the Chicago club it motivated them to found the better-organized National League. Davy was considered the second-best shortstop of his time behind George Wright.
Permalink
Soriano's leadoff HR sparks Nats to extend streak. However, his homer was soon answered by Eliezer Alfonso in the third. After trading a couple of two spots, the Nats broke it open in the seventh off starter Matt Cain and reliever Jonathan Sanchez. The three runs were all useful as the Chief gave up a two-run gopher ball to Alfonso.
Permalink
Began the Auto-Train trip down to Florida. There was an insane line of cars getting in because of New Yorkers and New Jerseyites who left their cars empty in the line in order to buy their tickets.
July 26 Permalink

Today is the birthday of Bill Hassamaer. He mostly played right field with occassional games at all four infield positions for the 1894-1895 Senators. "Roaring Bill" hit for the cycle against St. Louis on June 13, 1894.
Permalink
Kearns caps off Nats rally with sac fly in ninth inning. I'd watched Armando Benitez blow so many saves for the Orioles that I really wasn't surprised he couldn't hold the lead for the Giants tonight. Again, I wonder why relievers can't go more than one inning. So Wilson could have pitched two innings and Kline closed. Congratulations to Saul Rivera on his first major league win.
July 25 Permalink
Today is the birthday of Bill Eagle. He played four games, two of them in the outfield for the 1898 Senators.
Permalink
Seattle is probably the most hitting deficient team among the bidders for Soriano. However, they've won three division titles and four wild cards over the last eleven seasons. This team is not going to the World Series, even if they sneak into the playoffs. This is not the year to mortgage the future.
I'd also suggest the Angels, Blue Jays, Twins and Yankees stand pat. They might make the playoffs, but they're not pennant-winning teams. Even the Twins with Liriano and Santana, would be beaten by Tiger pitching. These teams should build pretty good seasons this year for brighter prospects next year.
I think the White Sox and the Tigers are the ones that should jump in, the Tigers especially since it's been 19 years since Sparky pulled a miracle past the choking Jays and 22 years since Trammell, Gibson and Morris hammered the Padres. Although I don't think Detroit is a one-year wonder, they should take advantage of their own good fortune and the bad luck of the White Sox, Twins and Indians to strike this year. Next year the Tigers may not be so lucky. The White Sox just won the World Series last year and looked to have built a strong wild card cushion. Chicago should also jump in at the trade deadline, but to bbost their pitching. Adding Soriano won't help the White Sox much.
I'm tired of hearing about Chicago's playoff experience winning them the division. Detroit has the Central locked up and only have themselves to blame if they don't win in the first round. The Red Sox will be a considerable obstacle for the Tigers, but Detroit should still be favored.
Permalink
Nationals 8, Giants 6. Saw this game with John Cooper and Simon. There seemed to be fewer anti-Barry signs and perhaps the crowd was more pro-Barry. The stadium erupted with flashes when he came to the plate. He went 0-4.
Just maybe, with Kearns, Lopez and Church, this lineup can slug its way to .500. With Vidro on the DL, there's no sense playing Anderson every day. Castro should be starting to see if he can play in the majors.
July 24 Permalink

Today is the birthday of Joe Miller (photo unavailable) and Harvey Smith (shown at right). Born in Germany, Miller played first base on June 26, 1872 for the National Association Nats. He also managed the team for a winless 11 games that season at the tender age of 21. Thom Loverro says he was too young, but no current or future manager of the Nationals will ever be that bad. Smith played third base for the 1896 Senators. A member of the Bucknell Athletics Hall of Fame, he is credited with "discovering" Christy Mathewson and later went on to be a surgeon.
Permalink
If I owned the Nats, I would open up the checkbook and negotiate whatever it would take to retain Soriano. But that's largely a "You like me! You really like me attitude!" After all those years of Major League Baseball not wanting to put a team in DC and countless writers saying DC is a bad baseball town, it's nice to hear a player say he wants to stay, even if he's just saying it to look good in the press.
Dorta is being sent back to Harrisburg as Damien Jackson is activated from the DL. I thought of him over the weekend as a younger, cheaper alternative to Jackson and Anderson. Can he hit? Probably not, but he hits better than most of the pitchers. Does he field well? Probably not, but he gives such flexibility to the bench knowing that there's always Dorta there to fill in. He's even pitched this year. I'd send him to the Arizona Fall League to learn catching. That way he'd be the universal utility player for every position. I'm sure Davey Johnson could think of a way to use him.
July 23 Permalink
Today is the birthday of Joe Yingling. Not the founder of the famous beer, he pitched the last three inning of a game on May 28, 1886 for the Nats. In 2005, SABR discovered that an appearance at shortstop on June 22, 1894 for the Phillies once credited to Joe was actually his brother Charles.
Permalink
Nationals put up seven runs to complete sweep of Cubs.

Before the game. There's now a carnival on the mall in front of the Armory with physical activities for kids. Brian Schneider and Livan Hernandez were at the entrance where I came in. Livan gave me my towel and I said,"Thank you, Livan." I realize that's the first time I've talked to any Nationals player. Meeting any of them was just not on my list of priorities when the team arrived.
Alex Escobar was at another entrance discovering new ways to injure himself greeting fans. Just kidding, Alex. You know we love you. Many fans asked him,"How's the hammy?"
The Pat McGee Band played on the field before the game and sang the National Anthem. The colors were presented by a Boy Scout troop from Cincinnati. Is that the only qualification for a job with this team? Am I going to hear Charlie Slowes one night say,"Dave Jageler is home with his wife tonight attending to the birth of their latest child. So filling in, winner of the Buckeye Newshawk Award, from WKRP in Cincinnati, welcome Les Nessman."
Bottom of the second. Did you know Chad Cordero's favorite movie is The Goonies?
Top of the third. Along with Screech, sports anchor George Michael presented a recorded Nats trivia question. Is this the BPG equivalent of Tokyo Rose presenting American history documentaries?
Marmol gets the Cubs' first hit of the game past a diving FLop.
Bottom of the third. With Marmol on the ropes, Frank tells FLop to run them out of the inning.
Bottom of the fourth. Dave 2.0 reports that yesterday, Teddy Roosevelt pulled an Alex Escobar and suffered a hamstring injury during the race. Today, the Rough Rider drives a golf cart. He is disqualified and Thomas Jefferson is declared the winner.
Soriano's homer lands in the mezzanine above the scoreboard just below Section 447.
Top of the sixth. Armas allows the Cubs' only run of the day by inexplicably cutting off Kearns' throw between the mound and home.
Bottom of the sevent. Pat McGee sings an impressive rendition of "God Bless America".
Top of the eighth. I would have double-switched in Fick for Schneider or Dorta for Church. I figure even Saul Rivera can keep the Cubs from scoring four runs in two innings.
Top of the ninth. Zimmerman catches a pop fly in foul territory. He turns quickly and keeps Ramirez from scoring on a sacrifice fly.
July 22 Permalink
Watched the Doctor Who episode "The Unquiet Dead". In 1869 Cardiff, corpses are rising from a mortician's table. Although the undertaker is certainly distressed, he appears to be unfazed as if he's dealing with an infestation of rats, rather than the living dead. An old woman named Mrs. Redpath walks out into the snowy night.
The Doctor takes Rose into what he says is 1860 Naples, but is really 1869 Cardiff. Mrs. Redpath goes to a theater where Charles Dickens reads from "A Christmas Carol". During the reading, the ghost escapes from her body, scaring everybody, but the Doctor and Rose run in as well as Mr. Sneed the undertaker and his servant Gwyneth. Sneed and Gwyneth takes Mrs. Redpath's body, then chloroform Rose because she's seen too much. Dickens and the Doctor follow the undertaker in Dickens' coach.
At the mortuary, Sneed explains that the house has a long history of hauntings. The house is built on a space-time rift that also becomes in important in Boom Town. They hold a seance headed by Gwyneth, who has had second sight since she was a girl. An alien race named the Gelth say there are so few of them, but they need the empty corpses of humans to live again. Gwyneth agrees to help them get across and the Doctor will transport those refugees to a suitable planet.
In the basement where the rift is strongest, Gwyneth acts as the bridge to bring the Gelth across, but there are billions of them and they want to take over the Earth. One of the animated corpses kills Sneed and takes over him. While the Doctor and Rose take temporary refuge behind a portcullis, Dickens figures out that releasing gas will suck the Gelth souls out of the corpses. The Gelth leave the corpses while Dickens and Rose escape. Gwyneth stays at the rift to hold it closed and lights a match, destroying the house and the Gelth.
Permalink


Today is the birthday of Jack Glasscock. "Pebbly Jack" ended his career playing short for the 1895 Senators. He was considered the best shortstop of 19th century and became the first manager of the franchise that would eventually become the St. Louis Cardinals. More about Glasscock at SABR's Baseball Biography Project.
Permalink
Soriano, Hernandez still giving their all for Nationals. The afternoon was a shopping expedition combined with listening to the game. I also saw the last half-inning of a one-run victory by the Carroll County Rangers over a team with no nickname from the Gaithersburg Sports Association in the Eddie Brooks League.
Livan Hernandez allowed his usual two first inning runs. Kearns hit his first Nats homer. Livan huffed and puffed into second on a double. Soriano drove him home on a triple. The only way Livan comes home on a triple is because he's already on second when the play starts.
Ramirez homers twice. Escobar hits a homer and does his best Kirk Gibson impression as he limps around the bases. Church pinch-runs for Ward to a warm ovation.
Permalink
Watched the Everybody Hates Chris episode "Everybody Hates Jail". Chris needs to sell thirty boxes of cookies to pay for his class trip to Washington, D.C., but can't find any buyers except for two boxes to his father. Then Chris suggests they were stolen and soon sells all but two boxes on his neighborhhod street corner. A policeman swoops in, believing he's actually selling stolen cookies. Chris' teacher confirms his story, but his Dad must pick him up from the police station.
Meanwhile, Julius buys tickets to Dreamgirls for his and Rochelle's anniversary. He reluctantly stays home with Drew and Tanya, who are sick with chicken pox, while Rochelle goes with Stephanie.
Permalink
Went on to the CSI:NY episode "Stealing Home". A young woman is found dead floating in the East River in a mermaid costume. She'd been hired to perform on a boat for the eighth birthday party of the daughter of an executive. The executive admits to having sex with the mother of one of the girls during the festivities, but denies anything to do with the mermaid's murder.
The killer was a psychopath out on parole. Lindsay is particularly interested in his motive because the victim was a Montana girl just like her. The killer provides her no useful insight.
In the other plot, a businessman is shot through the eye on his front steps. The victim was in a committed a threesome with two other women. The bullet was highly deformed and didn't lodge very deep in the victim's head, suggesting he was shot from a great distance. It turned out the killer was the first wife who shot him from across the street. The bullet went through his newspaper, causing the deformation, and ripping the copper jacketing from the shell.
Permalink
Finished off with the Numb3rs episode "All's Fair". Saidi Kafaji, a feminist Muslim from Iraq is murdered outside her Los Angeles home that she shared with her cousin Nasreen. The evidence points to an Army killer and an Army investigator she had secretly married had recently gone AWOL.
Charlie discounts a religious motivation since such a killer would make the motive clear as a warning to other progressive Muslim women. Nasreen reveals that Saidi was about to testify against a former Baathist who had raped her. This Baathist has a relative named Qassim in Los Angeles who committed the murder. Masreen speaks at a Mosque to smoke Qassim out. He shoots her, but she's wearing a bulletproof vest. Reeves kills Qassim.
Permalink
Lugo's pair of fifth-inning HRs helps Rays outlast Orioles. There's not too many games where the visiting team goes ahead by three, the home team scores 13, then the visiting team scores nine. Jim Hunter managed to keep his voice sounding excited through each run-scoring single. He pointed to the eighth inning when the Orioles had the bases loaded with nobody out but failed to score a run to tie the game. However, with this many runs scored, there were many other points that the Orioles could have prevented a run or scored a run to win the game.
July 21 Permalink
Today is the birthday of John Irwin (in sepia) and Perry Werden (in black and white). Irwin was a utility infielder for the 1887-1889 Nats. Born in Toronto, he owned an inn on Peddock's Island in Boston Harbor where he hosted baseball games when the city banned ballplaying on Sundays. John was also arrested in 1909 for running an opium picnic on the island. "Moose" Werden was a teammate of Irwin on the 1888 Nats who played outfield. He went 12-1 as a rookie in the Union Association. Arm injuries forced Perry off the mound and he won five minor league batting titles.
Permalink
Today was Miranda's performance day at BlackRock Arts Center after two weeks of camp. Hers was the third group of four "Tales of the Far East". She played a fan seller in a story about an enchanted tapestry. Most of the girls played fairies in a wind dance and a fire dance.
Permalink
Nationals 7, Cubs 6. It was grand re-opening night which means red carpet, brisket and racing Presidents. The win looked easy at first. Astacio retired the Cubs on ten pitches. The Nats scored a run without a hit. Oops, Ramirez homered.
Anderson hits a bases-clearing double. The Nats won't give up this lead, will they? At least, Kevin Grybowski will as Ramirez hits his second homer to put the Cubs back ahead. It takes Escobar to put the Nats ahead for good and, wouldn't you know it, he gets injured again.
July 20 Permalink
The Levi's commercial currently on heavy rotation on ESPN is not about loyalty to your jeans or making fun of the phenomena of live police chases. It's all about the hot girl in her underwear on the couch and anyone who tells you otherwise is lying.
Permalink
Watched some of the Pirates-Marlins game. After Nate McLouth's tying home run off Kensing, the Fish broadcasters called it,"Robert Fick all over again," as if Fick's homer Tuesday has already gained ignominious cache on the level of September 11th. To be fair, McLouth hit a mistake pitch while Fick took a mistake swing at a pitch two inches off the ground and homered anyway.
Basil will be happy to know that there was a commercial about the Miami Heat needing convertibles for their victory parade. Who you gonna call? Maroone!
After that game I switched to the YES Network telecast of the Yankees and Blue Jays. Michael Kay sounded surprisingly excited for a walk-off homer by the enemy. But he did not say,"Thuuuuuh Blue Jays win!" What got lost was that Catalanotto got caught stealing ahead of the Wells homer. It was a move worthy of Frank.
July 19 Permalink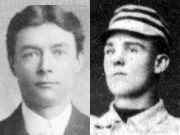 Today is the birthday of Harry Davis (without the cap) and Jim Donnelly (in the cap). Davis played one game at first for the 1898 Senators. He led the American League in home runs for four consecutive seasons from 1904-1907 while playing for the Athletics. Harry managed the Indians in 1912 and became a Philadelphia City Councilman. Donnelly played third base for the 1887-1889 Nats.
Permalink
Sanchez contains Nats while Ross takes care of offense for Fish. Chalk this one up to bad luck. On Gameday, the final out looked it was right at the wall, but it was short of the warning track.
Permalink
Watched a couple of the never aired episodes of Firefly on DVD. The first was "Trash" which begins with Malcolm sitting naked on a rock in the desert. Seventy-two hours earlier, Malcolm was meeting with a fellow smuggler named Monty who had a new wife, Bridgit, who it turns out is the conwoman Malcolm married and knew as Saffron.
Monty abandons them both and Saffron tells Malcolm of a big potential score. Back on board Serenity, Inara has grown tired of the backwater planets they travel so she's leaving. Desperate for a big payday, Malcolm releases Saffron from her crate and she explains she has the security codes to steal a Lassiter, an antique laser weapon.
Kaylee concocts a plan to drop the gun in the trash, then reprogram the trash unit to land in a location where Serenity can pick it up. The owner of the Lassiter is yet another of Saffron's husbands. When Malcolm and Saffron make their scape in a shuttle, she gets a hold of his gun and abandons him naked in the desert. When Saffron looks in the trash bin for the gun, Inara has gotten there first and shuts the bin on her until the authorities arrive.
Went on to the episode "The Message". Among the mail the crew receives is huge crate containing the dead body of Tracey, one of Malcolm and Zoe's comrades from the war. A voice recording requests burial with his family on the planet St. Alban's. However, a federal agent named Womack is after something Tracey has.
Simon does an autopsy on Tracey and he abruptly wakes up. He is carrying black market organs and was hoping to get away by simulating death. Womack chases Serenity to a cave on St. Albans.
Malcolm decides to give up Tracey, so Tracey takes Kaylee hostage. After much talking, Zoe fatally shoots Tracey. Book reveals to Womack that he knows Womack is a rogue fed, so he walks away with nothing. Malcolm returns Tracey's body to his family as requested.
Seeing these episodes reminded me how much I miss Joss Whedon series. His characters are so much fun to be around. Probably only Bones comes close.
July 18 Permalink
Watched the Doctor Who episode "The End of the World". The Doctor takes Rose to the End of the World when the sun goes red giant and boils off the atmosphere. Like The Restaurant at the End of the Universe, it's a prime event, but it is an invitation only affair to the Platform One observation satellite.
There is a family of trees descended from Earth plants. The daughter Jabe befriends the Doctor when she realizes he is the last living Time Lord. There is a group called the Adherents of the Repeated Meme, faceless entities in black robes who offers silver orbs as gifts of peace.
The most extravagant guest is Lady Cassandra O'Brien Dot Delta Seventeen, the last living human who is nothing more than a face on skin stretched out over a vertical frame. Her gifts are an "iPod" which is really a Wurlitzer juke box and the last ostrich egg. She claims the being that hatched from it breathed fire and had a wingspan of fifty feet. The jukebox plays Tainted Love and Toxic, although it would have been funny if it played Because We Want To. I'll admit that for the purpose used, "Toxic" was more appropriate in a suspenseful scene, while "Because We Want To" is better for a protest march or a soccer match.
The spheres given by the Adherent of the Repeated Meme hatch into robotic spiders that sabotage the platform, but the Doctor reveals that the Adherents are actually robots controlled by Lady Cassandra. She was hoping to hold the station hostage in return for ransom to finance future plastic surgery operations, but she'll just let everyone fry and take over their companies instead. Cassandra and her minions teleport off.
The Doctor repairs the station at the last minute with the help of Jabe who unfortunately burns to death. Finding a teleportation device in the "ostrich egg", the Doctor recalls Cassandra. Without her lackeys to moisturizer her, she dries out and explodes. The Earth itself explodes when the sun reaches red giant stage, which doesn't make much sense to me. The Doctor takes Rose back to the early 21st century where they have chips.
Permalink
Arena signs on to lead Red Bulls. My totally unsubstantiated guess was right. This is like Joe Torre managing the Red Sox, Joe Gibbs coaching the Cowboys, Phil Jackson on the Utah bench or Scotty Bowman coaching the Avalanche.
Permalink
Nationals 7, Marlins 6. This was the night of the inside-the-park bunt run by Reggie Abercrombie. After Zimmerman threw the ball away, Anderson chased the ball down and skipped it past FLop at second. Charge E-GM for Soriano not backing up the play, allowing Abercrombie to score.
In the 7th Dontrelle allowed a single to Fick and a double to Matos, moving Fick to third. Willis proceeded to force Soriano to pop out and strike out FLop. Then pitching coach Rick Kranitz visited Dontrelle, a move Wimpy questioned and I concurred. Willis was in a groove and this upset his rhythm. Then they walked Zimmerman to get to Johnson. In the seventh inning, when you need only one out, you don't intentionally walk the go-ahead run. You especially don't walk a rookie for an on-base machine veteran just for the platoon advantage.
The intentional walk also backfired on the Marlins in the 9th, walking Johnson to get to Escobar. This was a little more defensible in that a worse hitter was brought to the plate and the go-ahead run was already on second.
Cordero finally holds the career Washington save record with 61, breaking Darold Knowles' record of 60.
July 17 Permalink
Thanks to Nationals Farm Authority for the tip on DHL Presents Major League Baseball Hometown Heroes:
Major League Baseball (MLB) and DHL, the "Official Express Delivery and Logistics Provider" of Major League Baseball and MLB.com, today unveiled the five nominees for each of the 30 MLB Clubs for the "DHL Presents Major League Baseball Hometown Heroes" program. This multi-faceted program was created to recognize those players who most embody the legacy of Major League Baseball and each respective franchise's history. Beginning July 18, fans will have the opportunity to vote for the most outstanding player in the history of each MLB franchise based on specific criteria that makes the winner deserving of being called a hero.
I see that Pete Rose is on the Reds list. The Nationals players are Gary Carter, Livan Hernandez, Brian Schneider, Rusty Staub and Jose Vidro. Like anybody in Washington cares about Carter and Staub.
Fans will be able to select one of the five nominated players (or write-in a candidate of their own choosing) for each Club; there are no voting restrictions based on fans' geographic location.
I encourage all Nationals fans to write-in Walter Johnson or Frank Howard. And since there are no geographic restrictions, I urge voting Chick Gandil for the White Sox and Steve Garvey for the Dodgers.
Permalink
Nolasco, Marlins prevail in series opener vs. Nats. I was half-asleep during the game so I don't remember much. I know Wimpy didn't do his Cookie Monster impression because that would have awakened me. The Nats need to take more pitches. They had no walks tonight.
July 16 Permalink
Watched Girl, Interrupted. Winona Ryder had executive producer credit for this film and I'm sure she had personal experiences which propelled her to get this movie made. While the movie is set at fictional Claymoore Hospital, I could immediately recognize the thinly disguised McLean Hospital, which must be the most documented mental hospital in literature, whether from direct first-person accounts like Girl, Interrupted or in episodes from the biographies of its many famous patients.
Of course, Angelina Jolie's Oscar-winning performance was excellent, as were Whoopi Goldberg and Vanessa Redgrave. A major element of the plot is the draft lottery, because Susanna's boyfriend Toby gets an early number due to his birthday and wants her to go away with him to Canada. However, since the film is set in 1967-1968, and the draft lottery was not instituted until 1969, this is an anachronism. Also, as Susanna goes to to the hospital, she walks past a Robert Kennedy for President sign in 1967, but he didn't enter the race until Johnson bowed out in 1968.
One could say this is a sanitzed form of prison girl porn, a male fantasy of beautiful encarcerated women. Combine that with the early-learned adolescent male lesson that you're more likely to get into the psycho chick's pants. It's filled with the standard mental hospital movie cliches - the suicide, the escape, the overriding theme that the sane people are crazy.
I wonder what was holding back Angelina Jolie's Lisa character from being a socially functional, charismatic sociopath. She was wasting her skills holding sway over a small platoon of girls in a mental hospital. Ideally, she should have been a housewife manipulating bridge clubs and PTAs. If that was too conventional, she could have joined some countercultural group - a commune, a political organization or a rock band - and led a bunch of young men around by their dicks. I've known folks with her people-destroying skills and I wish the movie could explain why she couldn't make it in the outside world.
Whoopi Goldberg's nurse character Valerie diagnoses Susanna as,"a lazy, self-indulgent little girl, who is driving herself crazy." At the end, the whole experience begins to feel like a wanderjahr. Some people spend a year finding themselves backpacking across Europe, working in the Peace Corps or living in a mental institution and long for the cameraderie experienced in a sports team, fraternity, or mental hospital. Even the title Girl, Interrupted, discounts the period as an anomaly, unlike the real, normal period that preceded and followed it. While it's a very well-acted movie, it's just a well-acted LiveJournal blog.
Permalink
Watched the Monk episode "Mr. Monk and the Garbage Strike". There's a garbage strike in San Francisco and as Monk watches the union president Jimmy Cusack on television, he says wishes that gut were dead. Of course, he turns up dead of an apparent suicide.
Cusack's death takes the union away from the bargaining table and Monk shows up at a closed union meeting to encourage them to return to work. The new union leaders recognize Monk and want him to rule on whether the death was a suicide before they return to to negotiations. Despite obvious signs, such as the left-handed Cusack shooting himself with his right hand, Monk announces the death as a suicide, just to get negotiations rolling again.
Monk is so desperate about the trash situation, he mails his garbage to his psychiatrist. The union accountant tells police that around the time of Cusack's death he told Jimmy about $300 million missing from the pension to which the union president replied,"I'm surprised it took you so long to find out." Monk has a private meeting with the mayor, played by Chi McBride who has moved from being just a San Francisco detective on Killer Instinct, and Monk suspects the mayor was there that night with Cusack. Monk tells Stottlemeyer about his suspicions that the mayor may be the murderer, but he does it at a whisper spot in the city hall rotunda so it is heard immediately by the media.
The garbage situation finally gets to Monk and he commandeers a sanitation truck, picking up trash bags one by one all by himself. Meanwhile, he concocts some theory that Alice Cooper killed Cusack in order to steal his antique wingback chair.
Finally, the mayor's missing umbrella and a receipt for Belgian cigarettes breaks the case. The mayor had been at Cusack's office, but he denied the meeting because it was meant to be secret. The mayor also left his umbrella there. The union accountant didn't want negotiations to continue because it meant opening up the books to reveal his embezzlement of pension money. The accountant shot Cusack, then realized the union president was left-handed. He took the mayor's umbrella to a drug store and bought a bandage and his favorite Belgian cigarettes, but left the umbrella. The bandage was put on Cusack's left hand to make it look like he couldn't use it.
Permalink
Johnson breaks tie in 11th, Nats avoid series sweep. I was expecting a 10-8 victory and got 8-4. Livan surprised me with his a tradeable performance. FLop made some pretty good throws. It looks like the bullpen sequence is Stanton in the 7th, Rauch in the 8th and Cordero in the 9th. If any of those are unavailable, throw out the other relievers in rotation, regardless of what Frank believes their role should be. It's time to find out what they can do and you'll get the most information by putting them in a variety of situations.
Permalink
Watched the Doctor Who episode "Rose". In the first episode of this new incarnation, we meet Rose Tyler, who works at a department store called Henrik's, but sure looks like Harrod's to us on this side of the Atlantic. Just before closing she is sent down to the basement to take lottery pool money to Wilson, the CEO, which here stands for Chief Electrical Officer. She is attacked by animated mannequins, but is saved by the Doctor. In the struggle, she walks off with an arm and the Doctor tells her to run as the top floors of the department store explode. Wilson was killed by the mannequins.
The next morning, the Doctor goes to the apartment Rose shares with her mother Jackie and the arm animates, nearly choking both the Doctor and Rose separately. He finally disables it with a jolt of electricity. The Doctor refuses to explain much, so Rose does an Internet search that leads to Clive, a conspiracy theorist.
Mickey drives Rose to Clive's house. Clive shows his material which shows Christopher Eccleston's Doctor at several historical events including JFK's assassination, the Titanic and Krakatoa. Mickey is waiting outside in his VW beetle and gets eaten by a plastic garbage can. He is replaced by a plastic duplicate that keeps asking Rose about the Doctor at a restaurant. The Doctor pops in, rescues Rose and pulls off Mickey's head while the decapitated plastic torso terrorizes the restaurant.
The Doctor takes Rose into the Tardis where he uses the plastic Mickey head to track down the source of the signals to control the plastic objects. The alien being is the Nestene Consciousness which is using the London Eye AKA the Millennium Wheel as its transmitter. The Doctor and Rose enter its lair to find Mickey alive as a model for the plastic copy. The Doctor attempts negotiations, but he is grabbed by a couple of mannequins and the Consciousness transmits its order to take over the world. Mannequins come alive with guns hidden in their hand, killing and threatening shoppers, including Jackie. Rose saves the day by swinging on a chain, knocking over the mannequins and sending anti-plastic into the Consciousness. Rose leaves Mickey to travel time and space with the Doctor.
July 15 Permalink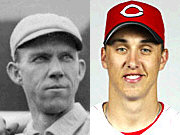 Today is the birthday of Dan McGann. He played first base for the 1899 Senators. He stole five bases in a game for the New York Giants in 1904, a record not matched until 1974 by Nats first base coach Davey Lopes. It's also the 24th birthday of new Nats acquisition Ryan Wagner who has been sent to New Orleans.
Permalink
Had dinner at Cristina's in Wheaton, a casual hole-in-the-wall with excellent traditional Italian dishes. I caught the Nationals game in the third with the Nats ahead 4-2. The hits will come, even if the Nats left 26 runners on base in the last two games and scored only 10 runs. There's no reason the bats can bust out with 10 runs today. Given that the pitching staff has been allowing 7-8 runs, that just might enough to win.
July 14 Permalink
You're here because you want to know what I think of the trade. Trading Clayton is a good thing and if you get two 26-year-old starting position players with OBP over .350, that's even better. I'll miss Majewski and Bray. If Bray turns out to be Trevor Hoffman, I'd still make the trade. I tend to think his upside is more Billy Koch or Gregg Olson.
Ryan Wagner can be Tex 2.0. Or he can join the pack of Ryans like the Bruces from Monty Python. That's making the highly improbable assumption that Ryan Church will still be wearing the red, blue and gold. If there needs to be a Majewski on the team, apparently Val is available in a package for Soriano. If Baltimore is crazy enough to make such a deal, Oriole fans can finally let the name of Glenn Davis rest in peace.
From the Reds perspective, I can't figure this out. They gave away two young starting batters for some relievers. Apparently, there are minor leaguers ready to step in.
Reds bloggers are happy to be rid of Lopez' defense. We'll see in the next few weeks if the repeated phrase becomes,"Lopez bobbles it and he has no play" or "the throw pulls Nick Johnson off the bag and the runner is safe."
It's more difficult for me and the other Bowden hata' blogger out there. I just want you to know I will be slow in converting, although playoff appearances will speed my attitude up remarkably.
As a matter of fact, this trade looks so good, I'm afraid there are injury disasters waiting to happen to Kearns, Johnson and Zimmerman. Just as Tony K. ascribes the failures of the Wizards to the curse of Les Boulez, there's the specter of Les nationales in the back of my mind.
Permalink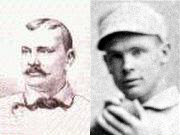 Today is the birthday of Steve Brady, (the guy with the mustache) Alex Ferson (the guy in the cap) and John O'Brien (don't have his picture). Brady was the second baseman for the 1875 National Association Nats. Nicknamed "Colonel", Ferson went 17-17 for the 1889 Nats. "Chewing Gum" O'Brien played second base for the 1896-1897 Senators.
Permalink
Uni Watch Blog has the story on a 1967 uniform feud between the Senators and the Kansas City Athletics:
This was a protest of sorts against Charlie Finley's "innovative" uniforms that the A's began wearing when they were still in Kansas City. In particular, George Selkirk, the Washington GM, was irked that the A's were wearing white shoes. It seems that batters, being a sensitive lot, were confused and befuddled by too much white in unnatural places on the mound. So George countered with the white caps and white socks. The white socks were simply the white sanitary socks that all players wore under the stirrup socks...
If this happened today, MLB Properties would turn it into a WWE feud. They could certainly sell the alternate hats, although I can't think of anyone who would buy authentic alternate socks. I'm more amazed a cheapskate team like the expansion Senators would splurge on a set of caps. By the time Bob Short rolled around, that sort of weak creative thinking was gone.
Permalink
Watched the CSI episode "Time of Your Death". Jeff Powell is having a great night. He meets a beautiful woman played by Julie Benz, wins $10,000 in a pool hall and races a rented Ferrari through the streets of Las Vegas against a black Corvette. Then Powell ends up dead on a loading dock by the Palermo casino and hotel.
It turns out the entrie evening was an elaborate fantasy paid for by his boss, movie producer Mick Sheridan, played by Judd Nelson and an obvious parody of Jerry Bruckheimer. Heidi, his lover, and Randy the Corvette driver were all hired for the fantasy. Unfortunately, when Heidi pointed out a high roller boyfriend in the casino, Jeff believed it was real and started mouthing off to the Korean gambler in that location. The gambler's bodyguards beat Jeff up and didn't realize they had killed him.
Permalink
Pirates 7, Nationals 4. The new acquisitions went 0-7. Lopez let a line drive go by that I'm sure Zimmerman would have snagged. Maybe Davey Lopes should fire line drives at him to improve his reflexes.
July 13 Permalink
While there are very few people who have as much respect for Davey Johnson's managerial skills as I do, there's no way the Nats would be in the wild card if he were in charge. However, much like previous years, Johnson would get this team into second place. Of course, right now, second place in only 3 1/2 games away. I'm sure fans can find four games lost to Frank's managing. That would still be 11 1/2 games behind the Mets and 5 games behind in the wild card with seven teams in front.
Meanwhile, the Post has a graphic of Bowden's deals. What's not mentioned is signing Cristian Guzman. Even without the Sister Cristian deal, I can't believe Stan Kasten can look at this and say he made the right choice.
July 12 Permalink
El Gran Color Naranja discovers the Home Run Derby Curse only applies to batters hitting above their heads for the first half of the season.
Sister Daedalus has a new definition for bowden:
bowden - 3. To trade for a bad and/or broken player. ex. Wayne Krivsky bowdened when he signed Joe Mays.
Thom Loverro hears rumors Lou Piniella might be the next Nats manager which we both agree sounds like a really bad idea for this team, unless Kasten wants to make his tantrums part of next year's promotional campaign.
July 11 Permalink

Today is the birthday of Jimmy Slagle. He was the starting center fielder for the 1899 Senators. Nicknamed Rabbit, Shorty and the Human Mosquito, he stole six bases for the Cubs in the 1907 World Series back when the Cubs were actually in the World Series.
Permalink
Illness kept me home today, so I watched television. Started off with the Doctor Who episode "Father's Day". Rose's father Peter died in a hit-and-run in 1987 when Rose was just an infant.
Rose wants to go back and be with her father so he won't have to die alone. She is so shocked by the event, she does nothing, but asks to come back again. The Doctor and Rose watch their previous selves when Rose leaps out and pushes Peter away from the oncoming car.
This acts wounds the space-time continuum, but I never thought that the self-healing mechanism would be rejects from Reign of Fire eating people on the street. Folks are holed up in a church where friends of Peter and Jackie are getting married. Rose learns her father was a get-rich-quick schemer who had a number of affairs.
Jackie is a little thick, believing the adult Rose is one of Peter's illegitimate children and is incensed that he would saddle her baby with a second-hand name. Second Hand Rose! Incensed, Peter puts the infant Rose in the arms of adult Rose to emphasize the similarity, but this further tears the space-time continuum, enabling one of the dragons to enter the church and eat the Doctor.
As Peter looks out the window and see the car destined to kill him circling around the block, appearing and disappearing, he realizes he must die as he was intended to set the world right again. When he goes out to let the car finally hit him, the Doctor miraculously re-appears and tells Rose to go out and be with him.
This part of England seems spookily free of cars, like an episode of The Twilight Zone. The streets are so empty, you'd think the guy who hit Peter did it on purpose, even though it was an accident. Young Mickey also makes an appearance.
I'm surprised Rose didn't spend a week with her father. It certainly would have been much more fulfilling and less sad. I suppose they needed to fill the hour and have a fantasy/sf element to it.
Permalink
Went on to Baseball's Secret Formula. Nothing here was of any news to sabermetricians, or as called here, sabermetricists. The tone oversells the "secret" aspect, but I suppose to someone getting their received knowledge from the mainstream media, the conclusions can be earth-shattering.
About the only other person given co-credit for Bill James' findings is Dick Cramer on lineup construction. The show mentions James using Linear Weights, but this is largely a Pete Palmer tool. I'm sure the omission was not James' doing. Also, you don't realize the decades it took to develop Win Shares, which are so elegant in their simple end product.
Similarity scores are explained in a presentation of the sabermetric greatest players. Similarity scores are not a tool for determining the greatest, but to categorize and provide evidence that someone not considered one of the greatest, is one of the greatest. If a traditionalist takes anything away from this program, it should be that a team's most precious commodity are its 27 outs.
Permalink
Finished off with The World Series of Pop Culture Trivia. Although it is a team competition, one player from each side faces off against each other, answering individual questions with no buzzer or pyramidal questions. The sudden death tiebreaker involves naming all the members from a list of about twelve.
The difficulty is good for television, but the players themselves were probably chosen for their telegenic qualities. I was surprised at what was missed that I knew. I'm probably an above average TRASH player and I would be an above average player in this competition. I think the top four teams from a random TRASH regional could win this tournament.
Little Miss Tungsten co-hosts and she manages to be less of a bimbo than she was on Sports Geniuses.
Permalink
Oh, yeah, there was a game which I looked in on between playing Civilization very badly with Miranda. Since last year, only Nats pitchers got in, we can look at Soriano's Washington All-Star Game firsts:
First plate appearance since Hondo pinch-hit for Jim Palmer in 1971 and grounded out to Glenn Beckert.
First hit since Hondo's homer at RFK in 1969.
First single since Mickey Vernon off Harvey Haddix in 1955.
First stolen base since Mickey Vernon stole third off Ralph Branca and Walker Cooper in 1948.
First runner put out on the basepaths (by other than a forceout) since Stan Spence tried to stretch a single into a double in 1944.
July 10 Permalink
Today is the birthday of Jimmy McAleer. He managed the Nats to a 130-175 record in 1910-1911 that was good for a seventh place finish both years. An outfielder for the Cleveland Spiders before the 1899 disaster, he managed Cleveland in 1901 and the St. Louis Browns from 1902-1909. On April 14, 1910, he first suggested to William Howard Taft that he throw out the first pitch as President.
Permalink
Watched the Doctor Who episode "The Long Game". The Doctor and Rose take 2005 man Adam Mitchell to the far future where the Doctor explains that Satellite 5 is the center of the great human empire. But it's not quite the utopia the Doctor remembers because it's more like a better-lit version of Blade Runner.
They get exposition from journalists Cathica and Suki. After the Doctor, Rose and Adam watch them interface with the great computer, Suki is promoted to the top, Floor 500. However, the editor controlling everything must answer to the editor-in-chief, a big alien. Suki is actually a sleeper revolutionary agent, but the alien kills her, leaving her a vegetable to interface with the computer.
While the Doctor and Rose go to Floor 500 to investigate, Adam gets a chip installed and calls stock tips from the future back to his home answering machine. The editor captures and binds the Doctor and Rose, finding out information from Adam's chip. Cathica goes to Floor 500, the same stealthy way the Doctor and Rose did. She interfaces with the computer, disengaging the safeties and destroying the alien. The Doctor leaves Adam back in 2005 and destroys his answering machine.
July 9 Permalink
Today is the birthday of Jimmy Cooney, Rip Egan, General Stafford and Fred Tenney. Cooney played shortstop for the 1892 Senators. His son Jimmy was a major league shortstop and his other son Johnny was a major league outfielder. Egan pitched the last five innings of his only major league appearance on April 30, 1894 for the Senators. He later became a major league umpire working the 1913 World Series. Stafford did not fly on two Gemini and two Apollo missions, but played second, short and third for the 1899 Senators. He participated in one triple play in his career. Tenney played mostly right field for the 1884 Union Association Nats. He should not be confused with the first baseman and manager Fred Tenney of the Boston Beaneaters and New York Giants.
Permalink
Boy was this game crap. First of all, Patterson can't even get to the second inning. Then the bullpen, especially Majewski and Cordero, give up nine runs. I have confidence in those two pitchers, but it seems as if the Padres want to re-visit on the Nats the horrors of September 17, 2005. At leastI I would blame this loss on the pitchers instead of Frank.
July 8 Permalink
Today is the birthday of Hank O'Day. He went 28-61 for the 1886-1889 Nats, also playing left field and shortstop. O'Day made a bigger splash as an umpire, wearing the blue for 35 years. He was one of the umpires for Merkle's boner in 1908 and Bill Wambsganss' unassisted triple play in the World Series.
Permalink
Finished watching Revenge of the Sith. To me the biggest surprise was that the biggest Star Wars/Nationals fan I know never made mention that if this baseball thing doesn't work out the Natosphere's favorite Sacred Cow could always work in the movies.
Whitlock and I generally agree that sometimes the battle scenes were too busy. I'm reminded of Michael Bay in the early days of digital editing when he discovered in editing The Rock that it is possible to cut too quickly. Sometimes you have to slow things down just a little bit for the audience.
When Mace brought four Jedi with him to arrest Palpatine, the Chancellor dispatched everyone except Windu. I would have liked to see Palpatine battle four Jedi alone before killing them one by one.
We also agreed that some scenes were unnecessarily too dark. We had to watch Bail Organa escape several times before realizing it was him. I am willing to accept that it wouldn't look so dark in a theater.
My biggest problem was always Anakin's motivation. I don't think the flippant evil of Darth Vader in the later trilogy is consistent with a pretty stable youth from The Phantom Menace and the early part of Attack of the Clones. Not that stable people can't be integral parts of a dictatorship, but somewhere along the line, they must delude themselves into believing they are doing the right thing.
I don't understand what Anakin believed would happen to kill Padme in childbirth. The technology is sufficiently advanced that if he was really afraid of medical mishap, he could have asked for the fetus to be removed and placed in an artifical womb. That's how all those clones were grown. And if his entire motivation for going to the Dark Side was using its arts to bring Padme back to life, why didn't Darth Vader go to Naboo himself and use those techniques?
The Jedi seemed to have powers and not have powers based on the convenience of the plot. Obi-Wan should have easily figured out that Anakin had a strong emotional attachment to Padme. The dark side of Kenobi shows up when he walks away from the flaming Anakin.
The performances of Ewan McGregor and Ian McDiarmid were good, especially Palpatine before he grew physically deformed. Natalie Portman was pretty bad, but I think Lucas robbed Padme of all interest in the script.
Hayden Christensen, or at least the character of Anakin, was very difficult to understand. I don't know how in that scene where he looks over Coruscant at sunset, he suddenly decides he must join the dark side. To make a baseball analogy, Anakin is like Nuke Laloosh or Brien Taylor, the million-dollar arm with the ten-cent head. When Anakin reports to Windu that Palpatine is a Sith, Skywalker is merely cast aside, when he should have been part of the force arresting the Chancellor. Don't reinforce Anakin's feeling of insignificance to the Jedi, but make him a junior partner in the process. In many ways, Anakin, is not mature in his motivations. He's pretty much just one of the Columbine boys with bigger weapons. You could have given those kids nukes and they would have killed more people, but that wouldn't make them more complex in their evil.
If this were the real world, Padme would probably want to spend more time home with her children. She quit her Senate position for a lobbyist job from which she could telecommute. Anakin would quit the Jedi to be the head security officer for Palpatine
Threepio gets the last line. Vader and Palpatine look at the Death Star under construction while a Peter Cushing look-alike walks away. Leia is brought to Alderaan, which we discover has an Alpine environment. Obi-Wan brings Luke to Lars and Beru, re-creating Luke's contemplation scene in A New Hope. We don't see Yoda landing on Dagobah.
Overall, those last scenes are a satisfying connection to A New Hope. The lightsaber battles, espcially between Yoda and Palpatine were good. I really wish Lucas had given his story to a better scriptwriter.
Permalink
Moved on to television with the CSI episode "Rashomama". The mother of the groom has been tied to the back of bridal convertible. We discover it's the style of a mobster the victim recently unsuccessfully defended on a murder charge.
While Stokes, Sidle and Sanders sit in a diner, Nick's car, with all the evidence inside, has been stolen. As the three of them wait in the lab for Internal Affairs to interview them, they solve the case.
The victim is Diane Chase, a nightmare mother-in-law played by Vernonica Cartwright. One of the bridesmaids, the wife of a doctor, secretly drugged Diane's champagne with diazepam, but she finds out and threatens to sue her doctor husband. In the bridesmaids' suite, another of the bridesmaids has had enough and shoves Diane into a Cupid statue and its arrow penetrates her brain. The other bridesmaids get together and use the mob M.O. to get rid of her body. One of them comes on to the brother of the bride, who is a tow truck driver, to steal Nick's car.
Permalink
Finished off with the Monk episode "Mr. Monk and the Actor". The main case involves a married man who picks up a woman at a restaurant. When he goes to her apartment, he discovers a camera in a teddy bear and realizes she is taping the sex in order to blackmail him. He kills her. Later on, he goes to a restaurant where artists draw pictures of patrons on the walls. He punches out the wall with a picture of him with the girl he killed and enters a pawn shop. He intended only to use the robbery to cover up the wall damage, but he kills the pawnbroker, shades of Crime and Punishment.
In the other plot, David Ruskin, an actor played by Stanley Tucci, is portraying Monk in a movie based on "Mr. Monk and the Astronaut". He is such a method actor, he becomes Monk, putting on a curly wig and haunting the parking garage where Trudy was killed. When the police determine the identity of the real killer above, a car dealer, Ruskin misterprets the information and believes Trudy's killer has been found. Ruskin holds the car dealer hostage, but Monk is able to talk to wrestle and talk him down.
There is a hilarious scene where Stottlemeyer and Disher watch filming of the TV movie. Disher has been turned into a beautiful woman who is having an affair with Stottlemeyer.
Permalink
Padres 5, Nationals 2. Not a good night for Astacio, nicknamed Pistacio by misschatter, which sort of translates Pedro as Pis. I knew a girl in college I thought of as Pistacho in my mind because she believed ice cream was the cure for various sorts of depression. I think her favorite was chocolate and didn't look like a blimp at all.
July 7 Permalink
Watched the Doctor Who episode "World War III". Just when it seems the Slitheen will eat the Doctor, Rose, MP Harriet Jones, Jackie and Mickey, the Doctor sends an electric shock through one Slitheen that immobilizes all of them. The Doctor, Rose and Jones escape to the heavily shielded cabinet room in Number Ten while Jackie and Mickey escape to his flat.
With information provided by Rose and Jones, the Doctor figures out the Slitheen home planet and that acetic acid is dangerous to them. Jackie throws a lot of vinegar at the Slitheen that has tracked her to Mickey's apartment which causes the alien to explode.
Meanwhile, the Slitheen in human disguise announce to the world that the aliens are in space and they will require U.N. approval to launch a nuclear strike at them. I never heard where the U.K. requires the U.N. to use their weapons. In fact, the Slitheen want to start World War III and leave the Earth a radioactive slag they can sell to power-starved species.
The Doctor gives Mickey the codes by which he can hack into a submarine and launch a conventional attack on Number Ten. It destroys the Slitheen, but the Doctor, Rose and Jones survive unscathed in the shielded cabinet room. Harriet Jones goes on to be the Prime Minister that leads Britain to a golden age. The Doctor gives Mickey a computer virus to wipe out all evidence of the aliens.
Permalink
Went to Jose Guillen bobblehead night with Walter Miles and world-famous media fan Martin Morse Wooster. The National Anthem was sung by Tamy Hayes and the first pitch was thrown by Colby Womack, a PNC Bank branch manager.
Vinny Castilla got a reasonable ovation. The highlight of the night was in the eighth when Mike Cameron struck out and Mark Bellhorn stole second. Josh Barfield tried to come home and got caught in a 2-4-2-5-3-6-5 rundown. It was a one-run loss.

The left field camera position (L).
Martin shows off his bobblehead. Walter just shows up. (R)
July 6 Permalink
Hawaiian Winter Baseball is back. All the teams are on Oahu this time unlike previous years when there were teams on Kauai, Maui and the Big Island. Ramon Diogenes Ortiz and Preston "Community Service" Wilson are the only Nats to have played in the HWB. Jason Giambi is the only member of the Kauai Emeralds to have played in the majors.
Permalink
Zimmerman delivers another game winner as Nats outlast Fish in 11. The Gameday Chat thought Frank was mismanaging the bullpen again. You can't argue with today's result but we'll have to wait until tomorrow night's game to see the effect. Hopefully, the fact that it's more than 24 hours later will help. I would have double switched Jackson for Guillen in the seventh so Majewski could have pitched the 7th and the 8th innings. I heard Zimmerman's game-winning single at about the same spot on 270 where I heard Majewski's game-losing throw into centerfield against the Mets in May.
July 5 Permalink
Today is the birthday of Doc Amole and Jack Farrell. Born Morris George, of course I would have nicknamed him "Guac". Amole went 0-6 for the 1898 Senators at the age of 19. While playing for Buffalo in the Western League, the American League precursor, he no-hit Detroit in 1900. Farrell played second base for the 1886 Nats.
Permalink
Now that Jim Bowden has a more permanent contract, he's proclaiming his self-importance with reference to the All-Star Game:
Let the remaining roster spots be selected by each league's general managers. General managers are paid to evaluate the best talent and compose a roster built to win.
But I can see GMs purposely devaluing players they want to acquire.
Finally, why does each team need to be represented? While each team does have quality players and it gives all fans a player to root for, the All-Star Team should celebrate the league's best players. This simple rule compromises the integrity of the selection process.
I know how much "integrity" the process has even when the game "counts". But speaking as a Nats fan, it was very important for me to see Livan and Chief being introduced last year. I'm sure in the despair of their season, Bucs and Royals fans will be very happy to see Jason Bay and Mark Redman as well.
Amazingly, JimBow and I both agree that the designated hitter should be used in the All-Star Game. Nobody watches it so see the pitchers hit.
Permalink
Marlins batter Nats in highest-scoring game in RFK history. The score was merely 7-4 when we watched the first half of Revenge of the Sith When I came back, it was 18-5 as O'Connor and Rivera took the brunt of the damage. Normally, a blowout like that would be a downer, but after four straight wins, it's not too bad.
It was the most runs scored by a team at RFK since the Orioles defeated the Senators 18-4 on April 22, 1965. The combined score tonight beat that record as well as another 22-run combined outburst on April 26, 1963 when the Kansas City Athletics beat the Senators 12-10 in a 13-inning affair that was the first game of a doubleheader.
The last time a Washington team allowed more than 18 runs was April 13, 1955 when the Yankees defeated the Nats 19-1 in the Bronx. That same year, the Nats defeated the Red Sox by tonight's 18-9 score at Fenway Park on August 13.
July 4 Permalink
Today is the birthday of Chris Fulmer. He played catcher, outfield and first base for the 1884 Union Association Nats. According to Retrosheet, Fulmer was the victim of the hidden ball trick when he played for the Baltimore in the American Association 1887.
Permalink
Watched the Tripping the Rift episode "Chode's Near-Death Experience". Chode chokes on a hamburger and God and the devil decide to have a wager on who gets him. Neither one wants him.
Chode wakes up in hell and the devil shows him how everyone else's life would be better without him. T'Nuk successfully revives him and he vows to change. Chode does not fight back against Bobo in a restaurant brawl and the Jupiter 42 is about to be wiped out by the weapons on Bobo's ship when a beam knocks Chode out again. He wakes up in heaven and God shows him the debauched life he could have had. Chode gets a change of heart and returns to blowing up Bobo.
Permalink
Zimmerman strikes again with three-run walkoff vs. Marlins. As much as we'll remember Zimmerman's second walk-off homer, the third in 16 days as opposed to none in the previous 8 1/2 months, this game was filled with mistakes. Ortiz, pinch running for Matt LeCroy, failing to score on Soriano's double because Vidro didn't tell him to slide. Hermida mishandling Clayton's double and Uggla missing badly trying to throw Royce out at third, allowing him to score. On a busted double play, Johnson fails to nail Carbrera at the plate, then with two men at second base, Vidro forgets one of them is already out.
Saw the end of this game where Bobby Crosby barrelled into Vance Wilson. After the game, there was a brief closing by the Athletics broadcasters which included Ray Fosse. This seemed as appropriate an event as Bill Buckner broadcasting a game where the winning run scores when the ball goes through the first baseman's legs.
Permalink
On a hill about 600 feet above sea level, we saw fireworks from somewhere around Middlebrook Road, in Gaithersburg and in Boyds. There was a family that set up some pretty impressive ground level fireworks in Stratford Knolls.
July 3 Permalink
A roundup of reaction to Bowden being made permanent GM. From the Beltway Boys:
But two things worry me. His treatment of Ryan Church had nothing to do with limited funds. He broke the guy, he publicly questioned his commitment and ability. Now, for some players, that kind of public ridicule causes them to work harder and become successes. Others, however, begin to have self doubts and say, "Gee, if the boss thinks I suck, I must really suck." A good GM needs to know which players to kick in the pants and which players to kiss on the forehead. The other concern was the Soriano trade. Trading three players, all of whom were under club control for quite some time, for one guy, in his free agent year, then demanding him to play another position, something he has refused to do twice in his career, well, that's not about having one's hands tied either. His "Soriano" decision was stupid. His "Church" decision was spiteful. I can forget the Soriano debacle, but I can't forgive him about Ryan Church. At least, not yet.

I hope Stan Kasten understands the message he just sent Nationals fans. Instead of staring new and removing every remaining vestage of those dark "owned by Major League Baseball" days, he has in essence validated baseball's choices by retaining those people who ran the team for Bud Selig. Bowden is forever entwined with the D.C. City Council, Cristian Guzman, Selig, Marion Barry, et. al. Not a wise move, at least at this juncture.
Hey, I'm a relativist.

@#$@#$ this @#$@#$ing team. @#$@#$ them right in the !@#$@#. And hard.
In Cincy, as in D.C., Bowden loved the art of the deal above all else. I'm puzzled as to why a professedly patient man like Kasten would want the impulsive Bowden at the helm. It wasn't that the Reds had a bad minor league system, or had bad drafts, or made bad trades, it was that Bowden couldn't stop dealing. He'd dial and deal all summer for the best player he could get. But he'd get those quality players in a vacuum, paying no attention to the overall composition of the team. I may be one of only a dozen people in the world who have suffered through Bowden baseball for fifteen years. And I'm only 28. Now that's depressing.

Bowden's love of the deal will not die with his interim status. He's in a bigger town now, with bigger media coverage and he'll be out to prove that he's a big time GM. Perhaps Kasten will rein him in, but why should he have to? If patience is truly going to be the force that brings the Nationals out of the ashes, then everybody in the organization needs to believe in that value. That's just never been Jim Bowden's way.
How am I supposed to celebrate the independence of a country that allows Jim Bowden to walk the streets as a free man? Not just "free," but "employed." Not just employed, in fact, but "employed in a position with enough authority and job security that he can utterly ruin something I'm rather fond of." As opposed to before, when he could just ruin it a little bit for a little while.

So after two years, here's where we stand: Yes, we have a team, and that's the main thing. Everything else -- everything -- has gone wrong. I won't exhaust the list of petty stuff (laughable uniforms, lousy broadcasters, PNC Bank ads), because we're beyond. Our new owners are showing dismaying signs of frugality. Stan Kasten just proved himself -- maybe beyond any hope of redemption -- incompetent. And then there's Jim Bowden. Good old Bodes, the kind of guy you're glad is in baseball as long as he's got nothing to do with your team. An embarrassment as a baseball executive and maybe as a person. A symbol, as if another one was needed, of the Nationals' status as a second class franchise. He was the GM no one wanted -- hell, the GM other GMs wouldn't even talk to -- and they plucked him out of a TV studio because MLB didn't care and Bob Watson already turned them down.

And now -- gulp, steel yourself and say it -- Jim Bowden is our GM. Not the interim GM, and not the guy who won't make any moves until the real bosses take over. Jim Bowden is the real boss. It's obvious at this point that the Nationals aren't going to become a premier franchise anytime soon. Before we could hope. Now we just have to hope we're not the Pirates.
Let's get the preliminaries out of the way: If nine out of ten Nats bloggers were stranded on a desert island, they'd choose to . . . strand Jim Bowden on the desert island instead.

I'm going to try earnestly not to frame this post from that perspective; I might fail, but I'm going to try. That said, this decision seems odd. Perhaps it is pragmatic in a certain short-term sense, and in another sense it seemed predictable enough:

Bowden definitely cozied up to the Lerners;
"Bowden" and "shameless" tend to appear in sentences together, and Bowden's quotations over the last few months that were dedicated to the Stan Kasten Vision(tm) appeared rather shameless.

I trust that Kasten, at this point, has his stuff straight. But, however much Kasten may value stability, it's an odd choice. First, I would have imagined the new ownership desired to effect front office decisions that, if nothing else, acted on a symbolic level to remove the stench of MLB's "caretaking" era of this franchise. Instead, Kasten retains the rent-an-exec? Really, it makes as much sense as Hans Gruber bargaining for the release of the nine members of the Asian Dawn; it just doesn't add up, Powell.

Second, this sure as heckfire is a strange time to announce Bowden's job security; currently, this team is being beaten down like principle in a conference committee. I suppose---to the extent the team's performance isn't being blamed on circumstance---this is a sign that the Lernastens find fault with Frank, not Jim. Not many are going to defend Robinson's managerial effectiveness too vigorously, but I don't think this would be entirely fair to Frank. And now, we're back to the patronizing game of, as Bowden told the Times, not "put[ting] a timetable on any of those decisions, except to say that we'll make the decisions that are in the best interests for the long term of this franchise."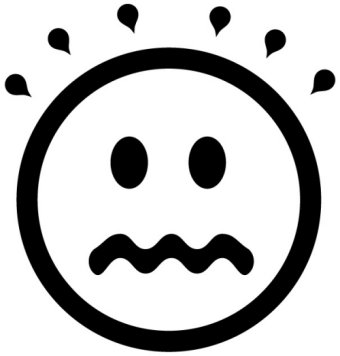 Why the hell should I care about a team that's going to be run by this crazy-ass douchebag?

We all know Bowden is a Grade A brown-noser. I guess our only hope is that his lips are glued so firmly to Kasten's ass that he follows Kasten's vision to the letter.

It could happen; sucking up to the Lerners is how he got the job in the first place.

I'm still $#!*-ing pissed.
What Was Not Said

He has a proven track record of success.

He has the respect of the other General Managers in the league.

He is expert at spotting and developing baseball talent.

He knows how to negotiate with player agents.

He is good at running an organization, and his employees respect him and would move mountains for him

Back in May, I asked what exactly did the Lerners buy with their $450 million, and pointed out that it was part of MLB's monopoly, not the on-field success of the Nats, which is economically rather low on their priority lists. This decision provide further evidence of that assertion.
There is a proverb, sometimes attributed to folksy cowboy humorist Will Rogers, that says: "If you find yourself in a hole, the first thing to do is stop digging." The Washington Nationals, my hometown team, have instead opted to bring in an Earth mover. Timed perfectly to coincide with an 11-1 embarrassment at the hands of the Tampa Bay Devil Rays, Stan Kasten made the announcement that Jim Bowden's position as GM of the team is now permanent...

I think Jim Bowden's a pompous, narcissistic dumbass, but what the hell do I know?

...Everyone involved praised Bowden's "analytical mind." If he actually has one, that's great, maybe Kasten will force him to use it. Or maybe I just don't understand the context of the word analytical when it's applied to things like the Alex Escobar trade, the acquisition of three back-up 1B and no catchers, and the stunning ability to sign every injured starting pitcher in major league baseball.

I'm actually glad the announcement came when it did, because I'm considerably numbed by having sat through that entire disgrace of a game against the Devil Rays. THE DEVIL RAYS!?!?!! If I were to so much as attempt a game recap this blog would have to be sealed in lead and buried under a mountain in Nevada for the next 5,000 years.
Oleanders and Morning Glories:
I guess my opinion of Bowden will always come back to one move. A move so horrible that I can't get past it. Bowden signed Cristian Guzman, a player who was one of the worst everyday shortstops in the major leagues to a 4-year contract worth 4+ million a year. That's a simply horrendous deal on so many levels. You can luck into drafting a good player (Zimmerman), or signing a has-been on the cheap and hoping he pans out (Loaiza last year). On the flipside you can have the bad luck of a middling prospect turning out to be awesome (see: Francisco Liriano), or having that has-been flame out (say Antonio Osuna). You make these moves with hope and a little bit of information and see if it works out. It's the GM's crapshoot. But signing a veteran major leaguer to a long-term contract involves deep thought and planning, and when given that chance, the chance to be a real GM and evaluate the market, and evaluate talent already in the majors to see who could be successful for the next 3-4 years, Bowden failed miserably. That's my biggest strike against Bowden.
But the cost, if you want to call it such, is that the Nats' future was held in suspended animation while Bowden tortured himself deciding which mediocre Royce Clayton or Ortiz he could acquire inexpensively to plug the dike for a departed Loaiza or a failed Cristian Guzman. As a byproduct of shuffling of outfielders, backup catchers and bench players, much of the exceptional personality of the ex-Expos was lost. A team that bristled with energy on July 4 of '05 has struggled to have any sense of collective identity left by July 4 of '06. Gin-rummy general managing, constantly discarding, certainly contributes.

Elsewhere, the current Nats lineup is an illustration of a distinction without a difference. If Bowden had never made a single deal, the Nats would probably have Jamey Carroll (hitting .333 as a starter in Colorado) and Maicer Izturis (a reserve shortstop with the Angels) at shortstop instead of Clayton. Endy Chavez, hitting a no-walk .275 for the Mets as a part-timer these days, would cover more ground than Marlon Byrd but provide even less offense. Take your pick. Even outfielder Ryan Church, a prospect who may have gotten terminally disoriented in the Nats' revolving door, was an Expo.

Last year, trading for Jose Guillen was a bonanza. Now, the little-known player the Nats gave up -- Juan Rivera -- has produced as much per at-bat for the Angels in two years as Guillen. Rivera has 21 homers, 87 RBI and a .270 average in 511 at-bats. But he's done it with none of the diva controversy of Guillen, who's hit .264 with 32 homers, 105 RBI in 750 at-bats.
After a few days of consideration, I think back to Thome Loverro's puppet theory that all young GMs are just fronts for a meddlesome owner. I believe a Moneyball turk, or even a young traditionalist like Dayton Moore is principled enough to not act contrary to their beliefs. Jim Bowden, on the other hand, is happy to kiss ass. I think he's just a puppet for Kasten and first among the Kastenettes.
But let's not be negative. Let's welcome Dominican phenom "Weñor" Esmailyn Gonzalez to the fold.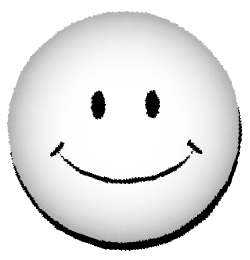 Permalink
Nationals 9, Marlins 1. Charlie got to say,"Bang! Zoom go the fireworks!" three times. I hope Guillen has shut up about the fences in RFK. It was nice that Rivera got in a legitimate long-relief stint of three innings.
July 2 Permalink
I got home too late to see Nick Johnson hit his walk-off homer. It's second Nats walk-off homer ever. The first was Zimmerman's against the Yankees.
Permalink
Today is the birthday of Ed Beecher. He played left field for the 1891 American Association Statesmen. Eighty-five years before Phil Garner, he was nicknamed Scrap Iron.
Permalink
Saw the Nats play the Devils Rays with misschatter and her son Tyler. The first pitch was by Vietnam Medal of Honor winner Brian Thacker. New recruits were administered the Oath of Enlistment on the field. The lineup was announced and Soriano wasn't starting. Misschatter was thrilled at how at the lineup resembled the one she picked at random.
Military family members came out and displayed star-shaped banners with armed forces logos on them behind the infield. Then a representative from each of the services threw out another first pitch, one at a time. The National Anthem was performed by the Singing Sergeants and I thought it was odd to hear only sopranos for the first two lines.
Bottom of the 1st:
Zimmerman homers in the almost the same location as his walk-off against the Yankees. The scorer generously does not charge Crawford with an error when he allows the ball to go to the wall and lets Ward go home. Guillen is possibly injured on the double.
Top of the 2nd:
Norton single past a diving Vidro. Navarro swings so badly, he makes Ortiz look like Blyleven.
Bottom of the 2nd:
Ortiz swings as badly as Navarro above on strike two. The crowd boos Diogenes for not running out a grounder. This is the hard core of Nats fandom that will show up on one of the hottest days of the year to see the Devil Rays.
Bottom of the 3rd:
Crawford is having a terrible day in the field. He mistimes his leap for a bowl that he should have run hard to catch. Johnson does not challenge Branyan's arm on a potential sac fly. The Nats don't need that run as much as they need a healthy Nick Johnson. Johnson is stranded as the Nats swing too early in the plate appearance.
Bottom of the 4th:
Marlon Anderson caught stealing. No team should be running on Seo. Just the presence of baserunners keeps him out of his windup and reduces his effectiveness. Just threaten to steal. Take a longer lead than practical with every intention of going back to the bag. Lean back to first as the pitcher goes into the stretch, then start moving if you see the ball hit.
Bottom of the 8th:
Hardcore fans boo Schneider for not running out a dropped third strike.
Top of the 9th:
Norton hits a ball down the left field line that one usually expects to be a double. But I guess that Norton is so slow, he is held to a single, even though Ward retrieves the ball.
Although Metrorail was not crowded on the way down, but the A Street Metrorail entrance was actually packed on the way home. So this hardcore crowd did not go home early when the Nats got out in front.
Permalink
Watched the CSI: Miami episode "Dead Air". A bimbo at an outdoor bar gets a mysterious cellphone call from a woman who has been kidnapped. When Horatio gets a hold of the cellphone, he hears an ominous gunshot.
The victim is Brenda Collett, husband of bank accountant Mitchell Collett. For a while we think the kidnaping might have something to do with shady goings on at the bank. Instead, Brenda's lover Rick wanted to stage the kidnaping to show himself as a real man. He engages Charlie who doesn't know where Brenda is. Charlie enlisted Jack who works as a bartender, disposer of cadaver waste and cleaner of asbestos. Jack has Brenda tied up in a boat where she is rescued by Horatio.
There is also a love triangle with Natalia, Eric and Ryan that would gone much more smoothly if everyone were just honest with each other.
Permalink
Went on to the Everybody Hates Chris episode "Everybody Hates Drew". In order to be better at something than Drew, Chris takes karate lessons, but ends up breaking Drew's hand in a fight. When Chris apologizes, Drew says he thinks Chris is a pretty cool older brother. In the other plot, Rochelle takes Tanya to the beauty shop where she learns about gossip.
July 1 Permalink
Today is the birthday of Jim Duncan and John Kiley. Duncan played 14 games at catcher for the 1899 Senators only to end his career with the notorious 1899 Cleveland Spiders. Kiley played left field for the 1884 American Association Nats. A totally different John Kiley was the legendary organist at Fenway Park.
Permalink
Watched the Doctor Who episode "Aliens in London". The recap scenes show Rose as a pretty unreliable girlfreind. As the Tardis returns to the council blocks, the Doctor tells Rose they've only been gone twelve hours. It's actually been twelve months. Mickey was a prime suspect in Rose's disappearance. Jackie realizes something is going on when she sees the Tardis materialize.
An alien spaceship lands in the Thames, but it's only a fake with a pig's head on it. The real alien invasion is by the Slitheen, huge creatures that can fit insdie human skin with a farting side effect. Jackie is cornered by a Slitheen in her kitchen, Rose and an MP in an office of Downing Street, and the Doctor and several top alien experts in another part of Downing Street.
Permalink
Went with Whitlock and Miranda to see the Montgomery College Summer Dinner Theater production of Damn Yankees. Whitlock saw a lot of her former co-workers from when she last worked there in 2003.
The buffet dinner included cheese-stuffed shells, turkey and steamship round among the entrees. Desert was either cheesecake or strawberry shortcake. Our waiter was technician intern Jose Abraham. We enocuraged Miranda to ask him technical questions on the production.
There was no visible orchestra, but I think they were in a nearby room with the music piped in live. I saw a video monitor of the conductor that was visible to the actors.
There's a number called Who's Got the Pain where in this production, Lola dances the mambo with four men with the classic ruffled sleeves. I have no idea how this silly song advances the plot.
Mr. Applegate was played by substitute Jon Hand who is already scheduled to appear in the second production of the summer - Thoroughly Modern Millie. Michael Mejia, who appears in the photo posters as Applegate, has a more Mediterranean look. It's the subtle change of turning the devil from A Martinez to Jay Mohr.
Meg Boyd takes Joe back at the end, no questions and this detail has troubeld some people. As the show went on, I thought about how I might update it. What if Mr. Applegate were a mid-level FBI bureaucrat and Joe himself worked for the bureau. Then his disappearance could be an assignment deep undercover. Give Meg some legitimate male temptation as well and it starts to resemble The Odyssey.
Instead of just print reporters, there would be television and radio reporters as well as bloggers. Instead of rumors of game fixing, it could be steroids. Maybe a blogger would be the one to dig into Joe's false past.
Today, Game is laughable. Maybe the modern manager's advice would reflect Casey Stangel's quote,"Being with a woman all night never hurt no professional baseball player. It's staying up all night looking for a woman that does him in." The new song should be,"Shoot Your Load and Send Her on the Road".