May 2006 Archives
Links were checked and verified as active only in the month the Eucalyptus entry was published. Links outside the silverscreentest domain may be inactive from this archive.
May 31 Permalink
Today is the birthday of Bill Leith and Dupee Shaw. Shady Bill Leith picthed two inning for the Senators on September 25, 1899. Shaw went 20-47 for the 1886-1889 Nats. He struck out 451 batters in 1884 for Detroit of the National League and Boston of the Union Association.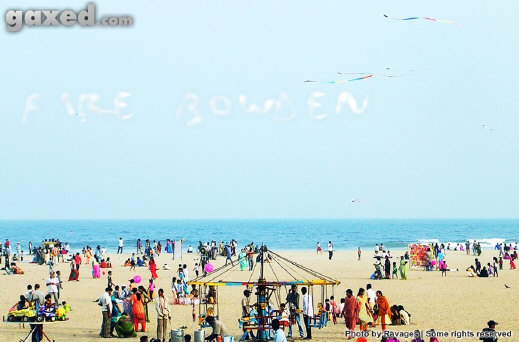 Permalink
Soriano's two-run shot helps Nationals avoid sweep to Phils. Hey, ¡Livan! is back! For a while, the only hits he allowed were the home runs. I'm a little worried about the hitting. Cory Lidle is not exactly Cy Young material.
Permalink
Actually saw the whole opera tonight. The DVD I made of the rehearsal and backstage preparation was shown in hallway. So many parents and grandparents liked, it will included in the DVD being produced by Northwood High School as a bonus feature.
Permalink
Watched the Bones episode "The Woman at the Airport". An Iron Age skeleton of the highest prestige has been brought into the Jeffersonian, but Booth pulls Brennan off for a sexier case involving a female body found near LAX.
Brennan immediately determines that the victim had a great deal of plastic surgery, so much so that she might not be able to identify her. This causes Temperance to rant on the barbarity of plastic surgery. The serial number on the victim's breast implants lead to the possible identification of a callgirl as the victim, but she went by several names.
The callgirl went to two different plastic surgeons, one played by Peter Elliott from CSI: Miami and another by Mayor Wilkins from Buffy the Vampire Slayer. Mayor Wilkins liked her and had her as a client as well. He patronized another callgirl who got to close, expecting him marry her and take her away from this. This other girl, Leslie, was the victim's roommate and killed her.
In the other plot, Goodman takes on the task of authenticating the Iron Age skeleton in Brennan's absence. Hodgins taunts him because Goodman has spent too much time in administration and has not done any real science lately. Goodman cannot authenticate the skeleton because it appears to a Pict far away from his native land.
May 30 Permalink
From Susan Wardle:
I was walking down the street the other night and I passed a woman talking on a mobile phone. I couldn't help but overhear her saying 'I'm standing right outside your house.'

She was standing outside a church. How do I get me one of those phones?
Permalink
Phillies 4, Nationals 2. Nats just couldn't get to Myers tonight. Armas wasn't at his best but he wasn't horrible. I thought Nick Johnson was heads-up enough to try to touch the plate when the umpire didn't make a call. Stanton induced a 5-2-3 double play to put out Tony's fire. Justin German of the Reds also induced a 5-2-3 double play on Aramis Ramirez of the Cubs. When I was zapping around the majors, I seemed to just catch the errors. Worst looking one was by Ian Kinsler, second baseman for the Rangers, who, with runners on first and second with two out, airmailed a throw past Michael Young, allowing a run to score. Brad Wilkerson also hit a grand slam in that game.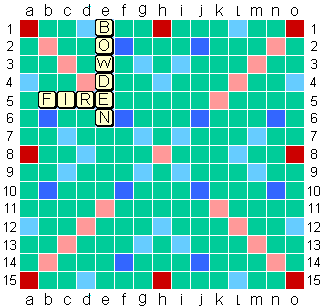 May 29 Permalink
I'm watching the Dodgers-Braves game with the Los Angeles feed. Charlie Steiner is talking about the guy catching Bonds' 715th home run standing in line to buy a hot dog. He also notes that Dave Flemming's microphone went out during the homer so the radio audience never heard the call. Then Steiner says that it was the "Ghost of Hank Aaron" at work.
I'm willing to grant Hammerin' Hank may have supernatural powers, but only dead people have ghosts. Unless you're Danny Phantom.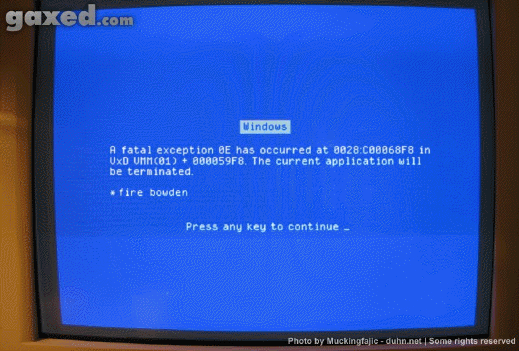 Permalink
Edited the footage I shot Thursday into a four minute video. I used Vivaldi's Guitar Concerto which works really well for background music.

Permalink
Phillies 11, Nationals 2. Everything went to hell in handbasket when Lieber and O'Connor left the game. Ramirez is challenging Eischen for quadruple digit ERA.

May 28 Permalink

After I left my motel, I went back to the Hunt Valley Inn to buy stuff from Joan Wendland's table. I talked to Bob Chase about meeting his son again. We talked a little Battlestar Galactica and Farscape.

Permalink
Nationals 10, Dodgers 4. Let me get this straight. The Nats put Jose Gullen on the DL and they bring up Mike Fracking Vento!?!?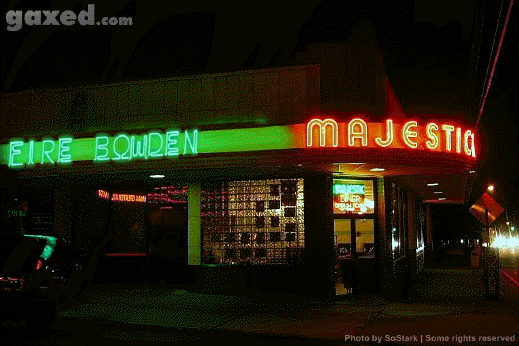 Suddenly Ramon Ortiz is turning into the pitcher Esteban Loaiza was last year. Nick Johnson hits two home runs and Zimmerman belts his eighth. If he doesn't get injured, Dutch will win a Gold Glove within three years.

Permalink
Bonds hits 715 and the guy who catches it is waiting in line for a hot dog. It's like the ghost of Babe Ruth was guiding it there.

I've been tracking this story down on the internet but still haven't been able to find it. When Lou Brock was about to break Ty Cobb's career stolen base record, he thought he heard a voice that didn't originate with the first baseman or umpire. He never elaborated what the voice said, but I always thought it might have been Ty Cobb himself using the N-word.

Permalink
Watched the CSI: Miami episode "One of Our Own". A bunch of Malo Noches are gunned down, but Antonio Riaz, the guy who ordered the hit on Marisol, is not one of them. As the police process the crime scene, a uniform named Jessop is killed by a hand grenade boobytrapped in a cabinet.

The guy who planted the grenade admits he was hired by Riaz. Horario and Eric ask Fiero, the guy who shot Marisol, who Riaz's enemies might have been and he fingers Rafik Ohmad, an Arab merchant. When the police find the gun used in the Malo Noche massacre, Ohmad admits to try to looking for Riaz, who had swindled him.

Now somewhere here, the lab check surveillance cameras from banks in the financial district and find Marisol talking to Riaz, who was supplying her with medical marijuana. Horatio makes a direct call to Riaz's cellphone and loses him. Why wasn't an undercover cop posing as a cancer patient sent in instead?

Riaz bought a shoulder mounted rocket launcher from Ohmad to shoot down a plane as it was landing at Miami International. Why? That's never explained. Horatio and Eric stop him, though he does incinerate the roof of a building. The FBI let Riaz go to face trial in Brazil in exchange for information regarding terrorist training camps in Afghanistan. Horatio tells Eric to pack for Brazil.

In the other plot, the FBI swoops down on the crime lab. Apparently, $12,000 is missing from last week's Malo Noche raid. Boa Vista admits to being the mole, but she gave little useful information. Prosecutor Monica West had framed the lab with the help of her Secret Service fiancé Peter Elliott. West is arrested when Elliott wears a wire.

Why does West think framing the lab will help her? If she thinks they're incompetent, she should be going to their superiors. She should be showing records of how their procedures hampered her prosecutions. West's stunt just proves she was insane to begin with.

I hope next season, every episode spends ten minutes following Horatio and Eric as they shoot their way through Brazil. It would have nothing to do with the CSI procedurals we're so familiar with, but it keeps Horatio out of the preposterous situations he gets into in Miami. Meanwhile, Calleigh or some other woman could head the Miami lab in Horatio's absence.

Permalink
Went on to the Cold Case episode "Start-Up". In 1998, a dotcom makes a killing in the IPO market. Six months later, the young Wharton MBA who headed it is dead of a heart attack in her competitive rowing boat.

The case is reopened when a laptop donated to a school turns up threatening emails to the victim Amy Lind. The prime suspects are her business partner Scott, their venture capitalist Clifton Coleman and Coleman's executive assistant Geraldine. The threatening e-mails were from a wife of one of Amy's employees who were both in Banglalore on the day of her death.

The company was tanking and Scott and Coleman were cashing in the decline by shorting the stock. Amy suspected there was insider trading and was calling the SEC. On Coleman's suggestion, Scott poisoned her drinking water with potassium chloride.

Amy is played by Sarah Morris, two days older than Sarah Michelle Gellar. Amy's sister Anna says her single-minded drive drove away men. While I understand that, Amy looked like a young red-haired version of Marg Helgenberger or Kim Basinger. I can't believe there weren't men willing to give her at least one date.

May 27 Permalink

Today is the birthday of Ed Crane. He went 1-7 with the 1886 Nats. He is the first recorded Major League pitcher to strike out four batters in an inning, on October 4, 1888 for the New York Giants.

Permalink
Dodgers 3, Nationals 1. Followed this game on Gameday. From the numbers, Shawn Hill looked to have pitched a great game. Stanton and Majewski gave up runs, but not a lot. If the Nats were aiming for the playoffs, I'd worry. Who was responsible for Zimmerman getting picked off second?

Permalink
I sat in on a gesture drawing panel run by Georgia Horesh before my trivia contest.

The preliminary game winners were world-famous media fan Martin Morse Wooster, Andy Love and Shareesa. Martin won everything. For the first time, I made like the NAC and ran off a computer, but I just used Wordperfect and Quattro.

Afterwards, I discovered the con had commandeered the entire 1950s diner for the con suite. While I talked to Joan Wendland about Blood & Cardstock. A longtime fan walked by and asked,"Why don't you ever age?" I said something about a portrait.

I saw David Vierling and his wife Amanda, who I hadn't met before. He told her about some elaborate prank I played way back in the distance past when I cleverly framed him for my deeds.

May 26 Permalink

I'm trying to make sense of Frank Robinson's tearful press conference yesterday. Why does LeCroy generate this much emotion instead of Schneider, Vidro, Livan or, heck, Church? Why didn't Frank cry for Toma Ohka? My gut feeling is that there is some stressor elsewhere in Robinson's life that we don't know about and probably shouldn't know about. It just happened to come out in such a public fashion. Either that or it's his latest motivational tactic.

Permalink
Had to go to Balticon alone because Whitlock and Miranda are still working on the opera. I checked out the room where I will be holding my trivia contest and sat in on a blog panel.

I'm staying at the Chase Suites because the Hunt Valley Inn was all booked up. It consists of a dozen different buldings, each containing eight units on two floors. My rooms has a fireplace, kitchen and internet access.

Permalink
Nationals 10, Dodgers 4. Listened to this in the room's AM radio as WTWP faded in and and out. ESPN kept playing Aybar getting thrown out at second by Soriano. Livan seems to be Livan again.

May 25 Permalink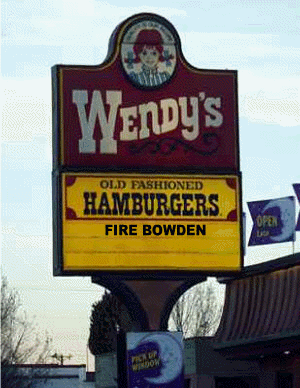 Today is the birthday of Travis Hughes. He beat Texas in his Nats debut last year. Travis is currently in New Orleans with a 4.34 ERA. This is also Joey Eischen's birthday. Would it be classless to release him on his birthday?

Permalink
Oswalt told the Houston Chronicle he got his cleat caught on the balk so it wasn't a brainfreeze.

Permalink
Astros run wild but Vidro's clout leads Nats to victory. I missed an hour of this game due to a meeting. In the early going, every time I turned around, there was more scoring. Zimmerman drives in two. Vidro hits a three-run homer.

Permalink
Went to the rehearsal for the opera, Miranda's class opera company is putting on. She is a set designer and a stagehand during the production. Whitlock works with the historians. Tonight that meant finishing everyone's biography.

I helped the historians by shooting video of as much as I could. The opera is called "Once Upon a Genius" about a Jimmy Neutron-type who is so lonely that he downloads his personality into the kids around him. He learns something about individuality. Some of actors portray the scientist's machine by dressing in robot costumes. The kids learned that because the costumes are made of paper, they are very easy to destroy. They are also very easy to repair. I got some great video of the costume designers fretting about all the destruction wrought.

I was asked to help publicity which meant the kids and parents preparing the program. The Word file of the program was too big to fit on a 3 1/2 inch floppy. One of the parents said,"If only we had a flash drive."

I said,"You mean like this?" removing my flash drive from its pendant. The program file was downloaded into my flash drive, then e-mailed as attachment to the committee. One of the parents asked what I did that I always carried a flash drive around with me. I replied that I just believed there might be a need for a flash drive tonight.

Permalink
Watched the Cold Case episode "Joseph". In March 2005, inside a drug treatment facility, Joseph, one of counselors, sees a patient, Corey, killing Orlando, another of the patients. Two months later, just before he is to testify against Corey, Joseph's face is blown off.

The treatment facility was funded by Ted and Jane Robinson. Ted is played by Sam Anderson, Holland Manners from Angel. Jane is played by Susan Walters, Meg Kramer from Point Pleasant. They established the facility because of the death of their own son from a drug overdose. Once again, Susan Walters is stereotyped as a mother who can't let go of the death of her teenaged child.

Lily goes to Joseph's family farmhouse to discover he is still alive. He is hiding from the murdered who actually killed his brother Wilder.

Jane Robinson was having an affair with Corey, but was seen by Orlando. That was Corey's motive for killing him. To silence Joseph, Ted shot through Joseph's apartment, not realizing Wilder was behind it. Lily may be starting a relationship with Joseph.

May 24 Permalink

Ryan Madson pitched seven innings of relief last night and lost. I wonder what the longest recent relief outing was.

The Yudites have been discussing John Niednagel, who will advise the Nats draft war room on brain imaging. Does anyone say during a major disagreement on draft day,"Gentlemen, there's no fighting in the war room." Certainly, personality is important when figuring out whether certain people respond to tough or encouraging approaches. However, I can't see how Niednagel can be more helpful on draft day than a really good background check.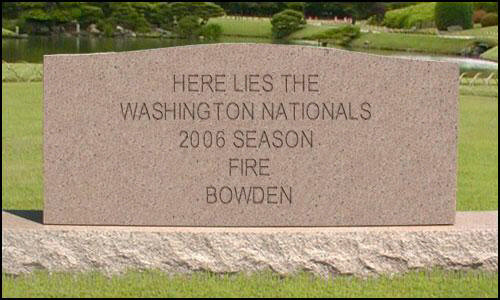 Permalink
Nationals 5, Astros 1. O'Connor pitched a good game. Only trouble was, Oswalt pitched a better one. Until the sixth inning. Damian Jackson doubled. No problem for Roy-Boy. LeCroy grounds out. Jackson can't advance. Marlon Anderson hits for O'Connor and advances Jackson to third with a ground out to second. Oswalt has Soriano 0-2. A slider in the dirt should do it. Then Oswalt gets brain freeze, stops in the middle of his windup and nonchalantly walks off the mound. Soriano is getting ready for the real pitch when Lopes and Frank start arguing Oswalt balked. Home plate umpire Larry Young calls a conference and Jackson is waved in with the tying run.

In the top of the eighth, Frank causes another ulcer by bringing in Joey Eischen and his miniscule 7.71 ERA rather than leaving in Santiago Ramirez and his sub-1 AAA ERA. Eischen gets Mike Lamb out and Majewski finishes the inning.

In the bottom of the eighth, Oswalt is finally on the bench. Garner relieves Wheeler with Lidge only after a runner on third and a man out. This was a high leverage situation from the beginning of the inning. No matter. Lidge has nothing tonight. He gives up three runs on three hits, a walk, and a wild pitch not even Reed Richards could have stopped.

With a four run lead, Chief comes in anyway. I saw Rauch warming up. What if Cordero is needed for tomorrow afternoon? I would have put in Rivera or Frodo until the tying run got to the plate.

In other news, the Lerners and Kasten met with the players, the front office staff and Jim Bowden and Frank Robinson. Jose Guillen left the game with a scratched cornea after rubbing it with a batting glove. Wiki Gonzalez left the game with a concussion after Preston Wilson plunked him on the backswing. Minor league second baseman Greg Thissen was suspended for 50 games for drug use.

The Lerners want to keep the huge parking garages out in center field in the new stadium. Now that we're stuck with them, make them an asset. Take the spaces closest to the field and make them prime tailgating spots. They can be the equivalent of the houses across the street from Wrigley Field. People can drink and barbeque and watch the game from there. Also, people can hang banners or K's from the outside wall.

May 23 Permalink

Today is the birthday of Al Bradley and Dummy Hoy. Bradley played center field on May 21, 1884 for the Union Association Nats. Hoy debuted with the Nats and was their center fielder in 1888 and 1889. Born William, he was the first deaf major leaguer. In 1902, while with the Reds, he batted against Luther "Dummy" Taylor, the only time a deaf pitcher faced a deaf hitter.

In 1901, Hoy, Taylor, George Leitner and William Deegan were four deaf major leaguers playing at the same time. Between Dick Sipek in 1945 and Silver Spring's own Curtis Pride in 1993, there were no deaf major leaguers. Why is that?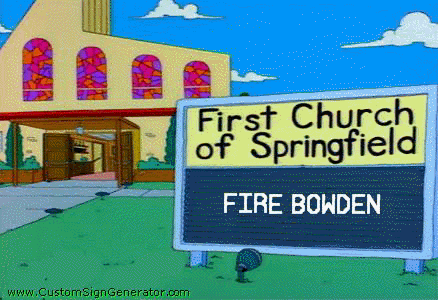 Permalink
Nats fans aren't the only ones worked up about Church's demotion. Matt Bruce is angry:
Not Very Many Roster Moves Give My Visceral Anger

But for the love of all that is pure and good, why is there a Major League franchise idiotic enough to demote its second-best hitter twice in the same season?

Free Ryan Church... again...
Christina Kahrl is more condescending:
The accusation is that Church is "confused" at the plate, but the only confusion should be over why he keeps getting jerked around by the organization, or why Bowden and manager Frank Robinson seem blind to his value as a hitter. Overreacting to every minor slump is the sort of micromanagement that will keep a club from ever developing anybody beyond the no-brainer prospects, like Ryan Zimmerman. The Nationals really shouldn't afford themselves the privilege of being this invasively dim.
It's not like Church is Babe Ruth, but he's undoubtedly one of the five best outfielders in the system. That should be the only criteria deciding whether he plays on the big club. Church is not a Hall of Famer, but there's no reason he couldn't be Brady Anderson or Jay Buhner - two solid players who were highly touted minor leaguers that became regulars at an advanced age.

Permalink
Chris rants about the inability to release Frodo and Eischen and dissing Schneider on the net.

Permalink
Watched the Doctor Who episode "Boom Town". The Doctor, Rose and Jack go to Cardiff to take advantage of an invisible multidimensional rift to refuel the Tardis. Meanwhile, Margaret of the Slitheen, who with her brothers had previously tried to take over Earth, is now mayor of Cardiff. She is building a nuclear power plant over the rift. The design of the plant is purposely faulty and Margaret eats anyone who gets close to that discovery.

Rose sees her old boyfriend Mickey. The four of them have lunch until the Doctor discovers Margaret is the mayor. They capture her and she explains she will use a ridiculously advanced technology called an extrapolator to surf her way off planet when the nuclear power plant explodes over thee rift. The Doctor can't let this happen so he will bring Margaret to her home planet where she faces execution.

Rose and Mickey discuss their relationship. The Doctor takes Margaret to dinner where she tries to kill him twice. Jack stays back at the Tardis where the extrapolator is being used to enhance the power intake.

Margaret had a plan B whereby the extrapolator would open up the rift entirely and accelerate her escape. The Doctor forces her to look inside the light of the living thing inside the Tardis. Margaret regresses to an egg which they will return to her home planet. Mickey is left behind on Earth.

Permalink
Guillen returns to Nats lineup, drives in go-ahead run. Sad to say, this is going to be one of the highlights of the year. Ortiz pitched his best game. Ward launched an upper deck shot. The game lasted only 2:08.

Permalink
Watched the Numb3rs episode "Hot Shot". Someone is killing woman with first a heavy dose of valium, followed a lethal injection of morphine. The killer is Chandler Yates, a 40-year-old trust fund surfer dude. His mother Charlotte, played by Olympia Dukakis, cut him off from her money when the killings began.

Chandler made a practice of luring young women to his beach house, heavily drugging them, then videotaped having his way with their pendejos. In his murders, he makes up the women in the same way his mother looked when she was a model in her youth.

In the other plot, Charlie and Alan gets visitations in their dreams from Margaret, Charlie's mother and Alan's wife. Charlie feels guilty about dragging his mother all the way to Princeton when he was a young teen, leaving Don and his father behind in Los Angeles. We still don't know if Amita will go to Harvard.

May 22 Permalink

I think the Nats home run celebration at RFK or the new stadium should be simple - a salvo of real fireworks, a video of the finale at Independence Day near the Washington Monument, and the refrain of "Stars and Stripes Forever". Doesn't hurt that this was also the home run celebration for Earl Weaver Baseball.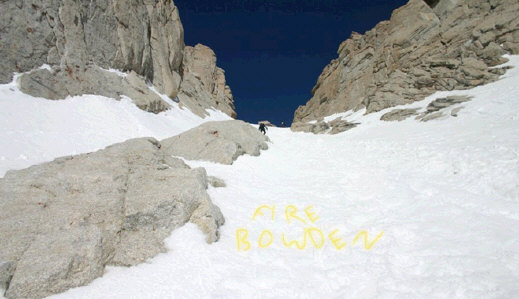 Permalink
Astros 10, Nationals 3. The good news is that Zimmerman made a Brooksesque stab of a Craig Biggio smash that was the #1 web gem. Damian Jackson found the wall behind the outfield fence though he also nearly crashed into Alfonso Soriano. If they both had to leave the game, maybe we'd see Marlon Anderson and Robert Fick in the outfield. Why wasn't Byrd playing center? Joey Eischen's ERA has dropped below 8. You know the bad news.

Permalink
Watched the CSI episode "Way to Go". A decapitated male body with a ridiculously narrow waist is found on the railroad track. The victim is Caleb Carson, descendant of Confederate general Caleb C.C. Carson. He was so true to his Civil War ancestor, he had a whalebone corset to cinch his waist in the fashion of the time.

Carson was at a re-creation of Gettysburg. I didn't know there were such lush forests so close to Las Vegas. Why did they re-enact in May rather than July? Most re-creationists I know like to do their battles around the anniversary. Anyway, Carson admonished a Union re-enactor for using a cellphone on the battlefield. He challenged the Union officer to a duel and actually succeeded in wounding him.

Carson's dresser Kimble had acted as his second and wrestled with his employer when he realized he was using a real weapon. Carson was shot in the struggle. Instead of calling the police, Kimble decapitated him and left on the tracks because his ancestor had died on train tracks trying to stop a Union locomotive.

In the other plot a guy is found death after eating a lot of cake, ingesting a multitude of drugs and having sex several times with a prostitute. Turns out he was pre-diabetic and just wanted to go out in style.

Brass recovers from his gunshot wound. His daughter Ellie is just hanging around hoping to get Brass' pension when he dies. Apparently, Grissom and Sidle have just spent the night together.

May 21 Permalink

Today is the birthday of Fred Dunlap. He played second base for the 1891 American Association Statesmen. He scored a then major league record 160 runs for the 1884 Union Association St. Louis Maroons. Some question whether the Union Association was really major league, but the Maroons certainly had major league quality players.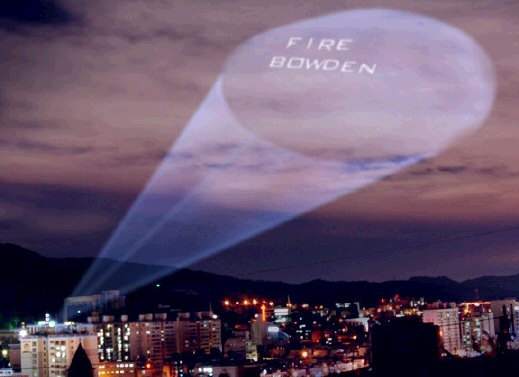 Permalink
I saw the incident between A.J. Pierzynski and Michael Barrett. I couldn't see any provocation at all by A.J. except his own nautral obnoxiousness. Barrett has to be suspended 10 games for his punch.

I wouldn't have put Billy Wagner in yesterday until the tying run got to the plate. Jeff Brantley acts as if it's an insult to bring a closer in anything other than a save situation. If I were Minaya, I'd try to move Wagner for prospects. Sanchez seems like he can do the job for much less.

The world is worried about Barbaro, but they didn't know his name three weeks ago. It's a shame that thoroughbreds are so inbred that a broken leg is so frequent and a life-threatening injury.

Permalink
Livan baffles O's for seven innings, ends seven-start drought. Saw this game with Adam Fine and Arthur Fleming. The DC Accidentals sang the national anthem and Robin Martin, a gentleman representing Miller Lite, threw out the first pitch.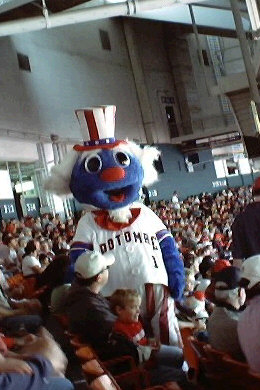 Uncle Slam was there because the Potomac Nationals played the second half of the doubleheader. The Orioles Bird was also there.

Escobar dropped a pop fly hit by Chen. Markakis tried to score from first, but was gunned down at the plate. LeCroy stood in the way of Corey Patterson as he steamed towards a double. The umpire granted him second base.

The last two games were a positive sign for the pitching staff, given that the Orioles are a pretty good hitting team.

Permalink
Watched the Bones episode "The Woman in Limbo". One of the skeletons in the Jeffersonian's vault turns out to be Brennan's mother Christine. Her body was dumped in Pennsylvania in 1998.

Brennan discovers her parents were actually Max and Ruth Keenan, crafty bank robbers who got involved with a strongarm gang. In 1978, they changed their identities to Frank and Christine Brennan. Their children Kyle and Joy became Russ and Temperance.

Turns out Brennan's parents disappeared because they saw Vince McVicar in the neighborhood, the hitman for the strongarm gang. The parents went away to draw attention from their children. McVicar caught up to Christine and killed her with a device ordinarily used to kill pigs. McVicar is arrested and the episode ends with Brennan's father leaving a message on her answering machine not to look for him.

Permalink
Went on to the CSI:NY episode "Charge of this Post". Taylor, Flack and Monroe investigate the death of a security guard. Mac and Don explore the building and find a bomb. They clear the building and Lindsay clears the street. When the bomb explodes, Taylor and Flack are trapped inside with about a dozen others.

When Mac comes to, he has to perform emergency surgery on Don to stem arterial bleeding. Taylor gets a flashback to the bombing of the Marine barracks in Lebanon. This bomb was triggered by a cell phone that the local DHS director called to answer an emergency page.

Mac is called and taunted several times by the bomber who insists he is merely demonstrating how unprepared DHS is. A mispoken word reveals the bomber to be Lessing, a DHS employee who get rejected by the Marines several times. A SWAT team chases Lessing to a theater where he holds a rifle to his superior. Taylor disarms him with Marine terminology.

Supposedly, Lessing got some secret DHS codes when a laptop was stolen. I don't know why he didn't just steal the codes without the laptop being found stolen.

Remember: the purpose of a terrorist is to instill fear among the civilian populace. No one necessarily has to be killed to achieve that end.

May 20 Permalink

Church sent down; Escobar to join Nats. As if you needed any more evidence of Bowden's incompetence. Right after a night when the Nats can manage only one run, they send down the player with the 5th best on-base percentage, 8th most run scored, and the best defensive outfielder. Nats can't score? Must be Church's fault. While the Natmosphere thinks of him as the Sacred Cow, Bowden and Robinson consider him the scapegoat. At least since he's being sent to Harrisburg, this demotion is even more temporary than the trip to New Orleans.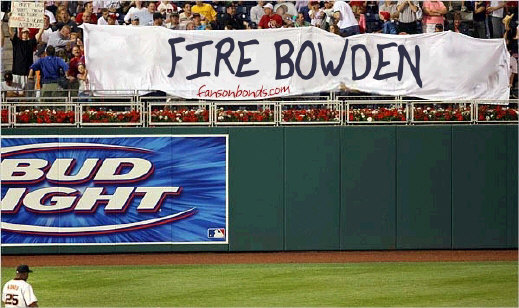 Permalink
Watched CSI:NY episode "Heroes". A body burned inside a stolen car turns out to be Aiden. Mac and Stella go into her apartment to find she's been investigating D.J. Pratt on her own. He's a rapist and murderer she'd been obsessed with. As a matter of fact, Aiden lost her job considering tampering with evidence. Pratt is captured when bite marks on him and on the armrest of the car are consistent with her teeth.

In the other plot, a Marine corporal is found stabbed to death in Central Park. He saw a married couple arguing and the husband beating up his wife. When the Marine incapacited the husband, the wife thought he killed him and stabbed the Marine.

Permalink
Went on to the CSI episode "Bang Bang". Housewife Janice Cutler is found dead in her home. The police go to her husband's workplace, a travel agency, and find two of his co-workers dead. The husband, Willy is there, grazed by a bullet.

A cabdriver drove around a fellow named Sammy who he took from a location near the Cutler home and later to the office park of the travel agency. Sammy was Willy's older brother who just got out of prison a few months ago. The police believe Sammy did all the shootings and Willy is just protecting him.

At the Lucky Dragon casino, Willy shoots a pit boss and takes a hostage in a hotel room. Brass goes in alone with the SWAT team in the hall. Grissom passes on to Jim that Sammy got killed several months before in a Mexican car accident. Willy has been committing the murders all along. He shoots Brass and SWAT shoots Willy as the episode ends.

Permalink
Finished up with the Numb3rs episode "Undercurrents". Four Chinese girls and a Chinese-American wash up on shore. The Chinese-American was a reporter infilitrating the sex trade.

One of the girls had the bird flu. They were dumped from a container ship. A guilt-ridden Filipino crewman identify the ship with the girls on it. With his help and Charlie's math, the FBI find the warehouse where the girls are being kept.

In other news, Amita has been offered a position at Harvard. Her relationship with Charlie hangs in the balance.

Permalink
Nationals 8, Orioles 3. The game turned in the 5th on Fick's walk and Soriano's homer. In the 6th, Zimmerman scored from third on an errant pick-off attempt by Ramon Hernandez. Soriano even walked in a run with the bases loaded.

May 19 Permalink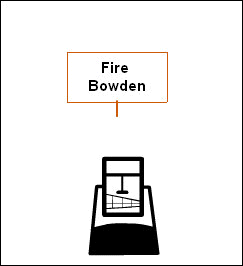 Today is the birthday of Pop Williams. He went 0-2 for the 1898 Senators.

Permalink
This is why I never ask for directions. Especially in Baltimore.

Permalink
Orioles 5, Nationals 1. Pretty lousy night between the hitters and the relievers. Too bad O'Connor got no support.

Permalink
Watched the Criminal Minds episode "The Fisher King: Part 1". While the BAU goes on a two-week vacation, an unsub keeps a young woman in his huge mansion. He hacks into Garcia's computer, enabling him to find out where the BAU members are on vacation.

Greenaway and Morgan are vacationing as friends in Jamaica. A man is found headless with his blood leading to Elle. She is arrested, but released to Hotchner when the coroner determines he was killed before Greenaway ever arrived in Jamaica. The victim's head is mailed to Gideon at his cabin.

Clues lead to a disk where the unsub shows his imprisoned woman that he wants the unit to rescue. He also stipulates that only the characters with opening credits, plus Garcia, can investigate. No one else can be brought in.

Gideon tells Jareau to ask the public for help in identifying a man who brought a package to Hotchner's wife Haley. This angers the unsub who apparently shoots Greenaway in her home as the episode ends.

The unsub hacked into Garcia's personal laptop because it was unsecure, but connected by wireless to the FBI network. I don't think there's any way there would be a wireless network within the Quantico compound. There should be enough wiring for someone to bring a secure Bureau laptop into any room and connect it to the network.

When Hotchner sends Greenaway home to sleep, didn't he realize she might be in danger from the unsub? There ought to be a couch or some other place for someone to sleep while working overnight. But for both these points, we have to remember that this show exists in another universe that is only vaguely connected to our reality.

May 18 Permalink

Today is the birthday of Tim O'Rourke. He played seven games at short and second for the 1894 Senators.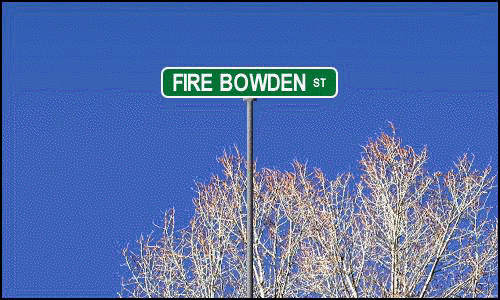 Permalink
Let's get this straight. This weekend series is the Battle of the Beltways - plural. Even if the Washington one is more famous, it's not just being played here. Otherwise every game played in Washington is a Battle of the Beltway - singular. So here is the Eucalyptus Battle of the Beltways logo. It may not be very artistic, but at least I can count.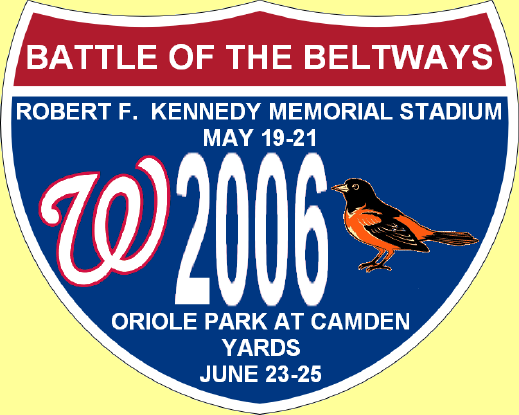 Permalink
Cubs' Wood gets roughed up by Nationals in first game back. I took a peek at Gameday every twenty minutes or so, amazed at the home runs pouring off the monitor. There's talent on both sides here. If only they'd stop doing stupid things like bunting with the tying run on third. By talent, I mean mediocrity, better than total suckitude, but with no hope for the playoffs.

Jeff Brantley made some utterly hallucinogenic defense of Kerry Wood as if ESPN needs the return of KKKKKKKKKKKKKKKKKKKKerry Wood in order to bolster ratings. Two points need to be made to bring Brantley to reality. First of all, Wood gave up three homers to a team that had been held scoreless for 22 innings. Secondly, he lost to Ramon ERA 6.15 Diogenes Ortiz. More outings like this and they'll burn Wood in effigy on Sheffield Avenue.

May 17 Permalink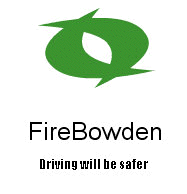 Today is the birthday of Wiki Gonzalez and Sam King. Wiki has a wiki named for him. He had the only hit in a combined shutout by Curt Schilling and Randy Johnson in 2001. King played first base for the 1884 American Association Nats.

Permalink
This week's self-serving piece. He says pitching is the main reason for the decline.
Win Shares
Percentage of Games Played
Year
Batting
Pitching
Fielding
Batting
Pitching
Fielding
2006
22
11
6
57%
29%
16%
2005
106
92
45
65%
57%
28%
For a team with a 1.000 winning percentage, the last three columns should add up to 300%. This way we can compare Win Shares between the two years before a full season is completed. The drop has been in all three aspects of the game, but pitching has fallen off more precipitously than hitting or fielding.
Permalink
Watched the Bones episode "The Soldier on the Grave". Devon Marshall, an Iraqi war veteran and protester is found burned to death on the grave of comrade Charlie Kent. Kent was a white college basketball star in the mold of J.J. Redick or Adam Morrison.
The incident leading to his death was a raid on a house with three insurgents inside. In the official report, the insurgents started firing and Lefferts, a 45-year-old lawyer back home, was found trying to revive Kent's dead body.
Bones conducts an investigation that reveals Kent was killed by Lefferts' friendly fire. Even more seriously, the insurgents were just a family at dinner. Kent had mistakenly thought he'd seen a weapon. The captain who engineered the cover-up is arrested. Lefferts commits suicide. A medic at the scene in Iraq was the one who killed Marshall to keep the cover-up in place.
We learn that Booth had a gambling problem. He also carries the scar of having killed a genocidal Serb general in Kosovo at the general's son's 7th birthday party.
Permalink
Four Cubs pitchers team up for one-hit shutout of Nationals. Soriano joins the ranks of having broken up a no-hitter. The Nats have the same number of strikeouts as the Rangers - 264, with the Nats playing one more game. Even with the last two games, the Nats still have an on-base percentage 21 points higher than the Cubs.
May 16 Permalink
Watched the Doctor Who episode "The Doctor Dances". The Doctor holds off the advancing mass of gas-masked zombies by telling them to go to their room. Rose, Jack and the Doctor make their way to the Chula ambulance ship that Jack deliberately crashed in London to lure time agents.
Nancy is captured by the father of the house she snuck into during the air raid. She knows, however, that he's been sleeping with the butcher. Obviously threatening to blackmail him, she leaves with wirecutters that she uses to break into the crash site that killed her brother.
The Doctor explains that the nanomachines, here called nanogenes, from the Chula ambulance ship crashed on young Jamie. The nanogenes thought the injured state of Jamie in a gask mask was the correct healed form for humans. That's why they were transforming humans into a version of Jamie, complete with the same injuries and gas mask.
The boy and all the other infected people keep asking for their Mummy. The Doctor realizes that Nancy is probably 21 and actually Jamie's mother. As she takes Jamie in her arms, the nanogenes surrounded them and realize that Nancy is the correct template. The nanogenes cure Jamie and all the infected people. A woman who had lost a leg discovers she has both of them back.
Jack takes off into a space with a German bomb, but he appears unable to escape until the Doctor and Rose take him in the Tardis. I think the title is supposed to be a metaphor for his ability to laugh and enjoy life. The Doctor seems to enjoy the more active beat of "In the Mood" to the slow "Moonlight Serenade".
Permalink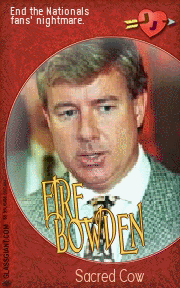 Today is the birthday of Alex Voss. He went 5-14 for the 1884 Union Association Nats.
Permalink
DM made an excellent observation about Nick Johnson and Adam LaRoche:
The neat thing about the Johnson play is that it is a good example of "mental" hustle. He started out of the box nonchalantly, and then turned it on. If he had hustled out of the box like Pete Rose or something, I bet LaRoche sees that and is more on his toes and makes the play easily. But LaRoche was lulled into his casual attitude in part by Johnson's initial reaction, then turned his back on him, which allowed Johnson to hustle and beat the play.

It's a great example of how baseball typically does not reward unmitigated hustle at every moment, but rewards hustle that is observant and reactive to the situation. The key is to be prepared for every possible occurrence, and spot when an opportunity might happen.
Permalink
Watched the How I Met Your Mother episode "Milk". The matchmaking agency has found the perfect girl for Ted but, because he's still stuck on Robin, he doesn't go on the date. Lily goes on an interview for a painting fellowship that she doesn't tell Marshall about.
Permalink
Went on to the CSI: Miami episode "Shock". There's a feud between heiress Nikki Beck and her rival socialite April Goodwin. It's meant to represent a certain talentless skank who shares her name with a Texas town and a head in South Carolina. Unlike their real-life model, I'll admit the two actresses in this episode are actually pretty. After two minutes of this garbage I screamed at the television,"Kill somebody already!"
Finally, Nikki does get killed - with a tanning lamp thrown into the tub while she's bathing. The murder weapon was tossed in by her personal assistant.
The other plot involved the fact that Nikki was found with a meth derivative in her mouth that was created by a college professor. One methlab is raided and all the workers happen to be gorgeous, young Salvadoran women. One of the women is looking for her sister. The sister was working for another guy running a methlab, but he sold her to the college professor.
Finally, the episode ends with Horatio about to marry Marisol. The POV switches to a riflescope with Horatio in the crosshairs. Whitlock and I were begging for the guy to pull the trigger. Unfortunately, the upcoming scenes show the gunman wounding Marisol instead.
Afterwards, Whitlock and I had a discussion about the show. Why is the Miami show so full of self-righteous prigs? Horatio Caine is a despicable, unlikable character being passed off as a hero by a clueless, twisted set of values.
Honestly, I wouldn't watch the show if Whitlock didn't like it. She still watches for the CSI procedural process. At some level, we both enjoy sharing the rant. Do I hate Horatio more than Jim Bowden? No. Because I can always decide to turn off the show and be free of him forever. With JimBow, I need help from the Lerners and Stan Kasten.
Permalink
Zambrano Shuts Down Nationals, Jones Avoids Accident. With the mistakes on both sides, it's hard to say the Nats could have won this game. We remember better the Nats errors so I'll list the Cubs runners erased on the basepaths:
In the fourth inning, Jacque Jones gets doubled off second base before Aramis Ramirez can score on a sacrifice fly.
In the fifth inning, Todd Walker gets doubled off first after Michael Barrett's liner to Livan Hernandez.
In the sixith inning, Carlos Zambrano's bunt fails to move Ronny Cedeno along who gets forced out at second.
Cub fans got angry at Jones' baserunning blunder as a drunk woman threw a baseball out of the stands at him. Joey Eischen's ERA has dropped below 10 again.
May 15 Permalink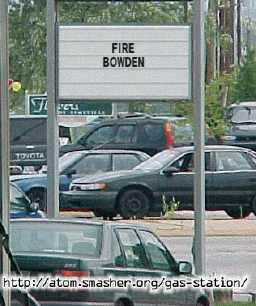 Here are the ten active major leaguers who have played at least 15 exclusive and consecutive pro seasons with their original organization: Garret Anderson, Craig Biggio, Derek Jeter, Mike Lieberthal, Jorge Posada, Mariano Rivera, Tim Salmon, Mike Sweeney, Jose Vidro and Bernie Williams.
Permalink
Watched the Cold Case episode "The River". A young surgeon is shot to death with his shoes stolen in 1984. A homeless black man was imprisoned for the murder but today, a former hooker says she saw a white man with a baseball cap arguing with the victim that night just before the shooting.
The surgeon had a gambling problem. The suspects include his jealous colleague, his wife and his son.
The son had been accepted at Cornell but, because of the gambling problem, his parents couldn't afford it and he spent his first year at community college. Later, the father's insurance money paid for Cornell. The mother was a professor at Drexel. Couldn't the son have started at Drexel?
The killer was a gambling cohort. The surgeon paid off his insurance policy premium and asked his friend to shoot him so that there'd be something left for his family.
In a sub-plot, Valens beats up a potential child molester who is hanging around a playground.
May 14 Permalink
Miranda was sick and Whitlock felt like she was coming down with something. So we ended up missing a get-together at my parent's house. We watched television instead.
Permalink
Watched the Everybody Hates Chris episode "Everybody Hates Corleone". Chris has had enough of getting beaten up at Corleone Junior High. He convinces Rochelle to transfer him to Lamont Sanford in his neighborhood. However, after getting beaten up while walking by Sanford, Chris realizes he was going to get beaten up anywhere. He decides to stay at Corleone where at least he has a friend in Greg.
In the other plot, Julius gets a job at the fish market that pays so well, he can afford to hold only one job. However, the smell he brings home is so bad, he's forced to quit.
Permalink
Went on to the Numb3rs episode "Dark Matter". A standard Columbine-shooting results in eight dead and twenty injured. One of the gunmen is actually killed by his accomplice who escapes. The second gunmen is killed by the FBI when he wields a gun at a game arcade.
Charlie uses his math to determine that there was third gunman. It turned out to be Karen, a reporter for the school newspaper who was right next to cheerleader Becky when she was shot. Karen had reported on a steroid scandal that turned up no charges, but resulted in the loss of scholarships for several athletes. Becky invited Karen to a party where she was raped by those athletes who later ended up dead in the rampage. One rapist who did survive had his act photographed on the camera phone of one of the shooting victims.
Permalink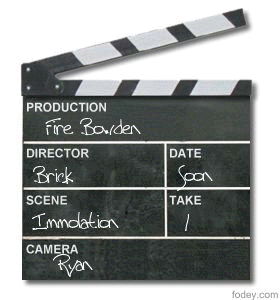 Armas, Soriano fuel Nationals' rout of Braves. I don't know why Adam LaRoche is taking so much of the heat for this loss. Granted, it was a serious mental mistake, but I see worse at least once a week. They're crucifying LaRoche for this. It's not like he took steroids.
Permalink
Watched the How I Met Your Mother episode "Nothing Good Happens After 2 AM". Ted goes to Robin's apartment at her invitation after 2 AM. Along the way he's haunted by Victoria. Ted lies to Robin that he and Victoria broke up. Eventually Victoria calls and Robin answers. Ted does break up with Victoria and manages to hurt both of them.
In the other plot, Barney promises a legendary night to Lily and Marshall that ends with Lily kicking Korean Elvis in the crotch. Alexis Denisof guest stars as Robin's co-anchor.
Permalink
Finished off with the CSI: Miami episode "Free Fall". Even though this is six episodes after Fade Out, it is supposed to take place just three days later. Mariano and Garcia Vargas are shot in the Delgado Hotel, which is set to be renovated by notorious drug kingpin Nicolas Suero. Both bodies are found by a couple of teen scavengers three days later and Mariano is still alive.
It's best to explain this one linearly. Jason Adams, a manager at the Miami-Dade bank, was laundering money for the Suero syndicate. The volume of money had started to attract the attention of the Feds so he asked Suero to have the money removed. So while, the Vargases are removing the cash, they leave the door of their van wide open for Leo and Sienna, the crazy Bonnie and Clyde couple from "Fade Out", to walk along and take some. Leo and Sienna jump into a convenient Corvette with the keys in the ignition. The owner left it to be stolen because he could no longer afford the payments on it. He figured he could collect money on the insurance.
When the cash delivered to Suero falls short by about a million, Adams figures the Vargases took it and killed them in the Delgado to frame Suero. However, Leo and Sienna took the money and hid most of it in the door panels of the car. I have no idea when they expected to recover the cash from a car they stole. Adams takes a potshot at them as they stand on the balcony of a hotel waiting to do a live local news report.
Leo and Sienna rob a convenience store. They steal a BMW and leave a Cadillac in its place that belonged to Suero. In the ensuing chase, they are trapped on a bridge by police. Leo and Sienna get out and jump into the water to their deaths. Wolfe opens the trunk of the BMW to find the dead body of Suero.
Didn't make sense to me either.
May 13 Permalink
Taped a couple of episodes of Silver Screen Test. These were probably the sharpest bunch of six contestants I've ever had in a single day of taping. Thanks to my crew of John Buckley, Michael Camillo, Yen-Ming Chen, Andrea Lamphier, Nancy Poole, Ally Potter and Dick Terrill.
Permalink
Watched CSI:NY episode "Super Men". A guy in a superhero costume in found dead in an alley. Earlier in the evening, he stopped junkie Carter England from stabbing a man at an ATM. Nearby, there's a phone booth with clothes and glasses. Fragments of glass inside the clothes contain traces of krypton.
The dead man is Clark Kranen, an institutionalized mental patient. As a four-year-old child, he put on a superhero costume, then fell out of the apartment window suffering a serious brain injury. His ten-year-old brother Steve was supposed to watch Clark. The incident eventually led to their mother's death from excessive drinking. Steve is homeless which doesn't explain who is paying for Clark's medical bills.
Clark regularly snuck out from the hospital to fight crimes. He broke the flourescent lamps in his room to hide his escape, which explains where the krypton came from. Clark suffered injuries including gunshot and knife wounds that he stitched up himself.
The night of his death, he chased Carter England to an alley where he was buying a forged prescription from Vern Dox, and orderly at the mental hospital. When Clark confronted Dox, the orderly delivered a karate blow to his head. That ordinarily wouldn't have killed anybody, but Clark's brain was already damaged from the childhood fall.
In the other plot, newly-minted first-round NFL draft pick Tyrell Mann is found dead in his hotel room from a stab wound to the jugular from a gun used to pump up footballs. The bubble of air caused an embolism.
In high school, Mann had an auto accident that killed his girlfriend Elaine but only damaged his knees. Tyrell was charged with leaving the scene of an accident and sentenced to probation and community service. Elaine's father Maurice came to New York to congratulate Tyrell, but the young man angrily didn't want to be reminded of the incident. In a rage, Elaine's father killed himn with the air pump.
Permalink
Went on to the CSI episode "Poppin Tags". Three members of the street crew for rapper Hi-Def are shot dead as they are putting up posters of rival rapper Dollar, posed on all-fours on a bed in a bikini. It was a drive-by and the shooter was Morris Calvin, a diehard Dollar fan. He was caught when one of his victims stabbed him with a staple gun, giving Morris tetanus.
The compromising picture of Dollar, entitled "Dudes Gone Nutz" was from a frame of a video parodying the "Chicks Gone Nutz" series that Dollar participated in. A college age girl named Tisha Jannett had taken $500 to appear in a "Chicks Gone Nutz" video. Her father found out about it and cut her face, chest and stomach with his keys. Her brother Dante decided to blame Dollar and joined his street crew to get closer to him. Dante forced Dollar into the bikini at gunpoint and shot the video.
Permalink
So it was the ninth inning when I tuned into the Nationals-Braves game. I don't think Cordero is ineffective. He didn't walk anybody. I think the Braves have just figured him out. So I say turn the Chief into a mop-up man against the Braves. I don't want the other teams to figure him out.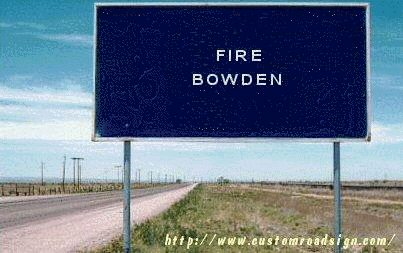 May 12 Permalink
Watched the Doctor Who episode "The Empty Child". The Tardis follows an alien vessel to 1941 London. Rose runs off and ends up with Captain Jack Harkness, a dashing bisexual American pilot who's really a freelance timeraider. The Doctor discovers the alien craft has created zombies of people, transforming them into the brother of a tweener named Nancy. The boy was killed when the alien craft crashed. People who touched him got the identical injuries and a gas mask on their face.
This episode was all exposition, like the first part of the old multi-part Doctor Whos. It ends on a cliffhanger with the infected people surrounding the Doctor, Rose and Jack.
This episode relies on the tried and true device of the companion wandering off for no apparent reason. At least the Doctor sighs about how they keep doing that. Jack is belivably American with a Glaswegian actor who grew up in Joliet playing him. He tells Rose to turn off her cellphone, using the American term, while she continues to call it a mobile. Of course, what use is cellphone in 1941 London or in most times and places she travels? So why does Rose leave hers on? Who does she expect to call?
Permalink
Today is the birthday of Ed Buckingham. His entire career consisted of pitching three inings on August 30, 1895 for the Senators. Also making his only major league appearance that day was shortstop Phil Wisner. He won't appear as any of the birthday boys because all that's known is that he was born in July 1869.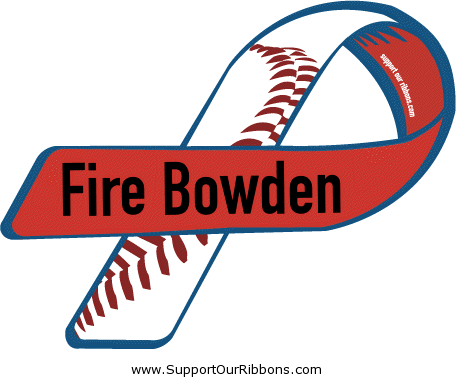 Permalink
Sister Daedalus, the polyfanous Reds/Nats admirer says this about the comeback last night:
Why Marty Brennaman is the best announcer in baseball: he just said, "their general manager, who was whooping and hollering behind the dugout like a 12 year old child, has to go home with his tail between his legs."
Tom Boswell sent on an e-mail column that sent waves through the Natmosphere with this sentence regarding Soriano,"And he hasn't butchered even one simple play." Harper will set you straight.
So when Boz entered the chat room, there was commentary on the order of Mystery Science Theater 3000 from the Yudites.
He did a quick backpedal on Soriano's defense.
However, he's missed several balls that a smooth "average" left fielder would have caught. He's definitely below average. The questions is "how much" below average.
Then showed massive delusion by saying:
Soriano haters are baseball know-nothings. Hate the trade, and the forced move to the outfield, if you want, but don't hate them player. As I wrote, he hasn't missed even one SIMPLE play yet. He's already making the routine plays. Right now, he's better than Frank Howard, Greg Luzinski and countless other slugging leftfielders over the years. And none of them stole 30 bases a year. Anybody who thinks Soriano isn't improving isn't watching. And anybody who thinks that Soriano, with comparable improvement over the rest of the season, won't be an adequate LFer is almost certainly wrong. Now WILL he CONTINUE to improve. We'll see. I bet he will.
I'd say anbody who says Soriano is better than Howard and Luzinski isn't watching Soriano while insulting Hondo and the Bull.
| | | |
| --- | --- | --- |
| | OBP | SLG |
| Luzinski | .363 | .478 |
| Howard | .352 | .499 |
| Soriano | .322 | .501 |
Cameron's response was:
Are the "baseball know-nothings" who question your praise of Soriano's defense (which is an adventure, EVEN ON ROUTINE PLAYS) the same "baseball know-nothings" who questioned your contention that people would be cheering for Cristian Guzman by July of last year?

It's not nice to insult your audience, Tom.
David calls it a "basballier than thou attitude".
With Matsui's injury, Yankee fans want Soriano back. Brian will consider Phillip Hughes, J.B. Cox, C.J. Henry and Jose Tabata in return.
With regard to Daniel Cabrera, Boz says:
There are players you CANNOT give up on. Cabrera is one of them. He has J.R. Richard's body --and potential. How long do you wait for him? One day less than "forever."
Is Boswell predicting a stroke for Cabrera?
Lest this post become an exclusive Bozbashfest, here's something clever he said:
MLB will vote on the Lerner's next week. (It's a small dunk of course.) So you'll see Lerner-leerner-Kasten input much sooner than next month, especially in fan-friendly areas like the one you mention. There are a LOT of fences to be mended. This is actually a plus for the new owners. If they do a decent job of reconnecting with their fan base --and expanding it-- it will FEEL like they did a good job. And if they do a good job --after all the grief Nats fans have put up with-- it may feel like a VERY good job.

MLB has managed to "set the bar" so low that it is actually in a hole UNDER GROUND.
He's also added the terms "small dunk" and "sudden dead" to lexicon.
Permalink
Put up the set for Silver Screen Test. Thanks to Jimmy Albert, John Buckley and Michael Camillo.
Permalink
Smoltz's four-hitter helps Braves walk over Nationals. I heard McCan''s single over the radio and saw the Braves celebration after the final out. I'm surprised the Nats even got two runs. Bergmann and Frodo pitched 1 2/3 innings of scoreless relief.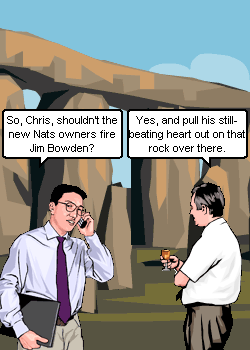 May 11 Permalink
Many writers in the mainstream baseball media advocate both a salary cap and a salary floor for each team. The stathead response is that a minimum payroll would only encourage struggling teams to overspend on "proven veterans" that return very little in performance. Still, with the Florida Marlins receving $16 million more in revenue sharing than its payroll, teams like the Yankees don't want their welfare payments just going into a new Van Gogh for Jeffrey Loria. So I suggest that if revenue sharing payments are not used to pay major league salaries, they should be earmarked for these purposes, rather than just enriching the owner:
Draft bonuses. Probably won't be a popular idea with the owners. I can't see the Marlins spenting $16 million on their draft picks. Still, if a team claims to be investing in their future, this would be a clear act of doing just that.
Minor league players. If a team won't spend on quality, then spend on quantity. Assuming a $5,000 annual salary, $16 million can finance 128 full-season teams with 25-man rosters.
As the District government forced itself into the ownership sweepstakes for the Nats, it was frequently pointed out that the number of African-American ballplayers is declining. Part of the reason is that the NCAA does not offer full scholarships in baseball the way it does for football and basketball. If $150,000 were spent on a combined scholarship trust and salary for each player, $16 million could lure 106 athletes with huge raw talent away from basketball and football towards baseball.
Across the board ticket reduction. Sometimes your front office is run by morons who couldn't find a good free agent or draft prospect to save their souls. Just give the money back to the fans. If you're resigned to serving them crap, at least charge them less for it.
Permalink
Griffey returns in dramatic fashion with game-winning blast in 11th. If this game had ended in the 9th with a 1-0 loss, I'd feel pretty good. Zach Day pitched better than we could have expected. Majewski may have gotten his groove back. The hitting just ran into a buzzsaw called Bronson Arroyo.
The Nats were in this game. Frank could one day, manage better. How many appearances is a pitcher with a 10+ ERA allowed? The answer is 32. Eddie Oropesa pitched that many games for the 2002 Diamondbacks with a 10.30 ERA. If Eischen's season were to end today, he would be tied for 14th in most number of appearances in one season by a pitcher with an ERA over 10.
May 10 Permalink
This week's Examiner whoppers from Jim Bowden:
In our situation, you never want to make a trade just to make a trade or just to shake things up.
Bowden's done nothing but make transactions for the sake of making transactions. This is about equivalent to George W. Bush saying,"Don't invade a country and let it deteriorate into a civil war" or Bill Clinton saying,"Don't get a blowjob from an intern."
In the past, I have never been afraid to trade proven major league talent for unproven minor league talent that can help your organization in the long run.
That past hasn't included his tenure with the Washington Nationals. Except for the Castilla-Lawrence deal, Bowden has consistently traded away younger players in return for older players.

Permalink
Basil may have a bead on who Bud really wants to own the Braves.
Permalink
Watched the Criminal Minds episode "Machismo". In Mexico, a young man has a fight with his family. Later his mother is brutally stabbed by someone she knows.
The BAU is called by Captain Navarro, the local sheriff, who believes there is a serial killer at work who targets elderly women. However, the attorney general wants the FBI to rule out a serial killer. The prime suspect is the son we saw before, but he is a homosexual and these killings seem like they were perforemed by a heterosexual male.
A woman's drink at the crime scene and a witness who saw a large woman, a social worker, enter the house, suggest the unsub may be a man in women's clothing. A quick DNA test sent back to the FBI finds male DNA in the drinking glass. But when the BAU tells the police they are looking for a man in women's clothing, the cops just haul in every drag queen in town.
The BAU think the unsub may have been a rapist before he started killing. Elle interviews Milagros Villanueva, a woman attacked just before the murders started. She saw he was wearing a dress, laughed at him and he ran away. Milagros brings other women raped by the same man into the police station.
Several of the rape victims worked at the same textile factory, owned by a very strong-willed woman. After the BAU tell her the kind of man they are looking for, she fingers Pablo Vargas. At Pablo's home, the police only find his mother's dressed corpse in a classic Norman Bates moment.
The BAU try to figure out who Pablo's next target will be. They've been pretty much asleep at the wheel because it takes them this long to figure out the murder victims were mothers of the rape victims. The next target will be Milagros' mother Nina. By the time the authorities get there, the other rape victims have dismembered Pablo - not removed his limbs, just his member. The attorney general says not to press charges against the women.
The opening scene shows Hotch leaving his baby, his wife and his sister-in-law back home as he flies off to Mexico. In the real world, he could have stayed in touch by cellphone and just come into the office during the week. I can't figure out his special skills. His one-line identifier is "The Bureaucrat". Then you have to remember this show works in a universe different from ours.
Permalink
Reds 9, Nationals 6. Bob Carpenter couldn't figure out why Frank stayed so long with Stanton. Obviously, he has no more confidence in Majewski, the 26-year-old, or Frodo, the 33-year-old, as opposed to Stanton, the 38-year-old.
Frank is generally considered an old school manager. Old school managers supposedly do better with younger players who don't know better and who are more easily molded than veterans who've been around the block and won't take BS. Frank has a preference for the veterans. Isn't he setting himself up to be undermined by players with the age and credibility to make his life more difficult somewhere down the road?
May 9 Permalink
Today is the birthday of Gus Krock and Walter Prince. Krock went 2-4 for the 1889 Nats. He won 25 games for the Chicago White Stockings in his rookie campaign but notched just seven more victories in the remainder of his three-year major league career. In 1884, Prince played first base for both the American Association and Union Association Nats, although he played only one game for the Unions.
Permalink
Last year, I noted that Nats media guide got the career Washington saves record wrong. It wasn't Darold Knowles with 42, but with 60. I chalked that up to sloppiness from getting the media guide out too quickly.
However, if you look at the 2006 media guide, the career Washington saves leader is now Chad Cordero with 47. That's wrong. It's still Darold Knowles with 60. The Nats are in a boatload of trouble if the Chief doesn't set the record this season so this will probably be overcome by events in next year's guide.

Permalink
Guillen, Nationals go deep off Reds. This was an easy game except for the bases loaded, no out situation in the seventh. Eischen of all people wriggled out with only one run scoring. His ERA is now below 10.
Permalink
Watched the CSI: Miami episode "Driven". No opening of CSI: Miami is complete without a montage of scantily-clad women. This time, it actually has something to do with the plot.
At a spa teeming with ridiculously rich trophy wives, except for Marisol, masked robbers enter, forcing the women into the locker room for their purses and car keys. An armed security guard enters, is disarmed, and one of the robbers pistol-whips Marisol. One of the women, Victoria Morena, douses one of the robbers with pepper spray and gets shot with the security guard's gun for her trouble. The robbers take off in three different expensive cars they've stolen from the women.
Horatio tells Delko to stay on the case and that he will go to the hospital to look after Marisol. Calleigh determines someone gave CPR to Victoria Morena. It was massage therapist Peter Nealy who is also a peeping tom.
The guy who got the pepper spray is picked up when he checks into a hospital. He won't roll over, but the Aston Martin he stole is recovered. A second car, a Lamborghini is with Hayden Cruise, a rich kid who paid 100 grand in cash for it from a guy he can't identify. The third car, a Viper, is still at large because the robber dumped the GPS.
Looking at the tool marks used to extract the GPS leads to Carvell Watson, a car thief out on bail, now running a high-end body shop. A search of his building turns up several of the stolen purses in his dumpster.
Meanwhile, Victoria Morena has died of her wounds. Trace on her left by one of the robbers leads to an abandoned sugar mill. As the SWAT team raids the chop shop operating there, one of the robbers emerges with a shotgun. Wolfe freezes, but Horatio kills the robber. This robber, however, did not kill Victoria Moreno.
Peter, the massage therapist and peeper, had a still camera hidden inside a pen that recorded the robbery and shooting. The shooter had a specific tatoo. The alarm rings at Marisol's home and when the police arrive, they find the guy with the tatoo dead. The impression of driving gloves on tatoo guy's body leads to his killer, Hayden Cruise, the naive rich kid.
May 8 Permalink
In a round-up of the weekend's developments, the New Orleans Zephyrs defeated the Sounds in Nashville 5-4 in 24 innings. Wiki Gonzalez drove in the winning run and Brendan Harris' RBI sent the game into extra innings. The contest began Friday night but was suspended after 18 innings before resuming Saturday night. Nashville catcher Mike Rivera who went 0 for 7 for the game's biggest ofer. Zephyrs outfield Mike Vento on the other hand went 6 for 10 with a walk.
On Sunday, the Blue Claws defeated the Hagerstown Suns 8-7 in Lakewood, New Jersey (Stan Kasten's birthplace) on a bases-loaded walk in the 22nd inning. It was the continuation of a game that had already gone 17 innings on April 26.
On the injury front, Guzman is out for the season, Patterson's rehab may take longer than expected, Majewski has tendonitis and Schneider is day-to-day. Meanwhile, LeCroy is looking like a better defensive catcher than Mike Piazza.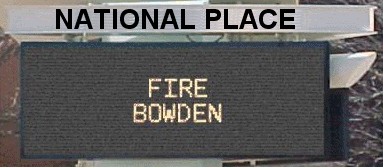 Permalink
I was zapping back and forth between these four games. Halladay's four-hit shutout finished in just 1 hour 59 minutes. I still can't get over a Cy Young winner who looks like Chris Elliott.
May 7 Permalink
Nationals 5, Pirates 4. Went to this game with D and his wife Katherine.
Guillen launched a blast into the second row of the upper deck. Note this was to straightaway left, not center where Guillen bombs go to die.
Johnson caught a couple of flyballs near the stands that would have been out of play everywhere else except Oakland. Marlon Byrd robbed Ronny Paulino of a home run in the fifth.
Frank should have double-switched Ward and Cordero in the 8th. That way, Ward might have been able to drive an insurance run in instead of us having to witness the spectacle of the Chief hitting.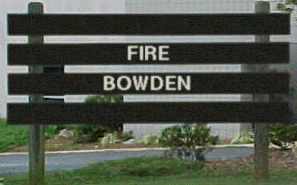 Permalink
Watched the Monk episode "Mr. Monk Gets Jury Duty". Notorious drug kingpin Miguel Escobar is captured in San Francisco, but assures Stottlemeyer that he will be in Colombia soon with his fianceé.
Meanwhile, Monk has jury duty on a non-fatal stabbing. While the rest of the jury believes the defendant is guilty, Monk figures out the victim stabbed himself and framed the defendant.
While looking out the window, Monk notices a dead body in the dumpster. It is an old woman whom Monk believes was killed by one of the other jurors to get on the jury. That woman is Escobar's fianceé who will free when Stottlemeyer turns him over to the feds. She binds the other jurors at gunpoint and shoots the feds. However, Natalie is able to free Monk and the other jurors. Monk tells the police to look for Escobar and his fianceé escaping out the garbage chute.
I have a hard time believing the eleven jurors, half of them men, would let themselves get tied up by a single woman with a handgun. The only reason Richard Speck killed eight student nurses with a knife is because most of them were Filipinos and it was 1966.
May 6 Permalink
Today is the birthday of Gid Gardner. He played second and short in two separate stints with the 1888 Nats. Among his post-baseball occupations was traveling salesman.

Permalink
Pirates 5, Nationals 4 (11 innings). Not a good outing by Ortiz, but at least he went five innings.
Crazy play in the third when Ortiz swung at strike three and the ball got away from Bucs catcher Ron Paulino. Clayton headed for second and Paulino airmailed the throw into center field. Schneider, who had been at third, broke for home as center fielder Nate McLouth's throw went by Paulino for another error.
Zimmerman let a ball go through his legs, but Soriano threw out batter Freddy Sanchez at second.
Permalink
Watched the Bones episode "The Man with the Bone". Diver Ted Macy is found dead from having his neck twisted. He was diving in a shaft dug looking for pirate treasure on Assateague Island, but he had a bone in his hand. That bone is over 300 years old and is believed to have belonged to a pirate.
The suspects include the Richard Branson-like billionaire who financed the dig, Macy's partner, the mayor of the town, his wenchy wife and another diver.
Macy and his partner Hardwicke stole the bones from the Jeffersonian and replaced them with acrylic fakes. They salted the site in order to keep their business with the billionaire. Hodgins finds the skeleton, but they are stolen back by Hardwicke when he realizes someone may discover the first theft.
The other diver Dane killed Macy and later Hardwicke. He didn't like the way they had cheapened the exploration because his brother had died diving on the same site. Dane tries to kill Hodgins, but Booth and and Brennan stop him.
May 5 Permalink
I'm feeling that Kasten is trying to prepare fans for three or more years of utter ineptitude rather than mediocrity.
Misschatter got mentioned in the Express.
There's also a poll asking what the new Nats owners should do next: Fire Jim Bowden, get better food at RFK, bring in the outfield walls or ditch Screech. You know how I feel.

Permalink
Watched CSI:NY episode "Necrophilia Americana". A woman is killed and left in an American plains diorama at the Natural History Museum. Flesh-eating beetles from another exhibit have escaped and doing severe damage to the corpse.
The victim is Ceci Astor, an heiress who slums as a curator. About six or seven years earlier, her sister Carolyn had gotten pregnant by her boyfriend Stewart Decaro who was then a heroin dealer. He's since gotten out of prison and claimed to have turned his life around.
Ceci forced Carolyn to give up her child to Jose Martinez, a legal immigrant who worked maintenance at the museum, and his wife Elena, who was in the country illegally. The couple named the child Sam. Stewart wanted to marry Carolyn and share in the Astor family fortune, but drug use had sterilized him. He paid Jose a large sum to take back Sam, but Ceci found out and refused to give Sam to Stewart, which is what got her killed.
In the other plot, a man named Jim Morris is found dead at a construction site with spray foam insulation stuffed in his mouth. He was an urban golfer who played all of the city New York as his golf course. The killer was Harry Vernon, who was playing in a twosome with Morris that day. Apparently Jim was annoying the heck out of Vernon and he'd finally had enough.
Permalink
Went on to the Cold Case episode "Willkommen". A cabbie tries out for a small production of Cabaret. He gets the part of Brian, but is killed on opening night. There are the usual suspects of the other cast members, the director and his fianceé. It turned out to be the music director who was jealous that he knew all the songs but never got on stage. He also heard two cast members discuss killing the cabbie and followed the MO to frame them.
We learn Rush hates musicals but Vera basks in his previous role as Danny in Grease.
Permalink
We got tired of waiting the last three weeks for Comcast to fix our cable so we broke down and got DirectTV. So tonight I was overwhelmed with my baseball choices.
Nationals 6, Pirates 0. Day tied O'Connor for second highest game score of the year with 73. Johnson made the game easy with his two-run homers. For some reason, Pirates catcher Humberto Cota plays with a gradient design on his sleeve that looks as if he's splashed yellow chalk on it.
May 4 Permalink
Today is the birthday of John Malarkey. He went 2-10 for the 1894-1896 Senators. The next time we throw things when Ortiz takes the mound, remember that Malarkey went 0-8 in 1895, allowing 195 baserunners in 100 2/3 innings pitched. Even pitching for a minor league juggernaut, the 1905 American Association champion Columbus Senators, he only went 5-10.
Permalink
In the aftermath of yesterday evening's press conferences, there's some anxiety over Kasten's words:
"I understand people ask about payroll," Kasten said. "Respectfully, it's the wrong question. The questions we should be asking: Are you going to be spending money right away on the minor leagues? Are you going to be spending money on scouting? Are you going to be spending money on instructors at every level? . . . And the answers to all those questions are yes."
As of 2006 Opening Day, the Nats payroll was $63 million in 20th place. There's no reason with the size of this market, it couldn't go to $90 million around 10th place in the neighborhood with the Braves and the Cardinals. Of course, I don't want $27 million spent on free agents just for the sake of doing so.
Dayton Moore, the man I hope Kasten brings along as GM said in the Examiner.
"Stan has a plan and he sticks with it. ... He's a very charismatic leader."
As opposed to a guy in leatherpants who operates by the short-attention span plan.
Rick Snider said,"Selig said ownership selection was the hardest decision in his 14 years running baseball." That sounds like cancelling the World Series in 1994 didn't keep Bud up at night. But misschatter records Bud's words as "This is one of the most difficult decisions I have ever had to make." (Emphasis mine.) Although Snider didn't use an exact quote, I'm going with misschatter's version in this case. Add to Snider's credentials that he considers the Carl Polhad as an exemplar of ownership.
Meanwhile, Jim Bowden is sucking up big time to the ownership group. I hope Scouting Director Dana Brown is retained in a significant capacity. He's an African-American under 40 who's been instrumental in improving the farm system.
Tony Tavares knows he's gone. I'll give him credit for shepherding the readiness of RFK in just a few months.

Permalink
Marlins 11, Nationals 3. This was really bad. There must be something physically wrong with Hernandez. Eischen is done. On the bright side, Bergmann and Frodo pitched three innings of shutout ball. Thanks goodness for small favors.
May 3 Permalink
Say it with me, Nats fans: I'm glad it's over. Here's hoping the Nats can feast on the Marlins and Bucs this week. Watch. They'll turn what could be a sweep into a 2-3 homestand. Games like last night keep me hoping this year's Nats team is destined for mediocrity, instead of the toilet.
Don't anoint the Reds yet. They're playing three games above their Pythagorean projection, as are the Cubs. The early line is a four-way dogfight in the Central with the Cubs falling out first. The Tigers on the other hand, are legit, falling short of their Pythagorean projection by two games while hanging a half game in back of the White Sox. The most underachieving team so far are the Marlins who are four games shy of their projection.
Permalink
Watched the Criminal Minds episode "A Real Rain". In New York, three disparate people have been killed, first with a gun to incapacitate them, then finished off with a flint blade through the ear. When Hotch discovers the victims have been blindfolded as the final act, the BAU team realizes they are dealing with a vigilante unsub.
He kills people who have been acquitted of violent crimes. The next victim is a priest acquitted of pedophilia. The tabloid press portrays the unsub as folk hero. Someone posing as the vigilante shoots an undercover cop and turns himself in, but Gideon quickly determines he's a copy cat.
Morgan goes through the records and discovers they are several months behind. The unsub must be a court reporter who has taken the transcripts home to work on. The killer is Doyle, played by Ethan Phillips. He takes a man hostage who was acquitted of killing his parents. Gideon and Hotch negotiate with Doyle and, when he releases his hostage, a police sniper takes him out.
Permalink
Marlins 6, Nationals 5. Okay, Armas had a bad night. But the Nats came back and the Marlins won on a bloop single. I know. It hurts because it's the Marlins.
May 2 Permalink
The Nats' record so far according to margin of victory.
| | |
| --- | --- |
| Run Differential | Record |
| 1 | 1-7 |
| 2 | 1-4 |
| 4 | 3-2 |
| 5 | 1-3 |
| 6 | 1-1 |
| 7 | 1-1 |
| 9 | 0-1 |
This suggests bad luck in close games. The Nats are only 6-8 in blowouts where the margin is four runs or more. Their record is two games behind the Pythagorean projection. It will get better. I think the Nats will finish with more than 70 wins.

Permalink
So the bimbo on Fox and Friends says the National Anthem should be sung the way it was originally intended without any stylized embellishments. Since it was written as a drinking song for wealthy English gentlemen, the Star-Spangled Banner should be sung while totally drunk on rancid liquor of the type popular during the 19th century. Afterwards, the singer should announce their immediate readiness to copulate.
Permalink
Watched the Bones episode "Woman in the Tunnel". A documentary filmmaker named Marni Hunter is found dead in one of the tunnels beneath the city. I don't know if these tunnels exist any more than the tunnels where vampires and werewolves dwell in the Vampire: The Masquerade supplement D.C. By Night exist.
The main guest character is Harold Overmeyer, the mayor of the mole people who have created a society in the tunnels. A former special forces soldier, he is serving his personal penance for shooting a pregnant woman with a kid in one arm and a hand grenade in the other. Among the other suspects are Helen Bronson, a homeless advocate who thought Marni was exploiting the mole people; climbing instructors Kyle and Duke; and Phil, Marni's fiancé. Kyle had an affair with Marni which makes jealousy a motive for Phil.
Marni had in her possession a vault seal. Goodman believes Marni may stumbled upon a lost vault still holding priceless artifacts from the last two centuries, but was killed by someone else who wanted the treasure. Booth and Brennan are among several FBI teams that explore the likely location for the vault. Seely and Temperance find Kyle and Duke looting the vault and capture them.
Permalink
Nationals 6, Mets 2. Congrats to Mike O'Connor for the second-best game score of the year, 73, behind Patterson's 84 on April 15. Soriano hit his eighth homer. Cordero allowed his fourth homer. Maybe Chief should pitch in the 9th every third day, regardless of the score, just to keep him sharp.
May 1 Permalink
Today is the birthday of Frank Foreman. He went 18-20 for the 1891 America Association Statesmen and returned to Washington the following year to go 2-4 for the Senators. Foreman was a Baltimore native who discovered Hall of Famer Eddie Plank while coaching Gettysburg College. Frank's brother Brownie pitched for the Pirates and Reds.

Permalink
Watched the Threshold premiere episode "Trees Made of Glass". A multidimensional alien spacecraft appears above the Atlantic and the naval freighter Bighorn. Although these were supposed to be naval ratings and officers, I never saw anybody in a uniform.
Molly Caffrey has assembled her team of Fenway, the pathologist still stuck in the 60's; Pegg, the naive rocket scientist; and Ramsey, the dwarf mathematician with too many vices. Pegg is supposed to be one of the all-time Jeopardy! champions, but there's a certain arrogance and confidence missing. On board the ship they learn that the signal has caused all life onboard to mutate and sometimes to follow a tri-lobed fractal pattern. Pegg, Caffrey and the resident hunky special forces guy Cavenaugh hear some of the signal from a video tape and may have been mildly infected.
The missing crewman have apparently escaped to shore and are loose among the populace. Caffrey is attacked in her home by crewman Gunneson. He says,"You're one of us." The unit investigates a decommissioned power station and discover the security guard is infected crew member Sonntag who killed the real security guard for his uniform. He shaved his beard so the team didn't recognize him. Sonntag disappears in the chase.
Fenway and Pegg discover a subharmonic component in the alien signal that attracts infected rats. Perhaps it can be used to gather infected crewmen. Gunneson appears at the power station but also disappears when chased. Meanwhile, about a hundred zombie-like people appear at the power station and can't explain why they went there.
Permalink
Mets 2, Nationals 1. So I listened to this game, standing in an edit booth, positioning my MP3 player/FM radio high against the carpeted wall. It was the best performance of the year so far by Ortiz with a game score of 54 and a one-run loss to a good team.
Shea Stadium played like RFK last year. Ortiz' mistakes were held up by the wind. However, the wind is going to help if the pitcher allows walks and throws the ball away. Not that the Mets looked all that polished when Reyes ran himself into an out trying to stretch a double.