June 2006 Archives
Links were checked and verified as active only in the month the Eucalyptus entry was published. Links outside the silverscreentest domain may be inactive from this archive.
June 30 Permalink
Today is the birthday of Tug Arundel. He played catcher for the 1888 Nats. He also umpired in the majors.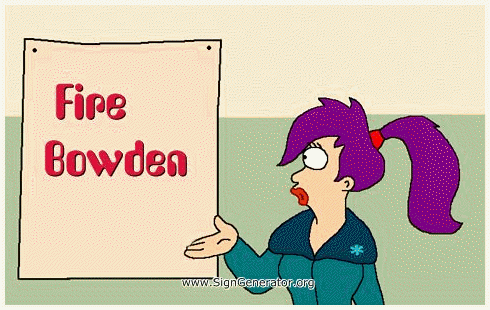 Permalink
I missed the quote from Jim Bowden buried in the article about the signing of Chris Marrero: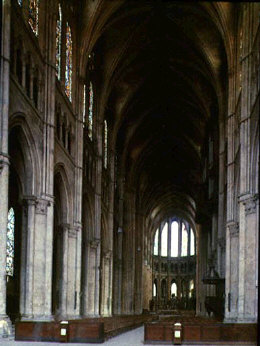 "It's like taking a lottery ticket and lighting it on fire," Bowden said of players who hold out or decide to go to college.
At first, I thought this was another Bowden hyperbole until I realized he didn't say winning lottery ticket. I'm willing to admit that a high school player drafted in the first round has a better chance of making the majors than winning the lottery. But of course, Bowden goes on:
"You're talking seven years away from the big leagues if you don't sign."
This was the same attitude the Cubs took when they considered suing Kerry Wood's high school coach for burning out his arm. The big league clubs think they own everything. Bud Selig will tell you they own the Montreal market, the Las Vegas market, the Portland market, the San Antonio market, the New Jersey market. A line like that could make someone turn down a contract just out of spite, so that he could take something away from the big leagues.
The fact is, those seven years belong to the kid. He could spend it on sex, drugs and video games, finding a way to end war, hunger and poverty, or training to play major league baseball. It's all up to him.
Permalink
Stan Kasten has named Jim Bowden general manager on a permanent basis. This comes on the heels of Paul DePodesta signing on in San Diego. Can't say I'm happy. I'm starting to believe he has pictures of Ted Lerner in a diaper being spanked by Joy. Phil Wood said that Stan Kasten always hires the right people. Here's exhibit one as evidence that might be wrong. The only ray of optimism is that in interviews, Kasten refuses to specify the term of Bowden's contract. Rather than keeping Bowden on to the end of the season, it's possible, though unlikely, that he's gone August 1 or September 1.
With Dave Johnson's hiring, Frank's days are numbered. This latest development make the end of his managerial tenure even more certain. I thought new ownership was moving in a new direction, but instead we see the same, drunk huckster in leatherpants - P.T. Bowden who doesn't need a sucker born every minute - just one to sign his paycheck.
Kasten also said that there is no hard and fast policy to drafting high school or college players. Just that he didn't want to front office to be hindered by signing considerations.
Permalink
So tonight, the team Jim Bowden put together proved how great a general manager he is by getting pounded 11-1 by the team with the worst batting average in the majors. Devil Rays starter Tim Corcoran's brother Roy Corcoran plays for New Orleans in the Nats farm system. Maybe it's time to bring little brother up.
June 29 Permalink
Today is the birthday of John Gaffney, Heinie Reitz and Jack Sutthoff. Gaffney managed the 1886-1887 Nats to a 61-101 record. His managing stint interrupted his very successful major league umpiring career which began in 1884 and ended in 1900. John was the first to be called "King of Umpires," and pioneered the use of multiple umpires in a game. Reitz was the starting second baseman for the 1898 Senators. He hit an inside-the-park grand slam for Baltimore in 1894. Sutthoff pitched two games in September for the 1898 Senators with Reitz. He pitched and played outfield for the 1902 Indianpolis Indians, considered one of the 100 greatest minor league teams.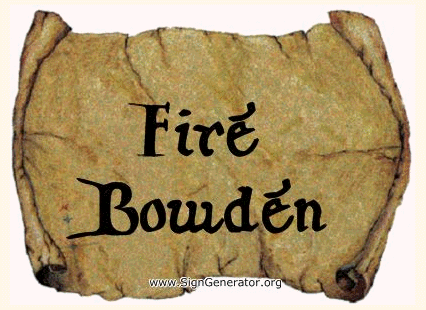 Permalink
Blue Jays 8, Nationals 4. For some unexplained reason, Anderson solves Halladay and hits two home runs off him. Bad night for Patterson and Bray. Maybe I would have sent Bray in for Patterson and tried to stretch him out for two innings.
June 28 Permalink
Today is the birthday of Mart McQuaid, Mox McQuery, Charlie Petty and Frank Scheibeck. Mart McQuaid and Mox McQuery? Are you serious? They sound like a detective partnership from a Mickey Spillane parody. McQuaid played left field on August 25, 1898 for the Senators. McQuery was the first baseman for the 1891 American Association Statesmen. He was shot to death by a thug in Cincinnati at the age of 38. Petty went 3-8 for the 1894 Senators. Scheibeck played shortstop for those same 1894 Senators. While playing for Cleveland in 1901, he was part of a nine-run rally in the bottom of the ninth to beat the Senators.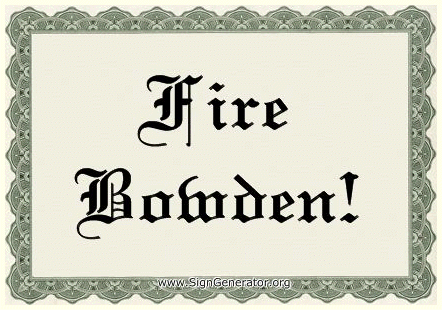 Permalink
Bowden's column this week praises Dave Dombrowski for his success in Detroit. Among the acquisitions cited were draft picks Justin Verlander, Joel Zumaya and current AL Win Shares leader Curtis Granderson. Verlander was drafted in the first round out of ODU and Granderson in the third round out of the University of Illinois-Chicago. Zumaya was drafted in the eleventh round out of Bonita High School in La Verne, California. No one expects any eleventh rounder to make the majors so taking a chance on a high school kid makes sense here.
Bowden also mentions Dombrowski flipping Preston Wilson for Juan Pierre, a cornerstone of the 2003 Championship in Florida. Another Preston Wilson trade netted Mike Piazza for the Mets, so it seems like trading away Preston Wilson, not acquring him, might be a key to success. Although I don't see Zach Day and J.J. Davis as stars of a championship team.
Permalink
Great post by Basil, mostly about Ryan Church. I took a look at the Zephyrs batting stats and despite his struggles, Church still has a higher OBP than any other regular New Orleans outfielder except for Mike Vento. I take back my previous criticism of Vento.
I don't like that the center field options are Byrd and Jackson. If and when Soriano and Guillen are traded, assuming we don't get outfielders in return. Byrd, Church, Godwin, Kelly and Vento sound better than Anderson, Byrd, Jackson and Ward. Flip Broadway before his stats sag, bring Harris back up and consider Castillo as the second catcher.
Permalink
Blue Jays 6, Nationals 1. The Nats highlights were Guillen's two assists and Zimmerman's RBI. The first baserunner kill was Benjie Molina trying to stretch a single, which proves there is someone slower than Daryle Ward. Wells was also out by a mile trying to score on Overbay's double.
June 27 Permalink
Today is the birthday of Jackie Hayes, Will Smalley and Daryle Ward. Somehow, Hayes got missed last year in the birthday roundup. He was the Nats utility infielder from 1927-1931. Traded to the White Sox for the 1932 season, he finally got to play second base regularly, forming a double play combination with Hall of Famer Luke Appling. Smalley played third and second for the 1891 American Association Statesmen. He played regularly and poorly for the 1890 Cleveland Spiders at the age of 19, so he is among the leaders in counting stats among teenagers. Ward is the son of former major leaguer Gary Ward. This guy has a spooky admiration for Daryle.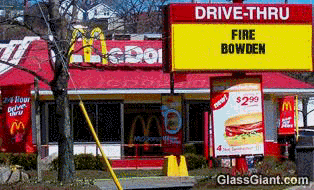 Permalink
Burnett finally pays dividends for Jays, hurls shutout. Charlie said,"On Sunday, Vidro fouled a pitch of his groin and Frank Robinson gave him a blow...by pinch running for him." Once again, Clayton batted third.
The hitting had better improve. Burnett didn't give up any walks, but part of that was courtesy of the Nats. I was hoping Bergmann could finish out the game but no such luck.
June 26 Permalink
According to the Hardball Times, the Nats have accumulated 342 win shares in the past two years so far. They break down this way according to how they were acquired, with the highest producing players in that category listed.
| | |
| --- | --- |
| How acquired | Win Shares |
| Trade (Johnson, Guillen, Hernandez) | 150 |
| Draft (Wilkerson, Schneider, Vidro) | 119 |
| Free Agent (Castilla, Loaiza, Carrasco) | 65 |
| Rule 5 (Ayala, Blanco) | 8 |
The real reason I put this together was to see whether the Expos/Nationals got more value out of their college or high school draft picks.
| | |
| --- | --- |
| Drafted out of | Win Shares |
| College (Wilkerson, C. Cordero, Church) | 80 |
| High School (Schneider, Vidro, Hill) | 39 |
The Montreal/Washington has gotten more value out of their college draft picks. Schneider, Vidro and Hill are all the non-zero win shares drafted by the team straight out of high school. So while high school players are more likely to be busts, the hits are more productive on the average. I just believe that in building the farm system, the Nats can't afford any more busts that aren't on the Nat Pack.
Here are the values for players acquired by other means. This is less relevant to my discussion, since those players were evaluated much later in their careers. The undrafted free agents are also not pertinent to the draft issue since it involves scouting and investing in the Dominican and other countries.
Players not drafted by the Expos Nationals
Drafted out of
Win Shares
Undrafted Free Agent (Guillen, Hernandez, Soriano)
103
High School (Johnson, Patterson, Majewski)
82
College (Byrd, Rauch, Spivey)
38
The Entire Team
Drafted out of
Win Shares
Undrafted Free Agent (Guillen, Hernandez, Soriano)
103
High School (Johnson, Schneider, Vidro)
121
College (Wilkerson, C. Cordero, Church)
118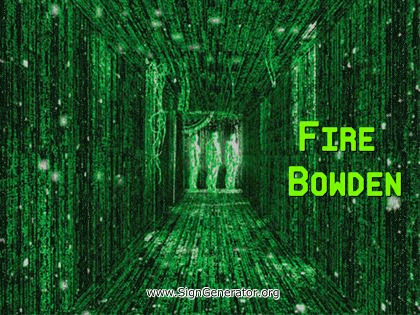 Permalink
After the recent storms, the construction site next to my building has given me a lakefront office. Lake Langerhans is probably less than three feet deep. See those bits jutting up over the water level? Those are the Islets of Langerhans.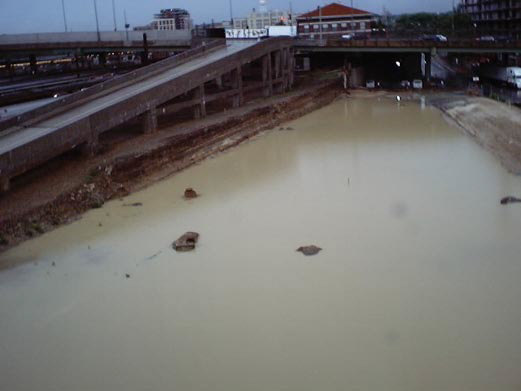 June 25 Permalink
Today is the birthday of Charlie Mason. He played left field and pitched two innings for the 1875 National Association Nats.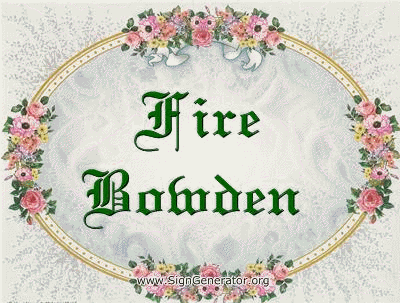 Permalink
Nationals 9, Orioles 5. Cabrera was really horrible, walking five and throwing four wild pitches. Maybe a weekend walkfest like this will teach the Nats hitters to be more selective.
June 24 Permalink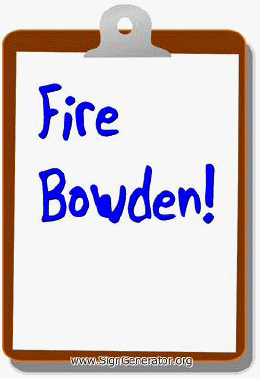 Today is the birthday of Kirtley Baker. He went 3-10 for the 1898-1899 Senators. He had an undefined ERA in 1894 when he gave up five runs, none of them earned, and retired no batters in his only appearance that year for the Baltimore Orioles.
Permalink
Miranda had a birthday sleepover party for her school and neighborhood friends. They ate pizza and watched Bambi and Joseph: King of Dreams.
Permalink
I had a headache so I watched the Royals beat the Brewers, some episodes of MASH and the Nats-Orioles between playing Civilization.
Paciorek and Carpenter repeated a screed from Jim Bowden against college baseball which included these points:
1. The aluminum bat will ruin your swing. Sure ruined Ryan Zimmerman, didn't it? Every college player who has a chance of playing professionally plays in a summer wooden bat league. They're not working with alien tools when they come to the pros.
2. The college coach doesn't care if you make the majors. He wants to win. Actually, former college players in the majors is an excellent recruiting tool. It's a valid point that a college coach may ruin a pitcher's arm. A minor league pitcher is there to develop his arm, not necessarily to win. Is anyone surprised that by the time they reach the majors, they're only interested in their own well-being, won't go more than six innings and aren't team players?
3. A high school player can make it to the majors in three years. A college player may need another three years to make it in the majors. If Bowden is actually saying this to high school kids, it's a bald-faced lie. The consensus is that 2006 was a weak draft crop. None of those high school kids is going to make the majors in three years. Otherwise, Baseball America would be hyping them as major league ready now.
June 23 Permalink
Time to engage in some serious stereotyping. I could have been a Yankee fan in my youth if they actually seemed like fun, instead of resting on past glory during the worst part of their history. And I know there are people in New York, Northern New Jersey and Southwest Connecticut who come by their Yankee fandom honestly.
Over on Ballpark Guys, someone said:
Is it a pre-requisite to be fat, sweaty and dumb as dirt to be a Yankee fan or was it just those ones that attended at RFK?
Despite that image, there were plenty of cute female Yankees fans in our section. They had the exact look of "You can't possibly afford me."
These are the Yankees fans of new money. The Gordon Gecko, Donald Trump, Ivan Boesky wannbes of the world. Team loyalty is for losers so they latch onto the blue-chip stock of fandom - the Yankees. There are women who are attracted to money and look it. I don't care what kind of road fan attends, as long as they behave in a civil fashion. It's the home fans' responsibility to drown their cheers out.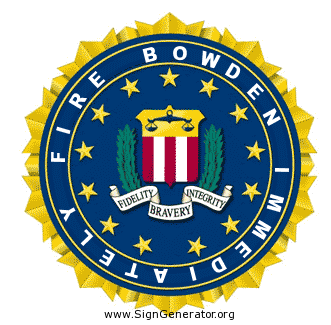 Permalink
Watched the Doctor Who episode "Parting of Ways". Jack rigs a force field around the Tardis and it rescues Rose from the Daleks. Apparently they haven't gone soft but are using human brains in the new Dalek bodies.
The Doctor's only solution is to set a up a delta wave which will fry all brains, human and Dalek alike. The Doctor sends Rose back to England, her mother and Mickey. Jack is exterminated but the Doctor finds he's not ruthless enough to send out the delta wave.
Back on current Earth, Rose wants to communicate with the entity inside the Tardis. It takes a megatruck to pry it open. This bonding enables her to swoop in, disintegrate all the Daleks and bring at least Jack back to life. The Doctor gives Rose a brief kiss which absorbes the time vortex into him and will soon kill him. I don't know why this experience did not kill Rose, but forces the Doctor to regenerate. A few bright lights and morphing effects and Christopher Eccleston becomes David Tennant.
Permalink
Orioles down Nationals, spoil Patterson's return from DL. Apparently Peter Angelos is ashamed of Baltimore because the MASN scoreboard still says "O's" instead of "BAL". John Patterson looked good for a first outing. Corey Patterson went 1 for three. Paciorek and Carpenter really ragged on the Nationals hitters for free-swinging.
Permalink
Watched the CSI episode "Spellbound". Psychic Sedona Wylie is found shot to death in her shop of an apparent robbery. Retired police officer Packy Jameson stops in because he had consulted her on the Wallace case, a murder where a police officer was the prime suspect in the death of his wife. Packy still can't let the case go. Wylie had told Jameson that the wife was buried in Summerlin. When he told Wallace, the suspect was visibly agitated.
Wylie had a habit of blackmailing her clients. She asked one early suspect for money to give a favorable reading to his wife.
Wallace went into Wylie's shop with his new employer, a pop singer. Sedonna called Wallace several times the week before her death, supposedly to extort money from him. Later, he came back and shot Wylie, taking money from the cash register to make it look like a robbery. The cash was sprinkled with fool's gold which is still in Wallace's wallet, which nailed him for the psychic's death. The police still can't pin his wife's murder on Wallace, even though her body is found in Summerlin.
Grissom discovers Wylie had been saying Summerland, a pagan afterlife place, and not Summerlin. Finding Wallace's wife's body in Summerlin was just a coincidence.
June 22 Permalink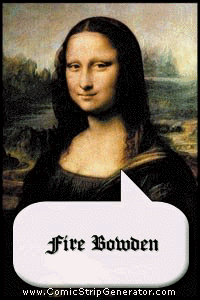 From the Baseball Analysts:
I do, however, believe that you can rate a draft as being good. In doing so, a writer should either applaud the philosophy behind the draft, or the selection of certain players due to personal experience. I recently praised the Washington Nationals draft, and have told some I think it's the best draft in the Majors. Am I a big believer in Chris Marrero, Colten Willems or Sean Black? No, not especially. But for the Nats, a team yet to find an identity, a rebuilding process is essential. Spending four picks on players that were considered top round talent, even when calculating their risks, is a smart way to approach the draft.
And from The Nationals Farm Authority, an interview with Nats Assistant Director of Scouting Brian Parker:
1. Did the draft unfold as you expected? Was there anything surprising that happened?

We are very excited at how the draft unfolded. Jim Bowden and Dana Brown put together a plan for this draft and we tried to take advantage of it. This was an exciting draft because we were able to start thinking long-term as well as take advantage of having extra picks for the first time in recent years.

2. Dana mentioned at the press conference how different it felt to be able to draft the best available players for the first time. Was it the same perspective for you? Can you describe the feeling?

Obviously Dana put a particular focus on high school players early in this draft. This draft in particular was setup to support taking HS players. It was a down year overall for college players, especially position players. The nice thing was that we are now setting up this organization and moving forward with a plan to succeed in both the present and future. We have some young guys just now in the big leagues such as Zimmerman, Cordero, Bray, Hill, O'Conner, etc and now we've got another wave of players who just are coming into the organization. The one thing people need to remember is that it takes time to properly develop players, especially when you are selecting HS players. Patience is something that will be needed for all of these new draft picks.
I have been skeptical to say the least of the Nats drafting strategy. I want to be convinced the farm system is on the right road, but I just read a lot of wishful thinking. I have the utmost respect for those who think differently, except for Jim Bowden and Bob Boone. Once again, I hope I'm wrong.
Lately, I've been concerned with players like Sean Black who don't say,"I could be talked out of going to college if the money is good enough," but say,"Don't draft me, I'm going to college." Lately, he's gone over to the reconsideration category. Even if you have enough money to convince that kid to turn pro, will his commitment be there? And if he goes to college anyway, you've blown a high draft pick. I just think it's easier to look 3-5 years in the future than 6-8 years.
Permalink
Stayed home to watch this debacle. I'll go with the conventional wisdom and say the U.S. was not aggressive enough. It's like being down by a touchdown at halftime and not throwing more.
My totally unsubstantiated guess is that Bruce Arena will next turn up coaching the Red Bulls. I don't think there's a job waiting for him in England anymore. Don't suppose the USSF has enough money to sign away this guy.
June 21 Permalink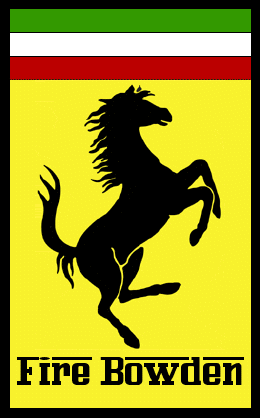 Jim Bowden provides blogger material with his weekly column and five things he'd do if he were commissioner.
1. Eliminate the designated hitter. This is primarily an aesthetic argument. MLB has operated for 34 seasons with two sets of rules and I think people have gotten used to that. Given a choice of one or the other, I would prefer the DH, but I like the separate rules better. It makes interleague play and the World Series more interesting.
2. Implement instant replay on an extremely limited basis. At this point, I'm mildly opposed to instant replay. But if it is imposed, I would get a booth official similar to that used in college football. If they're watching every play continuously, delays would be minimal. For ball and strike calls, just make public the batting statistics when particular umpires are behind the plate.
3. Realignment.
The time has come for the eradication of the American and National leagues. We need to have one league, aligned geographically to maximize rivalries and attendance. Six divisions of five teams each and balanced schedules so that wild-card races will be fair, with each team playing the same amount of games against every club. This will also allow every fan in every city the opportunity to see every star and player of each team every year.
I think the Diamondbacks should move to the AL West and the Astros should move to the NL West to give every division five teams. Each team would play eighteen games against each team in their own division, six games against each team in the same league in the other divisions, three games against each team in the rivalry division from the other league, and three games against each team in one of the non-rivalry divisions from the other league. This way, every team in the same division has the same slate of opponents.
There would be an interleague game nearly every day. I don't see this as a problem. I envision the classic regional rivalry games to take place in September. If the Cubs are out of the playoff run, those late season games are no longer meaningless if they can knock the White Sox out of postseason play. Also, a Pirates-Royals game might attract more attention if it was the only interleague game on the schedule. Having worked this out, it does create the occasional problem of playing a three game interleague series over two days or splitting the three games so there's a one game series later on.
I'd prefer only the division winners make the playoffs, but I'd be open to allowing all second place teams in. They'd play the two days following the regular season in a three-team one-and-done tournament. I'd also seed the teams acccording to their fair and balanced record.
4. Teams could trade draft picks with no limitations. Actually the rest of the discussion has nothing to do with trading draft picks. It's more a requirement that any player who submits to the draft contractually agrees to be paid the slotted bonus. There might be legal problems with this. I haven't fully thought this one through yet.
5. Implement a minimum and maximum salary cap. Because he needs a silly CYA reason to explain why he signed Royce Clayton and Damien Jackson. Right now he hasn't got one.
Permalink
Today is the birthday of Matt Kilroy and Charlie Levis. Kilroy went 1-1 for the 1892 Senators. He holds the major league record for strikeouts in a season with 513 for the 1886 American Association Baltimore Orioles. Levis played one game at first for the 1884 Union Association Nats.
Permalink
Lester whiffs 10, Papi hits slam as Red Sox win sixth in a row. Unlike the fourth game against the Rockies, I was pretty sure the Nats were going to get swept tonight.
If the Nats are as bad as this, it's going to be a long season, but I think that over the long haul, they're better than this. I don't mean playoff better or even .500 better, just 75 wins better.
So far the Red Sox have taken two out of three from Detroit. Head-to-head, I would favor Boston, although you have to credit the Tigers for pounding the bad teams. Next week's Mets-Red Sox series could be a World Series preview.
Permalink
Watched The Adventures of Sherlock Holmes episode "The Copper Beeches". A 21 or 22-year-old Natasha Richardson played the governess Violet Hunter. With her reddish brown hair, I was surprised how much she looked like Alyson Hannigan, especially below the nose around her smile. Joss Ackland played the creepy Jephro Rucastle. He may be most famous as the South African villain in Lethal Weapon 2 and as Hans in the Mighty Ducks movies.
June 20 Permalink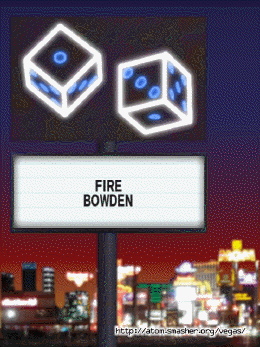 From Management by Baseball:
I think the Lerners were chosen because baseball viewed this as not so much being a baseball decision or a baseball-business decision as it it a real estate development & Federal politics decision. Because in the end, the physical stadium ($611 MM if there are no overruns) is worth a lot more than the team itself (team was just sold for $450 MM, so we can presume that as a rough valuation). And the physical stadium is an essential piece, what I call an "anchor", for a grandiose billion-dollar real estate development project (eminent domain alone was ~$100 MM). I believe it was the Lerners' Fed connections, local political connections, experience working with the contractors and general knowledge of how to work with/within/over a billion-dollar development project, a very specialized skill. If the project goes well and the Lerners' acumen lubricates the process and correct interested parties' interests, MLB as a whole, and its political fortunes, will benefit greatly.

This not-so-hidden agenda, though is neither a benefit to the team itself nor a cost. The downside potential is attention divided. Yes, Kasten is a total winner, probably rivalled among his team president peers only by the Padres' Sandy Alderson, I suspect. But unless he has full authority to execute or delegate on everything baseball, everything customer service, everything operational, it looks to me like MLB's eye and the Lerners' eye will be on the wrong ball...that is, not the core mission, but the delicious, profitable, glittery sideline.

And when glittery sidelines capture the imagination, the core mission, more often than not, suffers.
While I understand the danger of shifting away from your core business as a profit center, I don't think that applies in this case. Projects frequently have a political component, even small projects. I know of one scientific government agency that planned a major new campus complex, but failed to inform the senators and congressman where the facility would be built. There were no controversial technologies that rouse the NIMBY protestors and many new jobs would be created, but one of the members of Congress stopped the project dead in its tracks because they weren't kept informed beforehand. A year or two later, the project went through once the necessary ass-kissing took place.
Baseball owners got rich from other businesses. The only one I think who got rich by being a baseball owner did so because his father was once President of the United States. In other words, potential owners are not coming from people whose primary expertise is in baseball or even sports. Stan Kasten is just a front man for the baseball operation. He will hire baseball people and focus on the customer service.
In the final three ownership groups, Malek and Smulyan probably had better connections with the DC government. MLB probably saw those relationships as too good. In other words, in a conflict of interest with MLB, those groups could conceivably side with the DC government.
The Nats are not going to directly profit from the ancillary development the way a car company profits from its loan operation. The development is more of a buffer against the DC government to keep them out of in-stadium matters. So when labor or antitrust issues arise in the future, the DC government is rolling in too much tax money to lift a finger.
Permalink
Red Sox 11, Nationals 3. Neither Livan Hernandez nor Tony Armas are helping themselves or the Nationals. The more they stink up the joint, the more likely no other team is going to trade for them.
I'm beyond trying to analyze decisions like batting Marlon Anderson cleanup at DH. I missed the beginning of the game so when I heard him leading off the second I thought the Nats had managed leave the bases loaded and fail to score in the first.
Instead I'll compare the Yankees to the Red Sox. Looking at how each did against the Nationals, this looks like the year the Bronx Bombers miss the playoffs. The Yankee bullpen is so bad even adding Mike Stanton would be an upgrade. If I were Cashman, I'd convince the Phillies they're out of it and trade for Gordon.
June 19 Permalink
With regard to the record only I care about, Chad Cordero is now tied with Darold Knowles for career Washington saves with 60. Chief got his 60th on Saturday, Knowles got his 60th on May 7, 1971.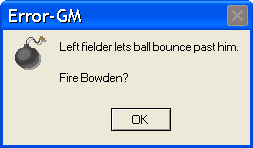 Permalink
Red Sox 6, Nationals 3. I wouldn't call this a total disaster. Except for Manny's blast, it seemed the Sox were dinking the ball into the outfield. Byrd threw Loretta out at the plate, recalling the cliche "Manny being Manny" when Ramirez stood watching instead of instructing "Get Back Home" to slide. I had hoped the Nats could steal a win from a pitcher that was released by the Royals for pete's sake.
Permalink
'Canes claim first Stanley Cup with 3-1 win in Game 7. I always watch the end of the last game of the Stanley Cup. The celebration seems most genuine here even though I'm not really a hockey fan.
Of course, as a baseball and soccer fan, I always watch the World Series and MLS Cup. I almost never watch the NBA Finals at all. By the time the Super Bowl rolls around, I've had enough. I peek in every now and then to see if the score's close and worth watching. Otherwise, it's the Puppy Bowl for me.
June 18 Permalink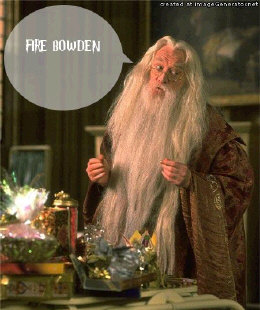 Today is the birthday of Varney Anderson. He went 9-19 for the 1894-1896 Nats. Minneapolis was among his minor league stops.
Permalink
Kid Zimmerman, Nats burn Yankees with walk-off blast. Metrorail was full on the Blue Line all the way from Metro Center. There was no need to hold onto the railing because everyone else pressing against you held you up.
Saw this game with Basil and his friend Will Clark. The couple in front of us waved Taiwan flags in honor of Chien-Ming Wang. There was also an entire outfield upper deck section of Wang fans.
In between chants of "Let's Go Yankees," there was space to interject "Yankees Suck". Basil and I joyfully played the A-Rod's a bum/Jeter's poop is most fragrant meme as the game went on. We continued to castigate A-Rod even after his go-ahead double. We said Jeter would have scored from third on the inning-ending groundout. At the end of it all, we agreed that the Yankee loss was entirely A-Rod's fault.
I'm second-guessing Torre's decision to leave Wang in. If a manager can't go to the bullpen at a time like this, that team shouldn't expect to go to the playoffs. I noticed Cabrera was playing very far off the left-field line as Zimmerman stepped to the plate. That seemed like a pretty obvious sign Wang was going to throw fast balls he believed Zimmerman couldn't get around on. Zimmerman figured it out, too.
The scoreboard has a scrolling "006" when Guillen comes to bat. There's also a video in the style of James Bond opening credits with Mr. Anger Management on it. While the moniker Dutch may have died out, I recall one four-letter-network anchor calling him Z-Pak. The video at the stadium called him "The Mark of Z".
The giveaway of baseball cards of Nats players with their Dads was cute. However, the airbrushing of logos was lame.
June 17 Permalink
Ward's legs help Nationals overcome seven-run deficit. I can't say I didn't give up after Damon's home run but I kept watching anyway even after the World Cup game started. The standards for holds need to be tightened if Beam and Proctor could earn holds by their performances. It's as if blowing the lead was entirely Rivera's fault.
Posada's throws on Soriano's steals were downright awful. Guillen's triple only looked like a double to me at first and I was pretty nervous as I saw Beasley waving in Ward. It seems neither Damon nor Williams have the oufield speed or arm to limit the damage on a hit like that.

Permalink
Took my family, my sister's family, my parents and my mother-in-law out to dinner at Ruby Tuesday's for Miranda's birthday. Afterwards, Victoria and Ian spent the night at our house. They helped Whitlock frost a birthday spice cake.
June 16 Permalink
Wendell Wagner sent me this e-mail:
A co-worker of mine has a daughter who's about the same age as Miranda. She's in a chorus (a school chorus, I presume). The Orioles asked a bunch of children's choruses to send them tapes of their singing, and they chose the one that my co-worker's daughter is in. They sang the national anthem at an Orioles baseball game a week or two ago. My co-worker (and maybe his wife and his other daughter) also went to the game.

I said to him, "I presume that the rest of your family didn't get in free like your daughter and the others in her chorus."

He said, "Oh, the chorus didn't get in free. They had to buy tickets."

"What?", I said. "How cheap are the Orioles?"

"All the kids in the chorus each got a free hot dog and a hat though," he said.

I wonder if the Orioles also do this for famous singers too. I can imagine the following conversation between an Orioles employee and Madonna:

Madonna: I got the message through my manager that you want me to sing the national anthem at the Orioles game. I'm so surprised that you want me for this. I don't even live in the U.S. anymore.

Orioles employee: Well, you're the favorite singer of some of us here.

Madonna: In any case, I am able to do the game that you want me for, since I'll be flying from London to Los Angeles for a recording session that week. So you can get me for this fairly cheaply. I'll only need to paid for one-way first-class plane tickets from London and one night of hotel rooms for me and my assistant. Oh, and I'll need a limousine for my local travel.

Oriole employee: Oh, we don't do that for our singers.

Madonna: What?

Orioles employee: Yes, and you'll have to buy your own ticket to the game. However, we'll give you a hot dog and an Orioles hat. We have to make one request though. While you're here, would you please quit using that ridiculous accent that you've adopted? It's not even a proper British accent, and you started using it several years before you moved to England anyway. It sounds like you've been taking lessons from an insane elocution teacher. You're from Detroit. You should be talking like Eminem.

Madonna: [Click]

Orioles employee: Hey, we would have been willing to negotiate. We would have willing to make it a hamburger instead of a hot dog. Hmm, perhaps we could get Eminem. Maybe he can rap the national anthem for us. Maybe he likes hot dogs.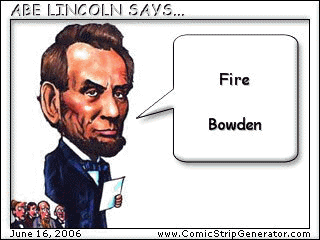 Permalink
From Overheard in New York:
Hootchie: A-Rod's so hot. Do you see the lips on him? Jeter's so hot. Tino was the hottest of them all. Even that Knoblauch was cute, remember him? Hell, I'd sleep with any of the Yankees. But you know, I'd draw the line at Yogi Berra.

--Yankee Stadium
Permalink
Yankees' Last Trip to R.F.K. Ended With Fan Rampage. New York Times account of the September 30, 1971 game. However, 2005 Nats hitting coach Tom McCraw was playing first base, not Don Mincher, according to Retrosheet.
Permalink
Watched the Water Rats episode "Last Impressions". Jack Christey visits a Jimmy Formica party when the guests are ambushed by a waiter and two men on a Nemesis-sized powerboat. Formica survives by jumping in the pool. The waiter is killed and one of the boat gunmen is found dead at the hands of a Formica henchman. The remaining shooter was a disgruntled Formica subcontractor who says the other guy on the boat was a Madigan associate.
Madigan visits Frank at his home and offer a full confession of all activites in exchange for Frank killing Formica. Holloway refuses but believes Madigan will attempt to kill Formica himself. Rachel and Jack trail Formica while Frank trails Madigan but both units lose their targets.
Madigan is at his son's grave when Frank finds him. Formica and his goons find them with the intention of killing them both, but not before torturing them first. Frank makes a surreptitious cellphone call that enables Rachel and Jack to discern his general location. Formica and his minions set up a ridiculously elaborate rope and pulley system that television and movie villains love so much in one of his warehouses whereby both Frank and Madigan will be hanged. Warned by an accomplice, Formica and his entourage leave before Rachel and Jack arrive to save Frank but not Madigan. Formica is later found dead at one of his construction sites, but none of the hard hats were talking.
Permalink
Went to the Knossos meeting where the anthology Axiomatic by Greg Egan was discussed. Some of the stories were used by Knossos member and Gallaudet professor Barbara Stock in her philosophy classes.
Permalink
Yankees 7, Nationals 5. In the fourth, Jeter grounded into an inning-ending double play with the bases loaded. What a choker! I went into the meeting above with the Nats ahead 5-3. The talk is all about Bernie Williams and Chad Cordero. I'd say it was lost in the 8th inning with Majewski's rough outing.
June 15 Permalink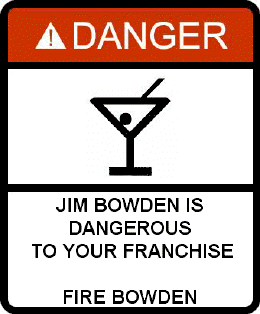 Today is the birthday of Tom Hart. "Bushy" was a catcher and center fielder for the 1891 American Association Statesmen.
Permalink
Watched the Doctor Who episode "Bad Wolf". The Doctor, Rose and Jack are teleported into game shows of the future, the Doctor onto Big Brother, Rose on The Weakest Link and Jack on What Not to Wear. On these shows, losing players are disintegrated.
The Doctor gets himself forcibly evicted and is not disintegrated because he's figured out that who ever intercepted his transmat beam wants him alive. He takes contestant Lynda with him. The androids on Jack's show want to re-arrange his body parts and turn him into some kind of chimera. He escapes with a gun he had hidden somewhere.
The Doctor learns from Lynda that Earth has gone horribly wrong since he supposedly fixed it a hundred years ago. Most people stay home and watch these diabolical game shows. The Doctor, Jack and Linda make their way to the control room. They can't stop Rose from being disintegrated on the Weakest Link. Jack discovers the Tardis near the control room and finds out the disintegrator is really a teleporter so Rose is alive.
The controller is a woman attached to so many wires, she is almost a machine. During solar flares, she can communicate with the Doctor and others without her "masters" finding out. Those masters turn out to be Daleks. There are half a million of them in 200 ships on the edge of the solar system. The Daleks want the Doctor to surrender or else they will kill Rose. The episodes ends with the Doctor vowing to rescue Rose.
The Daleks have gotten too soft. Why would they teleport rather than disintegrate humans?
Permalink
Last night Steve Finley joined the 300 home run-300 stolen base club with Willie Mays, Bobby Bonds, Andre Dawson, Barry Bonds and Reggie Sanders. What sets Dawson apart from the other five? He never played for the San Francisco Giants.
Permalink
Jennings dominates Nationals as Hawpe, Rockies roll. Things didn't get any better. In an attempt to fix the problem, the Nats fired bullpen coach John "Endangered" Wetteland.
June 14 Permalink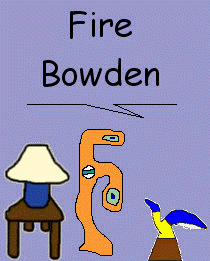 VladiHondo on the Ballpark Guys forum notes that Stanton has an ERA of 0.54 when he's had a day of rest and 12.65 in a back-to-back outing. This data is available in MLB Press Pass, the notes routinely distributed to the media.
Permalink
Rockies 14, Nationals 8. Well this one sucked bigtime. Looks like the league finally figured out Bill Bray and Mike Stanton gets a scoreless outing after having pitched the day before.
Was that really Jamey Carroll hitting a home run in RFK last night or did he do it with Heavenly God's Help?
Secretary of Veterans Affairs James Nicholson was in the booth with Carpenter and Paciorek. He said,"People talk about the war, but they love the warriors." Sounds like somebody who has a cushy private sector job waiting for him.
June 13 Permalink
Boswell agrees with me on the draft:
What on earth do high school statistics mean? I once hit against Tom Bradley, later of the Angels, etc., in high school. He threw me a hanging curve ball, I lined it just foul down the left field line. He threw me nothing but fast balls after that the rest of the game. I barely saw the ball and was delighted when I managed to ground out a couple of times. That's exactly the reason that "Money ball" made the case __very well, I thought__ that drafting college players (like Cordero, Zimmerman and Bray) makes FAR more sense that fantasizing that you have the magic gift of "projecting" what high schoolers will become.

I predict __not out of malice, but simply because it is what I have believed for many years__ that Bowden and the Nats will do poorly by using their high picks this year on high school kids. Such picks are ALL based on radar guns or "eyeballing" rather than the statistics that a college career at a top-level school can provide. These guys still get infatuated with the old-school "I can pick 'em" mentality. Aaaarggghhh! Hope I'm wrong, but my guess is that the Nats just picked Herzog and Carbo. But we won't know for five years so, by then, nobody will get blamed. Yes, it's a lot safer to pick high schoolers, too. If a Zimmerman is a bust, it can get you fired __a fairly fast, too.
Chad Cordero, Bill Bray and Ryan Zimmerman are all with the big club. When will we see Chris Marrero in Washington, if at all? Dana Brown did a great job picking the holy trinity out of college. Will he be just as good with his selections that came out of high school?
A weak draft is like a bear stock market. That's the time for the dependable blue chip companies. They may not have high ceilings, but they won't be a drain on your portfolio. In a bull market, any idiot can make money, so take all the risks you like.
The NBA instituted a rule preventing teams from drafting high school players. Despite the success of Kobe Bryant, Kevin Garnett and LeBron James, the NBA thinks high school players should spend a year honing their skills, whether that is in college or a minor league. They created a rule just to protect clubs from their own stupidity. Is Chris Marrero another Kwame Brown waiting to happen?
Like Boswell, I hope I'm wrong. I hope the Nats scouting staff consists of the smartest guys in the room.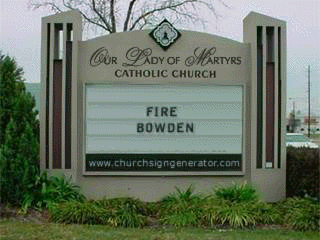 Permalink
Rockies 9, Nationals 2. Saw this game with John Cooper and his friend Alfredo. Not much good to say about this game except that Vidro made a spectacular play to rob Jamey Carroll and knocked himself out of the game. There was a loudmouthed asshole behind us with the girth of Screech that didn't think to move to the expensive seats even in the late innings when most of the fans had cleared out.
June 12 Permalink
Today is the birthday of Hi Ebright and Edgar (EE) Smith. Ebright played catcher, right field and shortstop for the 1889 Nats. Smith went 0-2 for the American Association Nats in 1884. If he were playing today there's no way science fiction fans wouldn't call him Doc. The EE designation is because he was Edgar Eugene. There was another Edgar Smith born Albert Edgar that is designated as AE. Both played in 1883 which may have caused the confusion.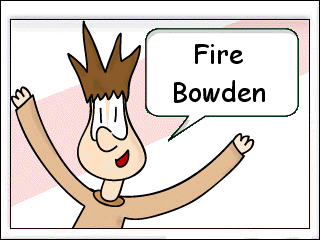 Permalink
After today's crappy showing by the U.S. Men's National Soccer Team, my prediction for tonight's Nats game is that Jamey Carroll will get the biggest standing ovation for a returning visiting former Nats player. Even the reception for Vinny Castilla and Gary Bennett won't come close.
Permalink
Closser, Rockies end Ortiz's five-start win streak. MASN didn't show whether there was much of an ovation for Jamey Carroll. Carpenter and Paciorek gave the impression that the Rockies were winning on little broken bat dinks and dunks. It's one-run loss. It happens.
June 11 Permalink
Today is the birthday of Roger Bresnahan. He went 4-0 for the 1897 Senators and played a game in the outfield, hurling a shutout in his big league debut on August 27, 1897. Roger made the Hall of Fame as a catcher, the first to make Cooperstown and credited with the first use of shin guards.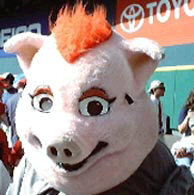 Permalink
Nationals nab shutout as Phillies have no answers for Hill. Before the game I traded a box of Rice-a-Roni for the cap given away earlier in the year with the Curly W, white panel, red visor and blue body. O'Connor's girlfriend was at that table. Saw this game with misschatter and her mom. The National Anthem and God Bless America were sung by the Woodbridge Singers from Woodbridge Senior High School. Bob Friedman, President and CEO of Red, Hot and Blue threw out the first pitch, accompanied by Ribi, his company's mascot, a pig with a guitar attached to its body.
Nationals 3rd.Guillen is using a remix of the James Bond theme as his entrance music. On his double, Clayton didn't look like he was running hard. It's not like Royce made it close, but his being out at the plate shouldn't have even been plausible. Burrell seriously misjudges Johnson's flyball that the offical scorer rules a double.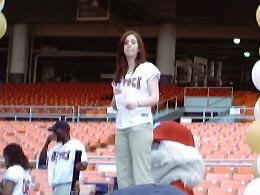 Nationals 4th. Harris fell on Fick's single or else he might have scored.
Nationals 5th. With the Nats ahead 4-0 Gullen and Johnson swing at ridiculous pitches out of the strike zone as if they want the game to be over quickly. I want Bray to set up Cordero.
Phillies 8th. A miracle. Frank is listening to misschatter and me by bringing in Bray. Abreu shoots a single past a motionless Clayton.
Phillies 9th. With the lead at 6-0, it's not worth calling on Cordero. Since Rivera hasn't pitched in a few days, misschatter and I think it should be Rivera. To the accompaniment of "Smoke on the Water," Rivera comes in. When did Frank's pitching changes start to make sense? When he has no other choice?
Afterwards, misschatter and her mom got separated from me so I didn't see them at the picnic. There was a lot of waiting, first to get to start the line moving, then to get in. I read F&SF to pass the time. People noticed Soriano leaving in an Escalade.
In the tunnel I got a brown canvas cap with the Curly W and a black blanket. People entered near the right field foul line. The lines for food were too long but I managed to snag two bags of potato chips, a Nestle's drumstick and a bottle of water.
The Nats bullpen has chairs with logos of the Giants, Mets and Twins for some reason. The coolest thing was feeling the grass. It felt like carpet, even though it was real - in other words nothing like what I cut at home this morning. I pressed my weight up against the outfield wall. I walked some on the infield dirt and left before the question and answer period.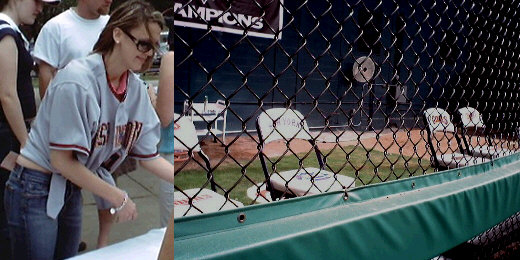 (L)Mike O'Connor's girlfriend. (R)Bullpen.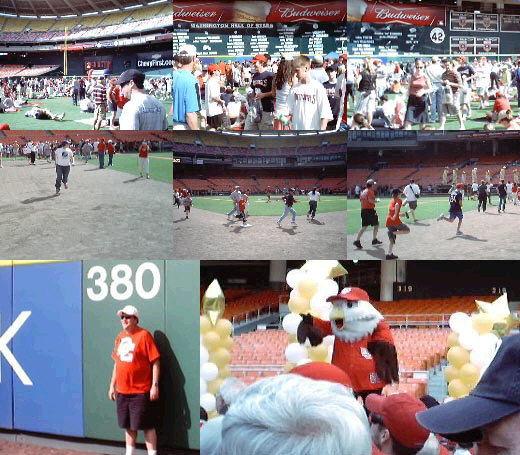 More from Picnic in the Park
June 10 Permalink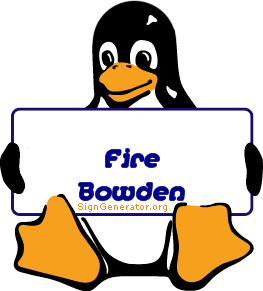 Today is the birthday of Pat McCauley and Bill Rollinson. McCauley was a reserve catcher for the 1896 Senators and certainly showed Gary Bennett characteristics by allowing 11 passed balls in just 24 games. An unrelated Pat McCauley has coached the Canadian Womens National Baseball Team. Rollinson played catcher on June 17, 1884 for the Union Association Nats.
Permalink
Burrell homer ruins strong outing by Hernandez. There was no television on MASN or my20 or Fox because only Fox can show games on Saturday from 1:00-4:00. So that ad where DirecTV says they show 162 Nationals games is WRONG!
One again the bullpen did them in. The Nats could have been down 0-3 in this series given the miscues Thursday and the partial bullpen collapse Friday.
Permalink
Watched the Everybody Hates Chris episode "Everybody Hates the Gout". Chris gets an F in math because he can't use Martin Luther King, Jr. in that subject. He gets the school forger to make a fake A report card to give to his mother to sign. That signature is transferred to his real report card. Eventually his mother and teacher find out about it.
Meanwhile, Julius stays at home sick with the gout. He watches The Young and the Restless and shares recaps with Rochelle's friends.
Permalink
Went on to the Water Rats episode "War Games". Terry Madigan and Jimmy Formica are trading dead bodies with each other. Jack Christey thinks it's okay. Madigan says he's dying of some motor neuron disease and tells Frank to back off.
Becky, who was engaged to a guy killed in the gang war and worked at a shipping company front for Madigan, delivers a file to Louise Bradshaw. Madigan's boys arrive, followed by Formica's. In the crossfire, Louise is killed.
Permalink
Finished off with the Water Rats episode "Somebody to Love". Gavin's girlfriend Mel doesn't want to get together tonight, but he sees the shadow of another man in her window. Tayler tells Gavin to confront her and he sees Mel's car go off the road into the water. He saw a man driving the car, but not when he unsuccessfully pulls Mel out of the water.
The coroner determines she was hit with a steering wheel lock before the car went into the water drowning her. At first Gavin suspects an ex-boyfriend who is stalking her, but we can tell really quickly it was her boss at the bank, Tony Jacobs. When Jack and Rachel gets the goods on Jacobs, he drives his car into the water and Gavin saves him from drowning.
June 9 Permalink
This morning I watched a recording of Buster Olney saying that A-Rod chokes on the big stage, citing his performance against the Red Sox and Mets. Lets compare A-Rod's performance against Boston and the Mets with Mr. Clutch, Derek Jeter, in the 2+ seasons they've been together.
A-Rod and Jeter vs. Red Sox and Mets, 2004-2006
G
AB
R
H
2B
3B
HR
RBI
BB
IBB
HBP
SO
SB
BA
SLG
OBP
Rodriguez
63
237
44
69
8
0
12
34
36
2
3
50
13
.291
.476
.389
Jeter
59
241
37
66
7
1
7
25
19
0
7
44
11
.274
.398
.343
Looks to me like Captain Clutch is the choker. Jeter does get hit more often, maybe because he's more hated. Francona, Howe and Randolph didn't even fear him enough to give an intentional pass.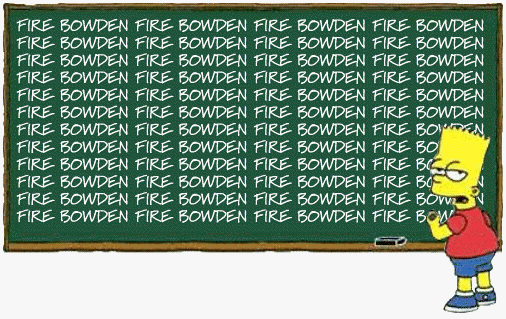 Permalink
Before the Nats game started, I tuned into the Athletics-Yankees game on the YES network. Jeter got thrown out at third on A-Rod's single to end the inning. There wasn't any suggestion this was a foolish play although it sure looked like it to me. A few weeks back I saw Jeter throw a ball away on Baseball Tonight. Tino Martinez blamed Miguel Cairo who was playing first.
Permalink
Nationals 9, Phillies 8 (12 innings). The Nats were lucky to get out of this game with a win. In hindsight, maybe Frank should have sent Rivera or Bray out in the seventh. It's worrisome that three relievers pitched poorly, not just one. Nice to see the first walk-off hit of the season. I don't think there's been a Nationals walk-off home run yet in the last two years.
June 8 Permalink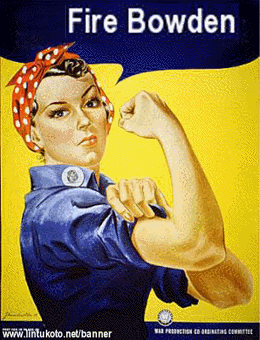 The Nats hired Davey Johnson as a special consultant. Chris notes that Dave Johnson has won division titles with a Jim Bowden team.
JimBow is talking like he's going to stick around a while. My campaign for his ouster will continue until he gets an extension, Dave Johnson becomes manager or a new GM is hired. I figure Johnson can overcome even Bowden.
Permalink
Soriano's offense helps Nationals get past Phillies. The Nats did plenty of stupid stuff to throw this one away.
Jackson misplayed the Rollins single. Sure he might have scored anyway on Utley's double, O'Connor also could have induced a double play. And the in the ninth Jackson was turned around all wrong, but recovered enough to make the web gems.
Both Vidro and Anderson got caught on the bases ranging too far from first on a single. Vidro was at least defensible in that he was drawing a throw to let Soriano score.
In the sixth inning, Carpenter and Paciorek thought O'Connor got called for a balk. It was called a wild pitch, but the ball had lodged in Schneider's chest protector, requiring the runner to advance one base.
Props to O'Connor for another excellent performance.
June 7 Permalink
Montgomery County baseball no minor detail. The Montgomery County Council is looking at putting a minor league stadium either at the Gaithersburg Fairgrounds or near the Shady Grove Metro station. Ten years ago, the places I thought were best for a minor league stadium were the fairgrounds and King Farm.

Permalink
I'm still a curmudgeon over the preponderance of high school picks for the Nats. My mind goes back to Brien Taylor and the "Four Aces" of the Athletics - Todd Van Poppel, Kirk Dressendorfer, Don Peters, and Dave Zancanaro.
Meanwhile, Sean Black, the prospect Dana Brown salivates over the most, wants to go to Seton Hall. The Nats think they can throw enough money at him to change his mind. This sounds a lot like the young Billy Beane who regretted going for the money when he was not fully committed to the game. Otherwise, they Nats just lose the pick. This doesn't sound like it will end well.
Tonight Bob Carpenter quoted an unnamed front office person who reveled in thought of high school players as a tabular rasa who can be taught the proper way to play. As if college coaches are incompetent boobs and high school players haven't already been corrupted by PlayStation, iPods, text messaging and myspace.
There's some percentage of baseball players who are going to suffer a torn rotator cuff or some other career-ending injury between the ages of 18 and 21. A major league team would be better served if a college coach suffered for it rather than the major league team blowing the pick and the signing bonus.
I think about the maturity of the kids. I know at that age, I would have been happier in the more sheltered environment of college. These days, baseball players come from wealthier backgrounds than football or basketball players. A multi-sport athlete of limited means is going to play football or basketball in college where they can get a full scholarship. The more well-rounded baseball player is more susceptible to be distracted by things other than baseball.
Samuel Johnson said,"A second marriage is the triumph of hope over experience." There's a lot of hope in Nats front office right now.
Permalink
Nationals 5, Braves 2. Diogenes Ortiz is amazing me by being the 2006 version of Esteban Loaiza I thought he would be. I thought the game-changing play was the two-run double by Ward that stretched the lead out to three.
June 6 Permalink
In today's draft the Nats selected six high school players before picking a college player, three of them pitchers. Brian from Nationals Farm Authority thinks this is a good strategy in a weak draft year. My view is that would be a reasonable strategy for a loaded system, but not for a barren one like the Nats. A wealthy person can afford to trade in penny stocks or take risks in venture capital. A poor person should just be trying not to outspend his income. I think the Nats should be more concerned with getting youngsters who can play as soon as possible, not with high ceilings. This is baseball, not residential construction.
Read NFA anyway. It's the best Nationals draft coverage on the web.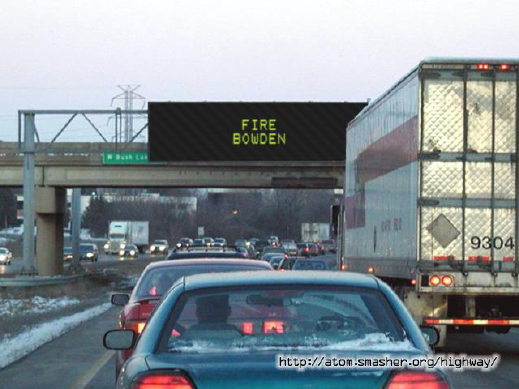 Permalink
Braves claim first win in June, snap Nats' five-game streak. A grounder past a diving Zimmerman turned into an error past a charging Soriano. Rauch was ineffective, allowing a homer to LaRoche.
June 5 Permalink
Today is the birthday of Bill Bray and George Ulrich. Bray was the first pick of the Expos in 2004 and threw just one pitch, not retiring a batter to earn his first win in the bigs. There are two other former William and Mary players in the majors - teammate Brendan Harris and Orioles closer Chris Ray. The greatest W&M player was Vic Raschi who pitched for the post-war Yankees. Ulrich played third base, catcher and short for the 1892 Senators. There is an artist with the same name who has illustrated a number of children's baseball fiction books.

Permalink
Chaska of Minnesota won the DC Phase of the National Academic Championship. It seemed to be their day when in the final question of their quarterfinal match, they buzzed in on the clue,"What Wagner opera..." and got it right. The answer was Lohengrin.

National Academic Championship Officials: (L-R) Chip Beall,
Brad Rutter, Ernie Anderson, Brooks Sanders and Jason Russell
Permalink
Jason Stark thinks that instead of salary floor, teams should be required to spend money not used on payroll on draft bonuses. Where have I heard that before?
Permalink
Nationals' Livan beats Braves for first time in almost six years. Hey, didn't you used to be ¡Livan! He fielded well tonight, nailing Francouer at the plate on Hudson's bunt attempt and Chipper trying to advance to third on a sacrifice fly.
June 4 Permalink
Today is the birthday of Bill Parks. He went 4-8 for the 1875 National Association Nats. Parks also managed the team to a 1-7 record.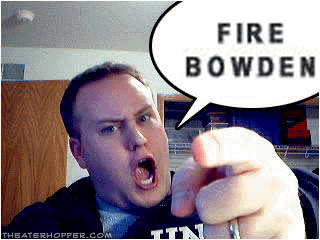 Permalink
Today I worked with Ernie Anderson. There was a 60-seconds category on Washington, D.C. and one of the questions asked for the name of the team that used to play in Washington. On the fly, I changed it to asking for the name of the team that currently plays in Washington. It meant a lot to me that the question now asks about the team that plays in Washington instead of asking about the team that used to play in Washington, as has been asked in the past.
I played by assortment of classical, jazz and bizarre melodies before the matches. The favorites were "Oops I Did It Again" and "We Will Rock You", performed in a German cabaret style by Max Raabe und das Palast Orchester. One team actually wanted those songs as a prize for sweeping a 60-seconds category.
Permalink
Two homers by Soriano help Nats complete sweep of Brewers. This game was already over when I heard the result during the Sunday night broadcast. Now that Pujols is injured, Soriano may be aiming for the home run title. Alfonso certainly won't have any steroid rumors surrounding him, as opposed to the whispers which are already beginning for Albert.
June 3 Permalink
Today is the birthday of Wild Bill Widner. He went 5-7 for the 1888 Nats. Widner was a notoriously soft-tosser for his era, striking out only 110 over 5 seasons and 522 innings.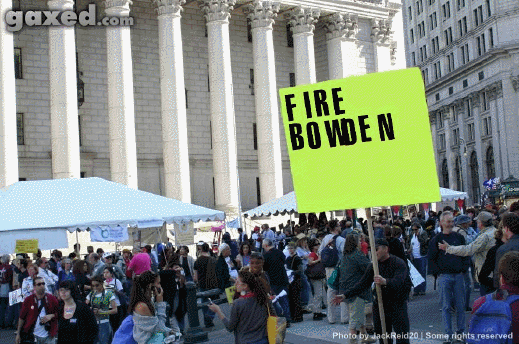 Permalink
Worked today with Brad Rutter. One team used the names of the Brady kids instead of their real names. They were gender-diversified enough that no one had use a name of the opposite sex.
A Texas 60-seconds category came with a Texas team playing. The Minnesota team selected first and avoided that category. The Texas team took it, but only answered 7 out of 10 - about typical for a 60-second round.
Permalink
Nationals 4, Brewers 3. Watched it on Gameday while talking to Jason Russell. I was resigned to a 3-2 loss and looking at Jason's OOTP League when I turned back to Gameday and saw Cordero pitching. That's when I discovered Schneider's home run. Jason figured out Bray caught a runner stealing in his major league debut and first victory.
June 2 Permalink
Today is the birthday of Tom Leahy and Mike Stanton. Leahy played outfield, third base and second base for the 1897-1898 Senators. Stanton was once the LOOGY but is now eighth inning set-up man for Chad Cordero. No 2005 Nats fan can forget his inauspicious debut with the team that resulted in a walk-off balk. Mike went to the Red Sox in exchange for Rhys Taylor and Yader Peralta, making one appearence. He re-signed with the Nats for 2006, becoming the first Nationals player to come back. Peralta is currently on the Vermont roster, Taylor in extended spring training.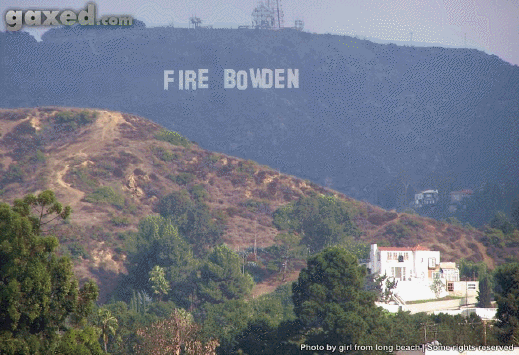 Permalink
Worked today with Chip. It was pretty uneventful. In the evening, his son Andy gave a marimba concert featuring works by Philip Glass and Andy himself. I have a CD copy of Andy's symphony Testament and frankly, I didn't feel the energy in that recording that I did in person. It might because the recording didn't capture a marimba's nuances or you just have to see the performer pounding away to feel the energy. It was an enjoyable performance.

Permalink
Nationals 10, Brewers 4. I forgot my AM radio, so I listened to this game cruising through Arlington. I didn't get to see the Negro League uniforms. Ned Yost must be as insane an in-game strategist as Frank Robinson and Eddie Rodriguez, giving Prince Fielder the green light to steal.
June 1 Permalink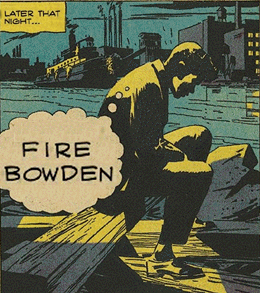 Today is the birthday of George Decker, John Ewing, Les German and Andy Leonard. Decker ended his career playing first base and right field for the 1899 Senators. He had a 26 game hitting streak for the 1896 Cubs. Although he played more seasons as a pitcher, Ewing played one game in center field for the 1884 Union Association Nats. German went 5-25 for the 1896-1897 Senators. He died in Germantown, MD in 1934. Like the Ripkens, Aberdeen also claims him as a son. Leonard played second base, shortstop and left field for the 1871 National Association Olympics. He still holds the Major League record of errors in a nine-inning game - nine.
Permalink
Moore hired as Royals' new GM. This has gotten me down more than the recent losses. After all, this was the reason for having Ted Lerner and Stan Kasten in ownership group - so that the Nats could raid the Braves front office. How could he possibly turn down a cash machine for what is currently the most pathetic franchise in baseball? How could he turn us down for the Royals of all teams? It seems he's a Kansas native who remembers the glory years of George Brett, Willie Wilson, Frank White and Bret Saberhagen.
Which leads back to the Moneyball disciples Paul DePodesta and David Forst as GM candidates. The Nats could stay in-house with Dana Brown. I suppose Frank Wren would be okay. If the Nats didn't get Dayton Moore, at least the Braves didn't.
Permalink
The accomodations for the officials at the National Academic Championship are in a different hall. It's right upstairs from the dining room, but we share a bathroom.